Child Development Psychology Degree Programs & Schools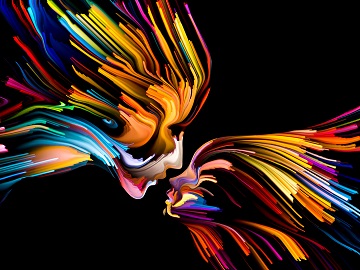 <!- mfunc search_box_body ->
<!- /mfunc search_box_body ->
<!- mfunc feat_school ->
Featured Programs:
Sponsored School(s)
<!- /mfunc feat_school ->
While each state has its own requirements in terms of licensure of child psychologists, any child psychologist must meet licensing requirements before they can begin practicing as a psychologist. It is important to be aware of the specific requirements of the states before embarking on professional training.
In most cases the minimum requirement will include a relevant doctoral program specializing in child psychology which has been accredited/approved by American Psychological Association. There is also an additional requirement of practice under supervision via an internship including a minimum number of hours in the field.  Candidates must also pass the Examination for the Professional Practice of Psychology (EPPP).
There is a single awarding body for professional certification for child psychologists: The American Board of Clinical Child and Adolescent Psychology (ABCCAP) which is a member of the umbrella organization the ABPP (The American Board of Professional Psychology) The Board of Directors of the ABCCAP are all certified practitioners of high standing in their field. The board trains the mentors, examiners, sets the exams and awards the professional Diploma in Clinical Child and Adolescent Psychology, thus maintaining quality professional standards.
The process of gaining accreditation is long and will take a minimum of six years post-graduate study but often longer. The first requirement is a doctorate (either Ph.D. or Psy.D.) from an accredited provider or program which meets the AAPP generic doctoral program requirements.
Following completion of the academic study comes experience in professional practice under supervision. An internship can be achieved by working one year full-time or two years part-time.  While not all the internship needs to be child or adolescent focused, at least two thirds must.  Once again, the internship MUST be accredited with either APA or CPA and be listed in the Association of Psychology Postdoctoral and Internship Centers (APPIC) Directory for the year in question.
Lastly there is a requirement for three years supervised post-doctoral experience in the clinical child and adolescent field plus on year of generic clinical experience
<!- mfunc feat_school ->
Featured Programs:
Sponsored School(s)
<!- /mfunc feat_school ->
Bachelor's Degree in Child and Developmental Psychology
To become a child psychologist you will need to study for a doctorate, this will mean getting a high GPA throughout your four-year undergraduate study. Plus admission to a Psy.D. program may require letters of recommendation from your institution. You need to bear this in mind as you approach each academic task First however, you need to be able to access an undergraduate program from a good university. The highest ranking undergraduate psychology program offered in the US is from Stanford, followed by Yale. Whilst there are often no specific subject requirements to enter into a program, students who are strong in both science and mathematics plus high abilities in the humanities too, are especially prized.
Most universities in the US offer majors in psychology and it is usually one of the more popular disciplines. Some programs are also available online too. There are almost no specific undergraduate programs aimed at budding child psychologists but at this stage a generic psychology degree. You may be able to choose some electives relevant to your proposed course of postgraduate study, for example in developmental psychology or adolescent psychopathology, but this will depend upon the interests of the staff in the department. Check out the electives on offer from the websites of you chosen institution as part of your decision where to study. Some PsyD programs in developmental and child psychology require certain modules to have been studied before admission. For example these could be topics such as psychopathology or experience of therapeutic techniques
What is more important is the accreditation of any program. Full accreditation of the program of study is essential, and students should verify before enrolling that schools are accredited by the Department of Education (DOE).
Child and Developmental Psychology Master's Degree and PhD Programs
There are several routes you can choose for graduate study in clinical psychology. You need to plan your route carefully before you begin including researching which courses/faculties are recognized by the APA. You also need to consider the number and ratio of supervisors to students. The fewer number of students per supervisor, the better your experience and support will be.
You could choose to begin by completing a two-year Master's program in clinical or child psychology and then pursue a doctorate. The range of degrees offered by institutions varies, Some such as The Department of Child Psychology at the University of Minnesota - Twin Cities, offer several masters with a focus on child development but these degrees are  also considered an appropriate course also for those considering careers in social work and education, too. The Psychology Department at Yale also offers graduate programs in developmental psychology, with topics in infancy adolescence, cognitive development and psychopathy amongst others. The developmental psychology graduate program is also closely linked to child psychology and pediatrics through the Bush Center of Child Development and Social Policy. Then there is the choice of which type of doctorate program you choose.
Typically a PhD takes 5-7 years and is focused on the scientific training, will include internships, and involve the student in an original piece of research, the culmination of which is the PhD thesis.  Students are rarely charged fees if they are of high enough caliber and are contributing to the academic life of the faculty.  The down side is the high competition for places with between 1-10 percent of applicants being successful. If you are planning to try to gain a PhD at the institution where you are a psychology major one way of improving your chances are to get to know the clinical leads in the department and also offer to do some teaching assistant work to demonstrate your commitment. Some institutions follow a very specific model "The Boulder Model", make sure this is the model you want before applying to those institutions. As part of your PhD program you will have to do an internship for a year.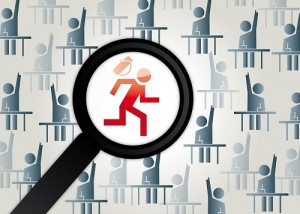 This type of degree enables a graduate to undertake teaching, clinical (subject to achieving a state license) and further post-doctoral research in academia.  A high proportion of PhD degrees are awarded in the clinical field.
The curriculum you will study apart from core units on how to conduct scientific research, will depend upon the student and supervisor. Generally speaking you would choose a supervisor who's interests matched your own. At Boston College for example, there are half a dozen members in the faculty who act a supervisors. Each supervisor has a specialty. Students choosing to a PhD in developmental and child psychology there can study: Social and emotional relationships development during infancy and early childhood; parent-child attachment relationships; Infant, child, and adult cognition; Cognitive development; memory organization, children's understanding of the "rules of the game," ; automatic processing; and even the development of gifted and talented arts and children.
A PsyD is more like a taught program and is clearly focused on developing clinical practice skills rather than research science. It is quicker to achieve, taking 4-6 years but the downside is that it will incur high levels of fees – typically in the region of $75k
Whilst both programs require an internship and most a dissertation, a PsyD tend to include more focus on the administrative tasks of clinical practice e.g. the administration of psychological tests. Both PhD and PsyD enable graduates to teach at universities, only the former tend to be engaged in research.
The best PsyD programs to choose are those which offer a separate track for Child and Adolescent psychology. For example, The Chicago School of Professional Psychology offers specialist PsyD track within their Clinical Psychology Program. Students on this track, learn to develop key professional skills in assessment and diagnosis;  consultative and therapeutic practice  for children and their families combined with relevant academic and theoretical information to underpin professional practice with children. Students generally,  also develop their skills in developing treatment plans and learning how to design research programs.
In addition the "practicum" element means that you will be given an opportunity for extended placements and project work in locations such as children's hospitals, child development clinics and community organizations. During this time you will be expected to also develop skills in multidisciplinary working.
Child and Developmental Psychology Licensure
It is important to note that each state will have its own specific requirements of which you MUST be aware, but generic requirements of licensure include the following:
Completion of a practicum: For this, the APA recommends two years of supervised experience, which can be completed prior or subsequent to the granting of the doctoral degree. Each state will decree the number of hours required and at what level.  Internship hours count towards this but can't be the only experience
Supervised post-doctoral experience
Pass the EPPP (Examination for Professional Practice of Psychology). Some states require a very high pass e.g. New York State requires a 75% pass mark
Professional fees must be paid and the license must be renewed frequently
Learn more about how to become a child psychologist.
<!- mfunc feat_school ->
Featured Programs:
Sponsored School(s)
<!- /mfunc feat_school ->