Psychology Degrees, Schools, and Careers in West Virginia
<!- mfunc search_box_body ->
<!- /mfunc search_box_body ->
<!- mfunc feat_school ->
Featured Programs:
Sponsored School(s)
<!- /mfunc feat_school ->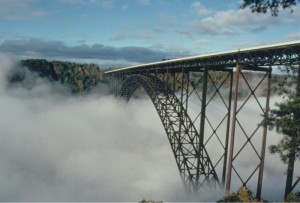 Better known for its coal mining and gorgeous landscapes than its psychology education, West Virginia has the opportunity to surprise a lot of folks who haven't considered the state as a place to get a college psychology education. The problem is that the state's higher education system is slowly losing steam. Not only does West Virginia have less than 45 universities within its borders, but it also has less than 130,000 students enrolled in institutions as of 2013 and only three schools -- Wheeling University, West Liberty University, and West Virginia University -- have seen enrollments increase since 2009.  The good news is that a good number of these degree-granting schools offer psychology degree programs at both the undergraduate and graduate level and psychology is one of the most popular majors at schools in West Virginia.
Despite its popularity, the number of psychology degree recipients in West Virginia still lags far behind some of its immediate neighbors and other states its size across the country. In 2009-10, the last year the NCES kept track of subject-specific degree data, the Integrated Postsecondary Education Data System reported that West Virginia conferred just 480 bachelor's degrees to students and they also conferred just 52 master's degrees in the subject. Those numbers aren't much different now according to the state's higher education commission. Of course the numbers of degrees handed out to students shouldn't be the deciding factor when it comes to determining whether a state is a good place to pursue a psychology degree and there are still plenty of options for students interested in studying psychology in West Virginia.
A bachelor's degree in the subject may be the most popular type of psychology degree in West Virginia, but students would be wise to do research on each school and its programs before deciding which program to enter because states have very rigid barriers to entry when it comes to the psychology industry. Considering psychologists are responsible for the well-being of people in the community, West Virginia, like the rest of the states in the country, take psychology licensure very serious and make sure those who wish to call themselves psychologists are well-qualified.
<!- mfunc search_btn -> <!- /mfunc search_btn ->
To become a licensed psychologist in West Virginia, a student needs to obtain a doctoral degree in psychology and get a lot of outside professional experience. A bachelor's degree alone might help students find work in a psychology-related field, but 25 percent of psychology baccalaureate recipients decide to go ahead and study psychology at the graduate level as well (4-to-6 percent doctoral, 20-22 percent master's). If students are already thinking about the type of degree and type of psychology career they wish to pursue, it can help them with the research and it can help them narrow down their choices based on the programs being offered.
Speaking of research, with more than 40 schools offer a variety of degrees to pick from, doing the research yourself can seem like a daunting task. We wanted to help so we went ahead and highlighted a number of different options offered at schools throughout the state. Of course this is not meant to be a comprehensive look at the psychology options offered in West Virginia, it is only supposed to be a glimpse, so students should also do their own research as well before making the ever-important choice.
If you are looking for a doctoral degree in psychology, there are two schools in the state that offer programs of that nature. The state's flagship school, West Virginia University, offers PhD programs in multiple psychology specialties. Marshall University in Huntington is the other school with a doctoral psychology program and both schools also offer undergraduate psychology options as well. Mountain State College is the only other state-specific school that offers a master's degree in the subject and then there are a number of schools in West Virginia, such as West Virginia Wesleyan College, Ohio Valley University, and the University of Charleston that offer a range of bachelor's degrees in psychology in a number of different specialties such as applied psychology and counseling psychology.
Online Psychology Schools & Degrees in West Virginia
West Virginia has been a state where online education has built a strong foundation at the K-12 level and while not all of that online education has translated to the postsecondary universities and institutions quite yet, there are state-specific colleges and universities that offer online psychology degrees in West Virginia, and there are also a number of national online psychology education providers that serve West Virginia students as well.
Mountain State is the only not-for-profit university in the state with online psychology degree offerings as they boast an online graduate certificate in psychological studies and a master's degree psychology program online as well. The other state-specific school is the for-profit online learning institution, the American Public University System, which is headquartered in Charleston and offers three separate fully online bachelor's degrees in psychology as well as an online master's degree program in a psychology-related field.
If students don't like the programs offered at either of those schools but are still committed to earning an online psychology degree in West Virginia, the best bet is to check out some of the national for-profit psychology education providers that serve West Virginia students. Schools like Capella University, the University of Phoenix, and Walden University offer fully online doctoral degrees in a multitude of psychology specialties while other schools like Baker College Online, Grand Canyon University, and Kaplan University offer a range of fully online bachelor's degrees in the subject. Make sure to check out all of the different national psychology education providers individually to find the right fit for you.
Career Opportunities for Psychologists in West Virginia
Professional opportunities in the psychology field may be underwhelming for West Virginia but that doesn't mean aspiring professional psychologists should automatically look elsewhere to start their career. The psychological community in West Virginia is smaller, but they are also close-knit and offer plenty of opportunities to network and learn from like-minded psychologists. According to the U.S. Bureau  of Labor Statistics, West Virginia had at least 1,210 professional psychologists employed across the state as of May 2022 and those psychologists earned an annual average wage of between $56,720 and $72,720, which doesn't look like much compared to the lavish salaries in other states but the wages are comparable to the cost of living in West Virginia and most psychologists will find the salary can afford them a comfortable lifestyle.
The industry within West Virginia is growing, but unfortunately the growth is much slower than most of the other states. O*NET reports that the number of clinical, school, and counseling psychologists in West Virginia would grow by 18% (or about 130 jobs) from 2020 to 2030 and the state would also see approximately 60 job openings every year during that same time frame. So maybe finding a psychology job in West Virginia will be more difficult than it is in other states, but that shouldn't discourage you if you have your heart set on starting your career in psychology in the state.
2022 US Bureau of Labor Statistics and O*NET (a website sponsored by the US Department of Labor) job market trends and salary figures for clinical and counseling psychologists, school psychologists, and psychologists (all other) are based on national data, not school-specific information. Conditions in your area may vary. Data accessed August 2023.
<!- mfunc search_btn -> <!- /mfunc search_btn ->
Psychologist Salary in West Virginia
| Location | 10% | 25% | Median | 75% | 90% |
| --- | --- | --- | --- | --- | --- |
| United States | $44,500 | $76,730 | $105,780 | $119,460 | $133,470 |
| West Virginia | $29,560 | $33,760 | $37,430 | $72,020 | $114,730 |
Table data taken from 2020 BLS (http://www.bls.gov/oes/current/oes193039.htm)
Featured West Virginia Schools with Psychology Degree Programs
<!- mfunc feat_school -><!- /mfunc feat_school ->