Applied Psychology Degree Programs & Schools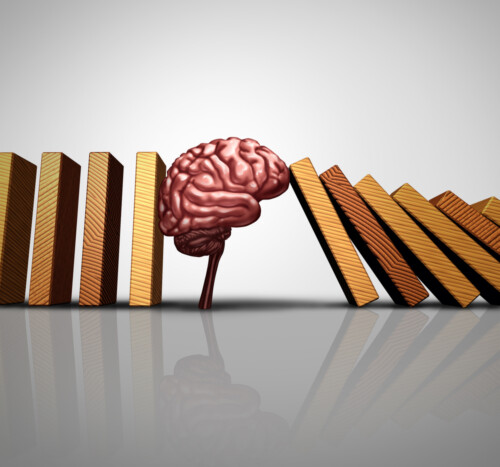 <!- mfunc search_box_body ->
<!- /mfunc search_box_body ->
<!- mfunc feat_school ->
Featured Programs:
Sponsored School(s)
<!- /mfunc feat_school ->
Applied Psychology is a specific area of psychology that uses psychological and practical processes to solve practical problems in both human and animal behavior. This area of psychology is incredibly broad, as it can be applied to most any role where a psychologist interacts with clients. Specifically, applied psychology puts into practice the theories of the discipline by attempting to improve the mental health and well being of individuals and solve real world issues.
A few areas of study include industrial and organizational psychology, occupational health psychology, clinical psychology, counseling psychology, and school psychology.  There are also several specialized areas in general psychology that have applied divisions, such as cognitive and social psychology.
According to the US Bureau of Labor Statistics (BLS), the field of psychology is expected to grow 19-percent between 2014 and 2024, which is much faster than average for all career fields. Applied psychologists may work independently or as part of a team, in a variety of facilities, such as private offices, hospitals, mental health clinics, and community centers.  Most states require applied psychologists hold a doctorate – PhD or PsyD – to work as a psychologist, apart from individuals entering the field of school psychology. Graduates from an accredited master's degree program may find employment, although limited opportunities will exist. Applied psychologists in independent practice must also obtain licensure in the state they wish to practice.
<!- mfunc feat_school ->
Featured Programs:
Sponsored School(s)


<!- /mfunc feat_school ->
Online Applied Psychology Degrees
Obtaining an online degree in applied psychology requires dedication and hard work, and as a degree in this field focuses strongly on research and requires a research thesis, it usually takes longer to complete.   In addition, in most states, students must complete a residency or internship while earning their degree, as well as a set number of supervised hours to gain on-the-job experience. Once completed, graduates can apply to take the EPPP, administered by the ASPPB.
Online Applied Psychology Bachelor's Degrees
Earning an online bachelor's degree in applied psychology is sufficient for some entry-level jobs, and for some lower- or middle-level jobs in social work.  An online bachelor's degree in applied psychology may also be adequate to obtain employment in many other fields. The degree usually takes between four to five years to complete when finished on a full-time basis. Obviously, earning an online degree will take much longer if accomplished on a part-time or irregular basis because of job or family obligations.
Typical coursework at the bachelor's degree level may include introductory courses in statistics, psychology, and personality differences. At this level too, students may decide to double major or choose a specialty or concentration, such as clinical or school psychology. If an individual is uncertain what specialty to pursue, taking general courses in psychology may help pin down a specific area of study.  Many online programs will recommend students pursuing a degree in applied psychology select a Bachelor's of Arts degree, as a BA tends to provide a broader base of coursework than a Bachelor's of Science (BS), although online programs vary to some degree.
Online Applied Psycholgoy Master's Degrees
An online master's degree in applied psychology allows students to advance in their career or paves the way to doctoral studies. Master's degree programs are designed to build on undergraduate studies, and the curriculum typically includes advanced studies in neuroscience, clinical counseling, and diagnosing and treatment of mental and emotional disorders. Popular concentrations at the master's level include child psychology, developmental psychology, clinical psychology, and many other specializations. Like online bachelor's degree programs, online master's degree programs are also flexible, allowing students to work throughout their program.
Depending on an individual's career path, an online master's degree in applied psychology may be satisfactory for beginning a career or serve as a means for obtaining a doctoral degree.  In addition to coursework, many online applied psychology master's programs require students to complete supervised training as part of a practicum course or internship. Career choices may include working as an assistant for a licensed psychologist in a research, clinical, or counseling setting. Graduates might also pursue a career in counseling, as many individuals can obtain licensure with a master's degree.  A master's degree in applied psychology can also lead to a career as an industrial-organizational psychologist – one of the most sought-after psychology fields today.  Earning a specialization can further boost a graduate's opportunities for employment in a chosen area of interest.
Online Applied Psychology Doctoral Degrees
Individuals pursing a doctoral degree in applied psychology may not be required to hold a master's degree.  Even those who have earned a bachelor's degree may be able to earn a master's degree simultaneously as they complete their doctoral.  It is important, however, that all credits transfer and the online degree is from an accredited institution.  And, as entering any doctoral program can be competitive, maintaining a high GPA and earning good scores on the Psychology GRE is imperative.  If entering a doctoral program with a bachelor's degree, it also helps if students can show research experience through volunteering or internships, or have letters of recommendation from professors or supervisors.
Individuals pursuing a doctoral degree in applied psychology have two choices; earning a Doctorate in Psychology (PsyD) or earning a Doctor of Philosophy (PhD). The choice depends on interest, salary expectations, and preferred career field.  A PsyD is treatment-focused and optimal for those who wish to gain employment in a clinical setting, whereas a PhD usually prepares graduates for careers in research or teaching and can be slightly more demanding in terms of time. A PsyD is best if graduates wish to provide services to patients or open an independent practice, although some may also go on to conduct research or teach.  A PhD prepares graduates to work in governmental agencies, hospitals and in academia.  A PhD can also work in a clinical setting, but this is not the leading focus for this degree. The one exception is a PhD in clinical psychology.
Either online degree path takes commitment and can be very expensive and time-consuming. Graduates will also be required to write a doctoral dissertation, including original research. Doctoral students are also able to apply for licensure.
Online Degree Costs
Costs to pursue a degree in applied psychology is an important factor for most students. However, tuition and fees for online classes are almost half when compared to on-campus tuition and fees, mainly because of room and board costs associated with living on campus, parking, and transportation costs when commuting to and from class. In addition, some online colleges allow students to take advantage of in-state tuition, even when living out-of-state. In addition to online tuition, there are other costs which may arise, including lab fees, exam costs, and assessment fees.  Students are also required to have access to reliable high-speed internet.
For example, one applied psychology program in Florida compares on-campus costs vs. online costs. On-campus costs equal just over $42,000, whereas online costs equal $21,100.
Accreditation for Applied Psychology Degree Programs
The organizations listed below offer up-to-date listings of a programs' accredited status.
<!- mfunc feat_school ->
Featured Programs:
Sponsored School(s)


<!- /mfunc feat_school ->