Psychology Degrees, Schools, and Careers in Pennsylvania
<!- mfunc search_box_body ->
<!- /mfunc search_box_body ->
<!- mfunc feat_school ->
Featured Programs:
Sponsored School(s)
<!- /mfunc feat_school ->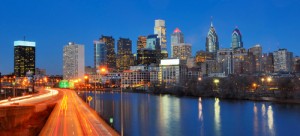 There are few states in the entire country where psychology is practiced more often and postsecondary psychology schools are more prevalent. The state boasts a nearly unparalleled 262 degree-granting institutions within its borders and considering psychology is one of the most common degrees in the country, you better believe that the state has plenty of students at hundreds of different institutions, studying psychology with a plan to start their careers in the industry as well. Pennsylvania ranked fifth nationally by granting 4,720 bachelor's degrees in psychology in 2009-10 according to data from the Integrated Postsecondary Education Data System. They also ranked seventh nationally in master's degrees granted in psychology with 1,205 being conferred in 2009-10. That should be enough to convince many students looking for a plethora of psychology school options that the choices in Pennsylvania are definitely worth a close look.
Choosing a psychology school in Pennsylvania, especially considering the scope of choices and number of prestigious institutions is important, especially considering the cost of attending college in the state. According to IPEDS, the average annual cost of enrollment for a full-time student in Pennsylvania was $10,550 for in-state students attending public schools and $40,548 for students attending a private institution in the state. Although the annual tuition for a public school is relatively cheap when compared to the rest of the country, spending at least $10,000 without doing significant research into the options available is never a good idea with doing thorough research first.
With so many postsecondary institutions to choose from, we thought it would be useful to highlight some of the popular and worthwhile options. Of course highlighting them all would be time-intensive and not all that helpful, so instead we focused on schools near the state's two largest cities – Philadelphia and Pittsburgh.
<!- mfunc search_btn -> <!- /mfunc search_btn ->
Understand that these will only be a sampling of the psychology schools, degree programs in Pennsylvania and students should conduct their own thorough research before making a final choice.
Philadelphia Psychology Degrees, Schools, and Careers
As one of the most populous cities in the country, it shouldn't take a math whiz to figure out that Philadelphia is home to one of the largest and most diverse professional psychology communities in the entire country. In fact, just in the Philadelphia metropolitan area alone, the United States Bureau of Labor Statistics said that in May of 2022, there were more than 3,700 professional psychologists in the area making an annual average wage of $85,290 and $98,470 depending on the specialty of the psychologists. The number of clinical and counseling psychologists in the Philadelphia metropolitan area actually ranks fourth nationally and the city is also full of intriguing and prestigious institutions where interested students can earn a psychology education.
The big three psychology schools in Philadelphia are the University of Pennsylvania, Drexel University, and Temple University. All three of those schools have nationally ranked clinical psychology degree programs and Penn also has a nationally ranked undergraduate psychology degree program as well.
They aren't the only psychology schools in Philadelphia however as students can also choose Saint Joseph's, Villanova University, La Salle University or any of a handful of local community colleges that offer psychology courses and programs.
Pittsburgh Psychology Degrees, Schools, and Careers
The education hub of Western Pennsylvania, Pittsburgh has a number of reputable psychology schools in the surrounding area and also supports a large and still-growing community of professional psychologists, meaning that it is possible for students to get their psychology degree and find a start to their career without changing zip codes. According to the BLS, in May of 2022, Pittsburgh boasted more than 1,100 professional psychologists of various disciplines, and those psychologists earned an annual average wage of between $66,430 and $82,920 depending on the specialty of the psychologists in question. The industry in Pittsburgh may only be half the size of the industry in its Eastern neighbor Philadelphia, but it is still a very large community with plenty of opportunities to network with like-minded people and find gainful employment and a competitive salary.
As for psychology education institutions, Pittsburgh keeps pace with Philadelphia nicely. Carnegie Mellon University may be more well-known for its engineering exploits, but it also has a nationally ranked and prestigious psychology PhD degree program and the University of Pittsburgh's similar program doesn't rank far behind. The other school in the area with a nationally ranked clinical psychology program is Duquesne University, and if you are to leave the city and venture east, the state's flagship university, Penn State University, has a veritable litany of excellent psychology degree programs that are both nationally ranked and well-known across the country.
If those programs seem to daunting, there are always a number of introductory psychology classes and programs available at local community colleges and a number of other excellent four-year institutions that offer undergraduate degrees in psychology designed to help students gain a foothold in the profession.
Online Psychology Schools in Pennsylvania
Despite all of its postsecondary schools, students looking for a completely online psychology degree from a state-specific psychology school in Pennsylvania have limited options to choose from. Drexel University offers a fully online bachelor's degree program in psychology and Penn State University offers both a Bachelor of Arts and a Bachelor of Science degree in psychology online as well as an online minor in psychology. Duquesne University and Villanova University are two other schools in the state that offer online psychology courses to students but don't have fully online psychology degree programs as of yet. There are also a handful of the state's 14 community colleges, including Northampton Community College, Montgomery County Community College, and Community College of Beaver County that offer introductory psychology courses online as well as courses in specialty subjects like abnormal psychology and sports psychology as well.
If none of those are what you are looking for, there are also a number of national online psychology schools with presences in Pennsylvania. Schools like Kaplan University, Western International University, the University of Texas Permian Basin and Northcentral University offer fully online psychology degrees that range from bachelor's degrees to doctoral degrees that will help you qualify to become a licensed psychologist in the state of Pennsylvania.
Choosing a school will have a lot to do with what sort of degree you wish to earn and what sort of psychology career you wish to start for yourself. Bachelor's degrees in psychology are common and psychology courses are available at nearly every school, but they will only help build a psychology foundation, they won't qualify you to become a clinical psychologist in Pennsylvania. In fact, according to a survey from O*NET Online, 84 percent of respondents thought clinical psychologists needed a doctoral or professional degree to work in the field and in Pennsylvania most places will actually require that you have one of those advanced degrees before you are eligible to actually get your psychology license. Online psychology classes will help you move towards those degrees as well but they won't be able to substitute for on-campus learning at some of the places.
These aren't the only online psychology degrees in Pennsylvania either so check out our school listings for a more expansive and detailed look at online psychology schools in Pennsylvania and programs in your area.
Career Opportunities for Psychologists in Pennsylvania
With more than 3,300 clinical psychologists employed across the state in May of 2022 according to the BLS and about 3,000 more psychologists with other specialties joining them, Pennsylvania boasts one of the most impressive professional psychology communities in the country. They also pay their psychologists as well as the average annual wage for a professional psychologist in Pennsylvania in May of 2022 ranged from $73,700 to $94,120 depending on the specialty of the psychologists.
Employment in the profession is expected to grow as well according to the state itself. O*NET expects employment of clinical and counseling psychologists to grow 8% from 2020 to 2030. In case you wanted the estimated numbers, that 8% growth amounts to about 400 newly employed psychologists and it also expects there will be about 370 new job openings in the profession every year, leaving plenty of opportunity for students interested in starting their psychology careers in Pennsylvania. Read more about the PA psychologist license requirements.
2022 US Bureau of Labor Statistics and O*NET (a website sponsored by the US Department of Labor) job market trends and salary figures for clinical and counseling psychologists, school psychologists, and psychologists (all other) are based on national data, not school-specific information. Conditions in your area may vary. Data accessed July 2023.
<!- mfunc search_btn -> <!- /mfunc search_btn ->
Psychologist Salary in Pennsylvania
| Location | 10% | 25% | Median | 75% | 90% |
| --- | --- | --- | --- | --- | --- |
| United States | $44,500 | $76,730 | $105,780 | $119,460 | $133,470 |
| Pennsylvania | $47,300 | $64,880 | $102,480 | $116,810 | $126,490 |
| Philadelphia, PA Metropolitan Division | $50,900 | $69,650 | $96,380 | $103,710 | $114,620 |
| Pittsburgh, PA | $43,070 | $59,100 | $85,950 | $93,930 | $101,200 |
Table data taken from 2020 BLS (http://www.bls.gov/oes/current/oes193039.htm)
Featured Pennsylvania Schools with Psychology Degree Programs
<!- mfunc feat_school -><!- /mfunc feat_school ->