Psychology Degrees, Schools, and Careers in Nevada
<!- mfunc search_box_body ->
<!- /mfunc search_box_body ->
<!- mfunc feat_school ->
Featured Programs:
Sponsored School(s)
<!- /mfunc feat_school ->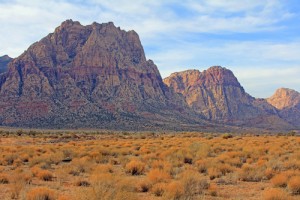 There is good news and bad news when it comes to evaluating postsecondary education options – psychology degree programs more specifically – in Nevada. The bad news is that if you are someone looking for a state with wide-ranging and diverse college and university options, Nevada is not the state for you. Information from the Integrated Postsecondary Education Data System shows that Nevada has just 25 degree-granting institutions spread across the state compared to the national average of 90. The good news is that with just 25 schools in the state and only six schools in the state that offer psychology education, students who are set on getting their psychology education in Nevada shouldn't have trouble doing thorough and comprehensive research on what program and psychology specialty work best for them. There aren't a lot of students at Nevada schools who choose a psychology degree path as IPEDS estimated that for the 2009-2010 school year, Nevada granted only 430 bachelor's degrees in psychology and another 103 master's degrees in psychology.
There are some industries and professions where a formal education in that subject isn't necessarily required. For example, a history degree doesn't mean you have to become a historian and writers don't have to be English or Journalism majors. But for psychologists, the education and experience requirements are strict by design, because Nevada, like every other state, wants to make sure the folks obtaining psychology licenses in the state are actually qualified to diagnose and treat serious mental and physical health conditions. This means that students who want to be psychologists should be prepared for a lot of schooling and education because Nevada psychology licensure requirements state that in order to qualify for a license, applicants must have a doctoral degree in psychology and extensive on-the-job experience.
<!- mfunc search_btn -> <!- /mfunc search_btn ->
A bachelor's degree in psychology will help open doors in the field of psychology, but as of 2008, the American Psychological Association reported that only five percent of recipients of a bachelor's degree in psychology were actually employed in a psychology-related field. The APA also estimated that 25 percent of baccalaureate recipients in psychology go on to study psychology at the graduate level as well with four to six percent studying for a doctoral degree and 20 to 22 percent studying for a master's degree.
But, just because Nevada doesn't grant many psychology degrees doesn't mean that students can't earn a worthwhile psychology education at some of the state's universities. Although there are just six schools with psychology degree programs, psychology degrees are available at every level, from doctoral to bachelor's degrees, and some of the schools offer those degrees in specific psychology specialties such as school psychology, clinical psychology, and experimental psychology.
We wanted to help interested students with the research, so we broke down the six schools and their offerings to make the research a little bit easier. This shouldn't be treated as a comprehensive substitute to your own research, but it should help give you a better idea of what sort of options you have at Nevada schools. Any talk of postsecondary psychology education in Nevada should start with the University of Nevada-Reno, which boasts a nationally ranked clinical psychology degree program and a nationally ranked psychology PhD program as well as a number of other reputable degree programs in psychology at the bachelor's and master's level. The University of Nevada-Las Vegas is the only other state-specific school that offers doctoral degrees and the school also has well-regarded bachelor's and master's degree programs in the subject as well. The next two schools on the list are the College of Southern Nevada and Nevada State College both of which offer a variety of bachelor's degrees in psychology specialties. Then there is the University of Phoenix, which has campuses in Las Vegas and Reno and offers a small handful of counseling degree programs on campus and finally, Sierra Nevada College offers a bachelor of arts in psychology for students who just want the basic psychology education.
Online Psychology Schools & Degrees in Nevada
Only two of the six state-specific universities in Nevada that offer psychology education offer online psychology degree programs, but there are also a large amount of national online psychology schools that offer degrees of all shapes and sizes to students across the country, including Nevada. The University of Phoenix is the most recognizable name in online psychology education in Nevada and with campuses in Las Vegas and Reno, it offers an online doctoral degree in psychology as well as an online master's degree in counseling to boot. The only other university in the state that offers online psychology degrees is the College of Southern Nevada, which offers an associate of arts degree in psychology for students who are interested in the subject but only want the basic education and a two-year degree.
The more plentiful online psychology degree options come from some of the national online psychology schools that serve students in Nevada, and there are choices at every level. Schools like Northcentral University, Capella University, and Walden University offer a litany of online doctoral degree programs in different psychology specialties. If you are just looking for a bachelor's degree in psychology fully online, consider Post University, Liberty University, or Baker College Online, which are just a few of the many schools that offer online bachelor's degrees in psychology.
Career Opportunities for Psychologists in Nevada
As you might expect from a state with a small population and few psychology education options, employment opportunities and the professional psychology industry in Nevada is relatively small compared to the rest of the country. The United States Bureau of Labor Statistics reported that in May of 2022, there were at least 590 professional psychologists employed in Nevada and those psychologists made an annual average wage between $79,550 and $120,220 depending on specialty, a lucrative profession especially considering the relatively low cost of living in a state like Nevada.
There is other good news for aspiring psychologists looking to start their psychology careers in Nevada because the employment of professional psychologists is expected to grow over the next five years. O*NET, a career resource website sponsored by the US Department of Labor, estimates that between 2020 and 2030, employment of clinical, school, and counseling psychologists will grow about 7%, which, in Nevada, is roughly equivalent to about 40 new jobs. They also project that there will be 40 job openings every year over the same period.
2022 US Bureau of Labor Statistics and O*NET (a website sponsored by the US Department of Labor) job market trends and salary figures for clinical and counseling psychologists, school psychologists, and psychologists (all other) are based on national data, not school-specific information. Conditions in your area may vary. Data accessed August 2023.
<!- mfunc search_btn -> <!- /mfunc search_btn ->
Psychologist Salary in Nevada
| Location | 10% | 25% | Median | 75% | 90% |
| --- | --- | --- | --- | --- | --- |
| United States | $44,500 | $76,730 | $105,780 | $119,460 | $133,470 |
| Nevada | $47,310 | $90,840 | $100,800 | $108,030 | $118,610 |
Table data taken from 2020 BLS (http://www.bls.gov/oes/current/oes193039.htm)
Featured Nevada Schools with Psychology Degree Programs
<!- mfunc feat_school -><!- /mfunc feat_school ->