Psychology Degrees, Schools, and Careers in California
<!- mfunc search_box_body ->
<!- /mfunc search_box_body ->
<!- mfunc feat_school ->
Featured Programs:
Sponsored School(s)
<!- /mfunc feat_school ->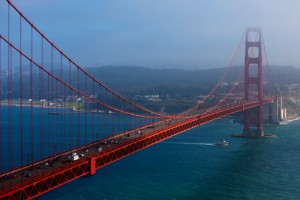 The study of psychology is widely known to be one of the most popular educational paths for students at all levels. No where is this more clearly demonstrated than the state of California which is the No. 1 psychology degree-granting state in the country. According to IPEDS data from 2009-10, schools in California granted more than 11,500 bachelor's degrees in psychology and more than 3,500 master's degrees in psychology, making it the country's leading producer of psychology graduates by a wide margin. With more than 450 total degree-granting institutions in California, there are an abundance of learning opportunities and settings for aspiring psychology students to achieve their goals.
As one might expect, major metropolitan areas are often the cultural and economic centers where students will find the largest number of colleges, universities and opportunities for personal growth. Continue reading to find important information about employment, degrees and schools in each of California's largest cities – San Francisco, Los Angeles, and San Diego.
Los Angeles Psychology Degrees, Schools, and Careers
According to data published by the Bureau of Labor Statistics in May of 2022, the Los Angeles-Long Beach-Anaheim metropolitan area had 6,420 professionals employed in the fields of clinical, counseling, school, industrial-organizational, and other types of psychology. As one might expect, where there are a large number of psychologists, there are also an abundance of prestigious psychology departments and programs. The University of California Los Angeles and University of Southern California are home to two of the most prestigious psychology programs in the country and they are separated by less than 20 miles in Los Angeles. Other notable institutions in the vicinity of Los Angeles include the University of California-Irvine, and the University of California-Santa Barbara, which boast excellent psychology doctorate programs. For adult learners and professionals who need flexible degree options, there are also several hybrid online psychology programs with campuses located in the Los Angeles area like the University of Phoenix or DeVry University.
San Francisco Psychology Degrees, Schools, and Careers
California's second-largest city also boasts a large number of psychology schools and is one of the leading employers of professionals in the field of psychology. Together with the cities of Oakland and Hayward, the city of San Francisco employs 2,660 licensed psychologists.
If top-ranking employment prospects sound like an enticing reason to consider San Francisco, you will be pleased to hear that the greater Bay Area is also the destination for many top flight psychology programs. World renowned institutions such as Stanford University and the University of California-Berkeley, are both a short drive from the center of the city. Other highly regarded colleges and universities located in the Bay Area include: the University of San Francisco, Santa Clara University, and Menlo College.
San Diego Psychology Degrees, Schools, and Careers
In the most recent occupational study (May 2022) conducted by the Bureau of Labor Statistics, the San Diego-Carlsbad-San Marcos Metropolitan Division employed almost 2,000 people in the profession of psychologist. Salary data provided by the BLS positioned San Diego as a high-paying metro. Average annual incomes for psychologists in the area range between $107,990 and $120,500.
Much like Los Angeles and San Francisco, the city of San Diego is a fantastic location for students seeking a quality education. The University of San Diego, San Diego State University and the University of California- San Diego are all highly regarded institutions with a history of academic excellence. Other notable schools located in the city or in close proximity to the city are: Azusa Pacific University and the University of California- San Marcos.
Online Psychology Schools in California
The phrase "online psychology schools" is probably too broad to be appropriately used all the time. Psychology is a massive subject that encompasses many different disciplines and influences related healthcare fields as well. So while true online psychology schools in California are rare, the state's large post-secondary education systems has a number of traditional and online schools that offer online psychology classes and online psychology degree programs ranging in subject from social work and substance abuse counseling, to clinical and counseling psychology.
<!- mfunc search_btn -> <!- /mfunc search_btn ->
The type of degree you choose and the school you attend will depend in part on what sort of psychology-related career you are looking to start. While many colleges and universities offer associate degrees and bachelor degrees in psychology, those will generally open fewer career doors than an advanced degree in the field. A bachelor's degree will ensure your qualifications as a psychologist's assistant or psychology research associate, but it does not qualify graduates for a career as a psychologist.
In California and most other states, practicing clinical psychology requires the practitioner to have earned a doctorate degree and passed many rigorous on-the-job training requirements as well. Meanwhile, social workers in California need to have earned at least a formal master's degree before they are eligible to begin seeing and treating patients. According to a survey from O*NET Online, 76 percent of respondents felt mental health counselors of any sort needed to have a master's degree and a different survey showed that 84 percent of respondents felt that clinical psychologists needed a doctoral or professional degree.
It should go without saying that if you wish to pursue a more advanced degree such as a master's degree or doctoral degree you should be prepared for additional work loads and on-site training requirements. Regardless of what type of psychology degree you are considering or what psychology-related field you plan to enter, you can bet that California has the universities, vocational schools, and degree programs to help you get there. And thanks to its expansive post-secondary education system, a sizable handful of those universities and degree programs can be completed entirely online.
The schools offering online psychology degrees and courses in California range from some of the nation's most prestigious research institutions to nationally recognized and accredited online education providers. For example, UCLA offers a small handful of online courses in psychology but does not offer any online degrees in the subject and the University of California-Berkeley is the same way. Meanwhile, Irvine-based California Southern University offers a bachelor's degree in psychology, two types of master's degrees in psychology, and a doctoral degree in psychology which has rapidly become one of its most popular programs. California Coast University is another institution that offers both a bachelor's and a master's degree in psychology, and Palo Alto University has a well-known online master's degree in psychology that will take one-to-two years to complete depending on your pace. Remember, these are only a sampling of the online degrees and classes available at state-specific institutions in California. There are a number of other schools that offer online courses, degree programs, and certificates in psychology or psychology-related fields, so make sure to do the research before narrowing down your choices.
The demand for psychology degrees has also caused more than a few national online education providers to step in and offer a variety of online psychology degrees in California. Schools like Capella University, Northcentral University offer psychology degrees of different levels in subjects ranging from social and business psychology to industrial/organizational psychology and addiction psychology. These aren't the only online psychology programs in California catering to its students, so be sure to check out our school listings for a more expansive and detailed look at online psychology schools in California and programs in your area.
Choosing the Right School
Pursuing a degree in psychology from any institution across the country can be expensive. For example, the average enrollment cost for a full-time student in California for 2010-11 ranged from $18,933 for in-state students at public universities to $38,047 for students at private universities. Considering the high cost of education, it is essential for students to fully research their degree options before enrolling.  A few of the most important criteria to investigate include:
School & Program Leadership– Do the professional staff have a reputation for being highly qualified and committed to the development of students? See some of our picks for outstanding psychology professors in California.
Employability– Does the institution report a high rate of employment in a recognized occupation for graduates of it's programs?
Curriculum & Instruction- Is the curriculum challenging and relevant to the career pursuits of the student and do the programs offer a variety of learning experiences?
School Culture & Support for Student Academic & Personal Growth- Does the school provide a safe, clean, nurturing environment with personal support services to ensure student growth and improvement?
Career Opportunities for Psychologists in California
As online degrees and programs have become more prevalent and rigorous, employers in many fields across the country have become more accepting of students who have earned an online psychology degree. In California, the opportunities for professional psychologists and those with a psychology-related degree are plentiful. The U.S. Bureau of Labor Statistics creates four categories for psychologists; clinical and counseling psychologists; school psychologists; industrial-organizational psychologists; and all the other types of psychologists.
As of May 2022, there were over 21,000 psychologists employed in the State of California- the most of any state in the country. Salaries for psychologists across the state were also among the highest in the nation, with annual mean salaries reported to range between $106,890 and $125,270 depending on specialty. The BLS expects employment in the profession to grow by 6% between 2021 and 2031.
For more information about the process of becoming a psychologist in California, visit our page on California psychologist license requirements.
2022 US Bureau of Labor Statistics and O*NET (a website sponsored by the US Department of Labor) job market trends and salary figures for clinical and counseling psychologists, school psychologists, industrial-organizational psychologists, and psychologists (all other) are based on national data, not school-specific information. Conditions in your area may vary. Data accessed July 2023.
<!- mfunc search_btn -> <!- /mfunc search_btn ->
Psychologist Salary in California
| Location | 10% | 25% | Median | 75% | 90% |
| --- | --- | --- | --- | --- | --- |
| United States | $44,500 | $76,730 | $105,780 | $119,460 | $133,470 |
| California | $58,530 | $104,180 | $120,690 | $134,120 | $185,590 |
| Los Angeles-Long Beach-Glendale, CA Metropolitan Division | $26,700 | $49,600 | $101,270 | $116,580 | $119,680 |
| Oakland-Fremont-Hayward, CA Metropolitan Division | $50,020 | $101,110 | $115,140 | $127,180 | $141,010 |
| Riverside-San Bernardino-Ontario, CA | $26,710 | $47,050 | $97,120 | $107,400 | $119,670 |
| Sacramento--Arden-Arcade--Roseville, CA | $50,670 | $57,240 | $73,510 | $99,710 | $124,550 |
| San Diego-Carlsbad-San Marcos, CA | $45,070 | $68,890 | $101,880 | $110,880 | $119,920 |
| San Francisco-San Mateo-Redwood City, CA Metropolitan Division | $41,150 | $50,020 | $107,620 | $114,150 | $127,180 |
| San Jose-Sunnyvale-Santa Clara, CA | $28,380 | $50,010 | $104,360 | $117,420 | $128,170 |
Table data taken from 2020 BLS (http://www.bls.gov/oes/current/oes193039.htm)
Featured California Schools with Psychology Degree Programs
<!- mfunc feat_school -><!- /mfunc feat_school ->
Who's Who of California Psychology Professors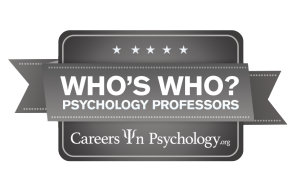 California is a state that is chalk-full of higher education options. The state has more than 100 degree-granting institutions and countless highly regarded psychology degree programs to choose from for students interested in the subject. But the unheralded part of this education is the people that actually make it work – the professors who work hard to make sure not only that they represent the university in their research but also in their classes. Unless these professors are publishing ground-breaking research or giving their opinions on television, they usually don't get a lot of recognition. Which is exactly what we are here to change. Compiling a list of worthy psychology professors and then paring that list down to 20 is not easy, especially with so many good ones to choose from. This is hardly a comprehensive look. In fact, it is merely a snapshot of a small portion of the excellent men and women dedicated to educating the next generation of psychologists and psychology educators.
Craig Fox, Psychology Professor, UCLA
At a school chalk-full of award-winning, experienced and respected psychology faculty members, Fox stands out not only for the litany of responsibilities that he shoulders for the university but also for the rave reviews he draws from his students for his teaching style and willingness to help. A veteran educator, Fox taught at Duke, Stanford, Northwestern, NYU, the University of Mannheim and even the Hebrew University in Jerusalem. Fox has two undergraduate degrees from California-Berkeley and two graduate degrees (including a PhD) from Stanford. What helps Fox stand out from the crowd is that he isn't just a one-trick pony. His research is primarily focused on behavioral decision theory and how people make decisions when faced with risk and uncertainty. The topic of research means that he not only teaches and researches in the psychology industry, but also in economics, neuroscience and management. As a result, he teaches not only upper-level psychology courses but also teaches in UCLA's school of management and runs the Uncertainty Lab at the university. Students appreciate not only his in-depth knowledge of the subject and their intersections but also his willingness to help students individually and his ability to make ever dry subject material relatable and interesting. That combination of teaching skill, intelligence and experience made him a no-brainer for this list.
Sheri Johnson, Psychology Professor, University of California – Berkeley
It can be difficult to decide what Johnson deserves credit for more. She is a well-liked teacher who is beloved by students who call her one of the more helpful and generous teachers they have ever had. She is also the head of the university's mania program (CALM) where she and her team of researchers have spent two decades studying why people develop mania and how to help people with bipolar disorder. She has become a recognized expert on the subject, has been funded by some of the leading mental health institutes and foundations in the country and she is a prolific writer who has authored five books and whose research and studies have been published all over industry-leading journals. As a teacher, students consider Johnson to be something of an inspiration thanks to her readily apparent expertise on the subject and also her willingness to make sure students truly understand the material. One student called her the "only professor who has done world-class research and still approaches teaching as though it is a top priority" and frankly, every professor should strive to earn that type of feedback. Johnson has just already effectively created that balance and that is why we were comfortable including her here.
Barbara Ingram, Psychology Professor, Pepperdine University
Sometimes it is important to recognize not just those who have been accomplished clinical psychologists but also those who have dedicated their careers to training those clinical psychologists. Dr. Ingram falls into the latter category. Ingram has been a faculty member at Pepperdine since the late 1970s and her fingerprints are all over the school's recently (well 1985 anyway) created PsyD program as well as countless other department projects since. She is also the author of a widely used psychotherapy training book – Clinical Case Formulations: Matching the Integrative Treatment Plan to the Client – and oversees the research, education and real world experience of many students. Students like her because her lectures are engaging, informative and funny but they also appreciate the practical experience they get in her classes. They readily admit that her classes include a lot of assignments and can be quite difficult, but they also say that Ingram's classes helped thoroughly prepare them for advanced parts of the program and practicum.

Lucia Albino Gilbert, Psychology Professor, Santa Clara University
Gilbert has worn a number of hats since coming to Santa Clara but in 2010, she left her position as Provost and Vice President of Academic Affairs to become a psychology professor full-time. To say Gilbert has a specialty would be underselling her expertise. Her research interests focus on gender processes and how they affect career trajectories as well as women's career development in a number of different fields. Her research has been published in dozens of industry journals and she is the author of four books including one examining the role of gender and sex in psychotherapy. As a teacher she has classes that range from gender and psychology to research methods and strategies in developmental psychology. She is well-liked because of her strong personality, her passion for ensuring that her students are learning the material and her ability to challenge her students with in-class and out-of-class assignments. There are not a lot of psychology professors with a CV like Gilbert's and the fact she has remained an excellent and humble teacher speaks volumes about the way her students perceive and respect her.
"Students have always been central to my professional life regardless of my university position.  I care deeply about teaching and learning, and both are impossible without interested students!  I have been blessed with many wonderful students, and often we learn from each other." - Lucia Gilbert
Jay Conger, Psychology and Business Professor, Claremont McKenna College
At a school primarily known for engineering, Conger has become one of Claremont McKenna's standout professors and experience is a big reason why. Conger is an academia lifer who doesn't even have a psychology degree. What he does have is a Bachelor's degree from Dartmouth College, a Master's degree from the University of Virginia's Business School and a Master's from Harvard University in Organizational Behavior. That PhD is where his business education overlaps with Psychology and since graduating, he has taught organizational behavior everywhere from USC to McGill University in Canada and even the London Business School before landing at Claremont. Now he is the Henry Kravis Research Chair Professor who has authored countless papers and studies on organizational behavior and is also an accomplished teacher who earns plaudits from his students for making the subject material engaging, keeping the class difficult but stress-free and the calm way with which he explains and helps analyze concepts. A man with that much teaching experience is bound to make one or two students angry along the way, but his excellent reputation is a testament to his ability to impress his students and his peers.
Karen Szumlinksi, Psychology Professor, University of California – Santa Barbara
Students can be a notoriously fickle and thin-skinned bunch so reviews of professors always need to be taken with a grain of itself. That fact makes it all the more impressive that students who've taken Szumlinski's classes not only called her "truly brilliant" and a "fantastic professor", but some students even called her their "idol" and said she was "honestly the coolest woman they have ever met". This type of praise is not generally thrown around lightly so you know Szumlinksi must be doing something right. Her professional and educational resume isn't too shabby either. She has a Bachelor's degree and Master's degree from McMaster University in Ontario and then got a second Master's degree and her PhD at the Center for Neuroscience and Neuropharmacology at the Albany Medical College in New York. She has won numerous awards for her work researching the problems of drug dependence and the nuances of behavioral pharmacology and her work during her postdoctoral training in the Department of Physiology and Neuroscience at the Medical University of South Carolina garnered her more accolades and awards as well. Her resume alone would make her an excellent consideration for this list. But the fact that not one of her former students has something even remotely negative to say about her makes her a shoo-in.
Adriana Molitor, Psychology Professor, University of San Diego
In her nearly 15 years at the University of San Diego, Dr. Molitor has made quite an impact on her students and the school itself. Not only has she won the university's Outstanding Faculty Award but she is also a diligent researcher whose work on human development and the mother-child dynamic has been published across the industry. She is also a beloved professor whose students appreciate her wit when it comes to making lectures more interesting and her patience when it comes to making sure all of her students understand the material. Her educational background is bulletproof as she double-majored in psychology and human development at UC-Riverside before earning a Master's degree and a PhD from Duke University and completing her postdoctoral research at the Yale University Child Study Center. Her research usually focuses on at-risk communities but her teaching skills are versatile. She teaches everything from introductory classes to classes on advanced research methods and her students in both classes said she was whip-smart with a lot of passion for the subject.
Dave Lavond, Psychology Professor, USC
Lavond's classes should come with a disclaimer that say if you aren't ready to be passionate about behavioral neuroscience, you aren't going to like the class and the reviews show that. Most students think Lavond is an extremely knowledge, extremely smart and extremely helpful professor who does a good job unpacking complex topics and works with students to make sure they understand the material. Other students find his lectures boring and dry and hard to follow and that is simply because neuroscience isn't for everyone. Lavond has a Bachelor's degree in psychology from Santa Clara University and a Master's degree and PhD in Experimental Psychology from Ohio State University. He is considered something of an industry expert for his work of animal models of recovery function and has published or co-published multiple journal articles on eye and limb responses. The fact of the matter is that Lavond's interests are well beyond what most laymen can even understand that turns some students off. But neuroscience students at USC swear by his lectures and some have gone on to make him their advisor just based on taking his classes. Sometimes, especially in psychology, boring can be good.
Avi Ben-Zeev, Psychology Professor, San Francisco State University
On his website Ben-Zeev calls San Francisco State University "home" and the school and his students are sure glad he feels that way. A cognitive psychologist whose research focuses on unpacking the psychology and brain function behind racial and gender stereotypes, Ben-Zeev is a talented researcher who has authored or co-authored many stereotype threat studies on gender, race and sexuality. Also a teacher and the director of the school's Cognition and Social Equity Lab, Ben-Zeev has collaborated with colleagues on a number of projects and is regularly called one of the best teachers at the school by his students. Students admit that his classes are research-heavy, a lot of work and intense. But they also respect that Ben-Zeev pushes his students to explore the subjects and wants them to really gain a deeper understanding of the material. They all admit that he genuinely cares about the success of his students and has a very clear and concise way of explaining complicated statistics. Passion and skill is a good enough combination for us.
Jennifer Eberhardt, Social Psychology Professor, Stanford University
One of the country preeminent academic voices on the psychology association between race and crime, Eberhardt is one of the most well-respected and prominent professors at a university full of them. In fact, just last year, Eberhardt was awarded the MacArthur Foundation's "genius" fellowship in what she called the highlight of her life. A graduate of the University of Cincinnati and then Harvard (where she got her PhD), Eberhardt came to Stanford in 1998 after a brief stint teaching at Yale University and she has made quite a name for herself since. Her work on race-crime association has exposed many glaring deficiencies in our society's view on race and she has helped many people examine the way they think about race by exposing underlying and deeply rooted judgments. She is also the co-director of SPARQ, a university group using social psychology to address social issues. Her students appreciate her clear lecture style and her demanding but worthwhile coursework requirements. They really appreciate that she makes them more knowledgable and cares about making sure her students understand the subject material. The accomplishments in the field alone are enough to earn her some acclaim, but it helps that she has had a successful nearly 20-year career.
Craig Haney, Psychology Professor, University of California Santa Cruz
It is isn't easy to earn one degree let alone two. But when you have four degrees like Craig Haney, you are officially educated to an intimidating degree. Haney has a Bachelor's degree from the University of Pennsylvania as well as a Master's degree, a PhD and a law degree from Stanford University and he has leaned on that education heavily in his career and research. Not only does his research focus on subjects like the psychological effects of incarceration, as well as the way attitudes and beliefs about crime and punishment are changed by legal procedures, but he also teaches Psychology and the Law classes at UC Santa Cruz and has published a number of studies or journal articles on topics like media and the death penalty and the cruelty at Supermax prisons. Haney receives rave reviews from his students not only for his intelligence and mastery of the subject material but also for his thoughtful and engaging lectures. The way he involved students in his lectures and tried to make it a dynamic experience made students sit up and pay attention. Anyone who can make college students love lectures probably deserves a list all to his/her own.
Maire Ford, Psychology Professor, Loyola Marymount University
A former high school science teacher, Ford's interests were initially split between Psychology and Biology, both of which she studied as an undergraduate at Santa Clara University. Fortunately for Loyola Marymount, she eventually decided to go back to school and get her Master's degree and PhD from UC-Santa Barbara in Social Psychology with an emphasis on Statistics. She joined the LMU faculty in 2006 and quickly endeared herself to her students with her calm demeanor, willingness to listen and help, and her work ethic that is embodied by her decision to take her own personal time to create extra worksheets for students. Dr. Ford teaches everything from General Psychology and Social Psychology to Social Perspectives on Human Behavior and a Capstone Seminar on Close Relationship Research. Her research lab has become a can't-miss opportunity for students looking to expand their research skills and her belief that making the class difficult brings out the best in her students seems to be echoed by her previous students. The high school may be still smarting from losing an excellent science teacher, but the students at LMU aren't exactly feeling very sympathetic.
Glenn Callaghan, Psychology Professor, San Jose State
We admit it, we are suckers for loyalty, and so the fact that Dr. Glenn Callaghan earned his PhD in Clinical Psychology from the University of Nevada in 1998 and has been working on the faculty at San Jose State ever since is particularly appealing to us. Of course it helps that Callaghan is an accomplished researcher and psychologist whose focus on topics like body dysmorphic disorder and body image disturbances and Functional Analytic Psychotherapy has earned him wide-ranging acclaim in the industry. He also happens to be the graduate coordinator for the school and is no slouch as a teacher either. Students particularly appreciated his sense of humor and personality as it made his class more fun to attend and kept students engaged throughout. They also praised him for his constant willingness to make time for students who need extra help and for his efforts to keep students involved in the class through hands-on lectures and class participation. One student said Dr. Callaghan's positivity makes class more enjoyable and that fact alone is worth highlighting.
Sawssan Ahmed, Psychology Professor, California State University, Fullerton
Young teachers just beginning their careers can be often the best teachers simply because they want to take on as many teaching responsibilities as possible. Based on student reviews, this is true with Dr. Ahmed, who constantly makes herself available after class, responds to questions and assignments with prompt feedback and welcomes class participation and questions so that she can make sure her students are actually learning. A Southern California native, Dr. Ahmed earned a Bachelor's degree in psychology and Arabic studies for UCLA before leaving the state for Michigan and Wayne State where she got her Master's degree and PhD. Her research has ranged from issues of homelessness to the racism and behavioral patterns of Arab-Americans. Her postdoctoral work at UCLA's Center for Cultural Trauma and Mental Health Disparities and San Diego State's Child Adolescent Services Research Center only furthered her knowledge and experience and now she is an accomplished author and an experienced professor who spent two years at CSU San Marcos before taking a role at Fullerton. Students say she is exceptionally kind and understanding but that she also really tries to make sure her students are learning and exploring the subjects in a meaningful way. Her passion for teaching and excitement about helping students is infectious and the reason she ended up here.
Scott Jensen, Psychology Professor, University of the Pacific
Jensen wears plenty of hats as part of his work at the University of the Pacific. Not only is he the Chair of the Department of Psychology but he is also the Division Chair for Natural Sciences and is still an Associate professor who teaches everything from general classes to abnormal psychology and parenting. He recently won the Corson Award for distinguishing himself in the teaching of freshmen thanks to his ability to connect with even the most unsure of students and his passion for making his classes interesting and relatable. Jensen has traveled across the country for his education, getting a Bachelor's degree from Brigham Young University, a Master's degree in Counseling Psychology from Colorado State, a PhD from Colorado State and he did his postdoctoral fellowship at the University of Mississippi Medical Center. He is a diligent and thorough researcher who has co-authored 10 peer-reviewed publications and he has worked hard to market the department to young students. His first approach has been to be relatable, funny, personable, available for help and intelligent. Thanks to these qualities, students have given his classes' high marks and even the most disillusioned young students can't help but engage in his classes. This is the mark of a teacher who deserves some more recognition.
Amy Drahota, Psychology Professor, San Diego State University
There are fawning reviews, there is praise for teachers, and then there are the reviews that Drahota receives from her students which are so positive and full of praise you would think that Drahota paid them to say those things. Our guess is Drahota didn't have to pay though and that her helpfulness, patience, willingness to work with students and fair but firm grading system earned her those reviews. After earning her PhD at UCLA in 2008, she went to work as a clinical psychologist at the Autism Discovery Institute and an assistant research professor at San Diego State University. Her research and industry experience focuses on intervention for children and adolescents with autism spectrum other emotional problems such as anxiety. She also works on helping community agencies serving children with autism spectrum disorders to implement evidence-based practices and to modify interventions. Her work is not only pertinent and important but it has also helped earn her recognition from the industry which, in combination with her nearly perfect reviews as a teacher, make her a no-braining for some time in the spotlight.
Chi-Ah Chun, Psychology Professor, Long Beach State
Students make no bones about the fact that Dr. Chun's classes are not designed to be easy. She expects a lot from her students, pushes them hard with a heavy load of coursework and evaluations and takes no prisoners when it comes to grading. But while some students might think that sounds like a nightmare, students who have professional aspirations in the industry see the class as a true training ground for the real world. Chun has a Bachelor's degree in Psychology from UC Berkeley, a Master's degree in Clinical Psychology from Korea University, a PhD from UCLA and a Postdoctoral Fellowship at Stanford University School of Medicine, so you know she takes the subject seriously and knows the material cold. Her research centers on Asian American Mental Health, Cultural Variations in Stress and Coping and Mental Health Services and Treatment Outcome for Ethnic Minorities. Her research has been published across the industry since 2000 and her work for the university running the honors program for the department has been invaluable. As if that wasn't enough, she is a well-respected professor known for teasing the most from her students and for helping serious students recognize the path ahead of them. Most importantly, students say she wants them to succeed, which is all any student can ask from a teacher at the end of the day.
Emilio Ferrer, Psychology Professor, University of California Davis
A star researcher who has won numerous dissertation awards and research awards, Ferrer has been the co-author on a number of books and studies surrounding statistics and methods for studying human dynamics and multivariate change. He doesn't just teach at UC-Davis, he is also a member of the Graduate Group in Biostatistics and the faculty member for the Center for Mind and Brain. He also serves on the board of Psychological Methods and is a member of the Society of Multivariate Experimental Psychology, the American Psychological Association, and the Society for Research in Child Development. He also serves as a member of the Research Review Board of the National Collegiate Athletic Association. Are you exhausted yet? Apparently Ferrer isn't because in addition to all of those appointments and board memberships he stills finds time to ply his trade as a psychology professor for students appreciate his caustic wit and lively lectures. The topics of the classes can be complicated and difficult for some students, but Ferrer really tries to make students understand and always makes himself available for help. A graduate of the University of Virginia with a PhD in Quantitative Psychology, Ferrer was initially interested in the intersection between psychology and sport or psychology and physical activity. Frankly, the man seems to never stop researching and learning, which makes him an asset at Davis.
Debra Mashek, Psychology Professor, Harvey Mudd College
One of the most revered engineering and science colleges in the entire country, Harvey Mudd has a nearly non-existent psychology program. In fact, there is no Department of Psychology at Harvey Mudd, just a Department of Humanities, Social Sciences, and the Arts, which is where Mashek plies her trade. After earning a Master's degree and a PhD in Social/Health Psychology from Stony Brook University, Mashek began work as an assistant professor at George Mason University. After one year at George Mason, Mashek moved on to Harvey Mudd where she now teaches psychology, serves as the Associate Dean for Faculty Development and Project Director for the Teagle Project from the Claremont Consortium. Her research focuses on social connection with communities with specific focuses on incarcerated offenders, college students and community residents. She teaches courses on psychology of close relationships, evaluating media claims about human behavior and research methods and she is well-liked by her students because of her personality and calm and clear speaking style. Students call her very approachable and consider her very available for help.
Kathy Ryan, Psychology Professor, Cal Poly San Luis Obispo
The teacher of 10 different courses including everything from Introductory Psychology to Psychology of Women and even Biopsychology, Ryan is something of a teaching workhorse who is beloved by her students for her straight-forward approach, blunt feedback and intimate knowledge of the subject material. She has a Bachelor's degree in Psychology from San Diego State University and a PhD in Experimental Psychology from Bowling Green State University which has helped frame her research in motivational framework of religiosity and spirituality as it relates to well-being. She is also an accomplished author who has published studies on psychological well-being and its ties to spirituality in multiple industry journals. But it's the reviews from students who can't recommend her class highly enough to future psychology students that catch our eye. She makes the material interesting, works with students to improve comprehension and knows her way around the material. She belongs here.