Psychology Degrees, Schools, and Careers in Minnesota
<!- mfunc search_box_body ->
<!- /mfunc search_box_body ->
<!- mfunc feat_school ->
Featured Programs:
Sponsored School(s)
<!- /mfunc feat_school ->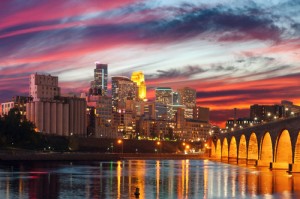 Students looking for a lot of different psychology degree program options will be happy to know that Minnesota is one of the Midwest's best states for diverse higher education programs. According to the Minnesota Office of Higher Education, Minnesota has more than 300,000 students enrolled at institutions across the state and there are more than 100 degree-granting institutions in Minnesota which means that students have more than enough options to choose from. The state is no slouch when it comes to psychology education either. Minnesota institutions granted almost 5,000 undergraduate and graduate degrees in psychology in 2012-13 and that makes up more than four percent of the total number of degrees granted in all subjects.
In order to get a psychology education that will prepare students for a career in the field, students need to get at least a bachelor's degree in the field. An associate's degree qualifies students for very little in psychology and should be viewed more as a stepping stone to a four-year degree. Students who want to become clinical psychologists should understand that Minnesota, like every other state in the country requires applicants have earned a doctoral degree in the field from an accredited institution. The strict psychology licensure requirements in Minnesota also include a passing score on a licensing exam that is approved by the Minnesota Board of Psychology.
<!- mfunc search_btn -> <!- /mfunc search_btn ->
If you are a psychology major in Minnesota, you should look into the scholarships and grants that the North Star State has to offer, including but not limited to: the Minnesota Academic Excellence Scholarship program, the Bill Peterson Scholarship, and various Minnesota State Grants. There are also numerous scholarships offered by individual schools for their own students. After graduation, you will have a few different options. You can even choose to work in a job not directly related to psychology, since many employers covet the people skills than psychology majors typically possess.
There are many prestigious postsecondary institutions that offer psychology degrees in the North Star State. The biggest name outside of the Twin Cities is Minnesota State University-Mankato, which offers psychology degrees at every level and St. Cloud's University which offers much of the same. If they are looking for smaller schools, Carleton College and Concordia College both offer psychology degrees of all levels from prestigious institutions and St. Olaf College and Gustavus Adolphus College have similar degree programs.
Minneapolis and Saint Paul Psychology Degrees, Schools, and Careers
Minneapolis and Saint Paul, otherwise known as the "Twin Cities" of Minnesota, are the center of the state in terms of population as well as the best psychology schools. The University of Minnesota is based in Minneapolis and has a slew of psychology degree programs, including a nationally ranked clinical psychology degree program. There are also a group of smaller schools like Macalester College, Northwestern College, and Bethel University that offer a variety of psychology degrees as well. Also, two of the largest online psychology degree providers, Walden University and Capella University are based out of Minneapolis and offer a variety of well-respected psychology degrees at every level.
There is little doubt that Minneapolis is the psychology hub of the state, especially from a professional standpoint. The U.S. Bureau of Labor Statistics estimated that as of May 2022, the Minneapolis-St. Paul-Bloomington metropolitan area was home to more than 1,700 professional psychologists and these psychologists were earning an annual average wage of between $77,640 and $100,660 depending on the specialties of the psychologists and where these psychologists are employed.
Read about the notable psychology professors in Minneapolis / St. Paul.
Online Psychology Schools in Minnesota
Given the number of psychology schools in Minnesota, there is a relatively large number of schools in the state that offer online psychology degrees, compared to other states. The list of schools that offer online coursework is quite long in Minnesota but unfortunately less than 10 of those schools offer online psychology degrees.  Capella University offers a BS in general psychology, a few options for master's degrees, and a PhD in Addiction Psychology, as well as multiple types of Certificates in Counseling.
University of Minnesota offers a BS and a BA, at the Duluth and Morris campuses, respectively. Metropolitan State University offers a BS in Alcohol and Drug Counseling online, as well as a MA in Psychology. Walden University has various BS's in different subfields of psychology available online, as well as various certifications. The Adler Graduate School offers an MA in Adlerian Counseling & Psychotherapy, a very specialized degree. As you can see, each of these schools varies a great deal in the types and ranges of degrees offered online.
Career Opportunities for Psychologists in Minnesota
Experts have project the overall employment of psychologists in the United States to increase significantly between 2021 and 2031; this is a larger increase than the average that is expected for the job market for any occupation. Obviously, the growth within the field will vary depending on the specialty. However, although Minnesota is a good place to obtain a psychology education, the job prospects in this state are not so bright. Employment of clinical and counseling psychologists in the United States is expected to grow 10% between 2021 and 2031.
However, in Minnesota, the employment of these psychologists is only expected to grow 5% between 2020 and 2030, which is lower than the national average. There is still some hope though, as this does still equate to 240 extra jobs in this state alone. There are some jobs for people with psychology backgrounds in Minnesota. In May 2022, the BLS reported that there were more than 2,700 psychologists employed in Minnesota, and those psychologists earned an annual average wage of somewhere between $83,090 and $101,360, depending on their specific specialties.
2022 US Bureau of Labor Statistics and O*NET (a website sponsored by the US Department of Labor) job market trends and salary figures for clinical and counseling psychologists, school psychologists, and psychologists (all other) are based on national data, not school-specific information. Conditions in your area may vary. Data accessed July 2023.
<!- mfunc search_btn -> <!- /mfunc search_btn ->
Psychologist Salary in Minnesota
| Location | 10% | 25% | Median | 75% | 90% |
| --- | --- | --- | --- | --- | --- |
| United States | $44,500 | $76,730 | $105,780 | $119,460 | $133,470 |
| Minnesota | $45,990 | $71,640 | $104,610 | $119,650 | $129,020 |
Table data taken from 2020 BLS (http://www.bls.gov/oes/current/oes193039.htm)
Featured Minnesota Schools with Psychology Degree Programs
<!- mfunc feat_school -><!- /mfunc feat_school ->
Ten Must Take Psychology Professors in Minneapolis & St. Paul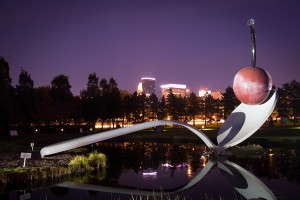 In a list where we highlight psychology professors we believe don't get the recognition they deserve, Minneapolis / St.Paul is a fitting place to look. The capital of Minnesota probably doesn't come to mind when people talk about the bustling metropolises across the United States, but as one of the 50 most populous metropolitan areas in the country, Minneapolis has a larger population than some more well-recognized cities like New Orleans, Cleveland, and Tampa. All of those people means that in addition to being a hub of culture and diversity in the Midwest, Minneapolis is home to an expansive and impressive array of post-secondary institutions and you better believe those institutions boast excellent psychology programs. One of the most popular undergraduate majors at any college in the United States, psychology and the people who teach it don't seek out attention and recognition, but that doesn't mean the professors don't deserve it either. We did a deep dive of programs in the area and selected 10 psychology professors deserving of praise. These are hardly the only professors deserving of kudos, but we had to cut the list off somewhere or we might never finish.

Chun Wang, Psychology Professor, University of Minnesota
Let's start by saying that Chun Wang is probably smarter than you. One of the topics she is currently working on is "developing optimal item selection algorithms in cognitive diagnostic computerized adaptive testing," and if you can explain that in detail to us, you deserve an award. If you still aren't convinced you should also know that she has a Bachelor's degree in Psychology from Peking University in China, a Master's degree in Statistics from the University of Illinois, and a PhD in Quantitative Psychology from the University of Illinois as well. She is a published author many times over and has won numerous awards both as a college student and as a professional for her research. It should go without saying that Wang is a rising star in her field, but she is also a well-liked and focused professor. She teaches classes focused on psychological data and measurement and students praise her not only for her obvious knowledge of the complicated subject but also for her willingness to work with students and her patience when it comes to helping those in her class understand the material. Sometimes a professor can be too smart and knowledgeable for his/her own good but based on what students say, Wang has done a great job blending her research skills and knowledge with her teaching ability.
Bridget Robinson-Riegler, Cognitive Psychology Professor, Augsburg College
There is an old saying used to describe experts on a specific topic that goes something like, "they know the subject so well they practically wrote the textbook on it!" Well, in the case of Robinson-Riegler and cognitive psychology, that saying is actually true. Practically an institution at Augsburg, Robinson-Riegler has taught at the college since 1994 and has earned a reputation as one of the nicest and most dedicated professors in the department. Armed with a Bachelor's degree from Indiana University and both a Master's degree and PhD from Purdue University, Robinson-Riegler has a scholarship focused on teaching, conducts research with her students and researches topics such as the effects of yoga on memory and attention in the elderly. She is truly a jack of all trades who has become nearly indispensable to the department thanks to her teaching responsibilities, mentorship of students, and her willingness to let students explore their own topics for learning. Students grumble that her classes can be challenging, but they also admit that she is a fair professor who is always willing to help students who are struggling and makes her lectures interesting thanks to her attitude and personality. Her commitment to teaching and helping students learn is readily apparent and that is good enough for us to include her here.
"I am honored and humbled to be included on a list with such talented educators. I have been fortunate to spend my career at Augsburg College, an institution whose highest priority for faculty is teaching. Each semester, Augsburg gives me the opportunity to engage students committed to a shared journey through the fascinating world of psychology. I am so grateful to the Augsburg students who inspire me and remind every day how truly lucky I am." - Bridget Robinson-Riegler
Mark Stasson, Psychology Professor, Metropolitan State University
Technically Metropolitan State University is located in St. Paul, but since the two cities are so close to each other we figured it doesn't hurt to merge the two for the purpose of this list, especially since now we get to include professors like Stasson. Dr. Stasson's research focuses on social influence in groups such as how groups affect decision-making, attitudes, and problem solving but that is hardly his only influence on the university and its students since he arrived at the school in 2001. Dr. Stasson is, by all appearances, a psychology junkie. He has a PhD in Social Psychology from the University of Illinois and earned minors in Quantitative and Industrial/Organizational Psychology as well. His research has appeared in a number of prominent industry journals such as Psychological Science, the Journal of Personality and Social Psychology, Social Psychology Quarterly and the Journal of Applied Social Psychology. He also teaches a full load of courses and serves as the faculty liaison for student internships in the field as well. It should come as no surprise that is students revere him for his sharp wit and humble attitude. They also appreciate his ability to connect with students outside of just lecturing and they also say he genuine seems to care about all of his students' success in his classes. Professors this accomplished deserve a shout-out and we are more than happy to provide one for Dr. Stasson.

Kristin Bransford, Psychology Professor, Concordia University – St. Paul
It would be tough to imagine what the Department of Social and Behavioral Sciences at Concordia University would look like without Bransford. It's not just that Bransford is a whip-smart and experienced psychologist, it's also the variety of roles she plays at the university and her continuously ambitious course load that make her so pivotal. After getting a Bachelor's degree in Psychology from Saint Olaf College, a Master's degree in Rehabilitation Counseling from the University of Wisconsin and then a PhD in Rehabilitation Psychology from Wisconsin, Bransford began her professional career as a rehab counselor and psychologist for a variety agencies. She has been at Concordia since the late 1990's and in addition to teaching everything from personality psychology to social psychology classes, Bransford is also the Chair of the General Education Committee at Concordia. Her research centers around learning strategies and student learning and her recent book on engaged learning strategies in higher ed was well received inside and outside of the community. As a teacher, students can be intimidated by how much she knows about the subject material and her heavy workload. But they also say that she is one of the nicer and more patient teachers at the university and that she makes up for a demanding workload by constantly making herself available outside of the classroom for students that need help.
Thank you Concordia University and all of the outstanding students who I have worked with over the past years. Having the opportunity to engage students in the discipline of psychology, to mentor students in their career path, and to see the growth in wonderful students has been incredible. - Kristin Bransford
Dorothee Dietrich, Psycholoy Professor, Hamline University
With less than 5,000 undergraduate and graduate students, it isn't hard to see why Hamline University's psychology program is small. But thanks in no small part to faculty members like Dorothee Dietrich, it is a well-regarded and prestigious program, especially in the state. Dietrich has a Bachelor's degree in Psychology from Humboldt State University in California and she has her PhD in Psychology from the University of Wisconsin-Madison with an emphasis in Social and Personality Psychology. As part of a small faculty, Dietrich's responsibilities run the gamut. She teaches everything from General Psychology and Social Psychology to Research Methods in Psychology and Industrial/Organizational Psychology. She also teaches Honors Research Seminars, researches topics like domestic violence and social aggression, and she has published a number of acclaimed papers. She describes her teaching style as "eclectic" and uses a number of different strategies to get the most out of her students. Whatever she does, it is apparently working, because students really appreciate the way she connects with them, the way she keeps them engaged in class, and the way she helps them through more difficult subject material.

Kendrick Brown, Social Psychology Professor, Macalester College
It is not every day that you hear a professor described as both the most demanding and nicest professor in the department, but somehow Brown managed to earn both distinctions from his students. In our opinion, those are good distinctions to have. Brown has a Bachelor's degree from the University of Mount Union and has a pair of graduate degrees including a PhD from the University of Michigan. He has put all of that education to good use too, researching topics of race such as the effects of skin tone bias (treating others differently because of the shade of their skin color) on African American psyches and how white student-athletes' views on race are influenced by teammates of a different color. Currently he is studying how people of color view individuals addressing racism in the United States and in addition to his research, he also teaches a wide range of classes including African-American Psychology and Research in Psychology. He is an accomplished author whose work has appeared in prestigious social psychology journals and, judging by his students' reviews, he isn't a half-bad teacher either. Almost all of the students said that Brown was a very strict grader who expected a lot out of his students, but they also said that those standards helped them really learn in the class. They also called him one of the nicest teachers they have ever had and said he was always willing to help or spend extra time with a student in need.

Troy Dvorak, Psychology Professor, Minneapolis Community and Technical College
Although the psychology program at MCTC is actually just an Associate's degree program with an emphasis in psychology, Dvorak is such an interesting and talented teacher that we couldn't help but include him on the list. Born in Minneapolis, Dvorak spent most of his childhood and some of his adulthood in Canada and graduated with a Master's degree in Psychology from Lakehead University in the mid-1990s. After spending almost a decade as a psychometrist at a children's mental health agency, Dvorak moved back to the Twin Cities and became something of a traveling psychology teacher at area community colleges. He taught at Metropolitan State, Hennepin Tech, and of course, MCTC. He has been at MCTC for 10 years now and in that time he has published a book on psychological keys to student success, done plenty of research on what helps and hurts student success, and continues to be one of the most well-liked professors at the college. Students do say that he is a difficult grader and that he doesn't go easy on them. But they also say he is one of the more interesting lecturers they have ever had and they truly appreciate how invested he is in seeing them succeed. As if that wasn't enough, Dvorak is a self-taught  drummer (25 years) who has a deep passion for hard rock from the 80s and "hair" metal (see pic) all while currently learning the guitar. Sometimes people can think that community college professors are somehow beneath or inferior to professors at traditional schools. Dvorak is the walking and talking contradiction to that belief.
"Increasing student retention and success is very important. Students so often focus on simple studying skills. However, my focus with students is on teaching them the thinking skills necessary for success. You have to learn HOW to think. That is why I wrote Psychological Keys to Student Success." - Troy Dvorak
Jo-Ida C Hanson, Psychology Professor, University of Minnesota
There are professors who juggle different responsibilities at their respective institutions and then there are professors like Dr. Hanson, who make those professors look lazy. Dr. Hanson might be the busiest woman in the department as she is not only the Area Director of the Counseling Psychology Program but also the Co-Director of the Career Counseling and Assessment Clinic, and the Director of the Center for Interest Measurement Research. It would take 10,000 words to even attempt to describe all of the research Hanson has done in her illustrious career and we could spend hours cataloguing her prolific writing endeavors, but let's just say that the University of Minnesota alumnus (she has three degrees including a PhD from the University) has earned her spot on this list and earned her sterling reputation amongst her students. She has won dozens of awards for her work as an educator and as a researcher and students admit that they feel intimidated occasionally by how well she knows the subject material. But they also say that she is a great listener, an engaging speaker, a willing helper, and an active participant in their learning experience. You can't just waltz into her class and earn an "A" without trying, but if you are willing to put in the work, she is more than willing to help.
<!- mfunc search_btn -> <!- /mfunc search_btn ->

Kari Nelson, Psychology Professor, North Central University
Nelson is one-half of the psychology power couple that makes up almost half of the North Central University School of Social and Behavioral Sciences faculty as her husband, Daniel, is the department chair. But, with all respect to Mr. Nelson, we chose to honor his better half thanks in large part to the wonderful reviews from her students. Nelson has spent nearly two decades as a member of the faculty at the university and has worn plenty of hats during her time. Not only does she teach a half-dozen classes that range in subject from Psychopathology to Marriage and the Family, she also serves as an advisor to the National Honor Society and has co-authored some well-received research papers with her husband. A South Dakota native, Nelson actually got her Bachelor's degree from North Central University before earning her Master's degree in Counseling Psychology and St. Mary's University and her PsyD in Counseling Psychology from St. Thomas University. While her professional credentials are bulletproof, according to students, she really shines in the classroom. She is tough on her students and expects a lot out of those who take her class, but students also say that method helped them become better psychology students and that she has a terrific sense of humor and an engaging lecture style. But where she truly earns plaudits is for her tireless dedication to seeing her students succeed. They say she is always available to take after class and makes a point to offer individualized help to each of her students. I think we have justified her presence here, no?
"It is an honor to be included as one of the 10 Must Take Psychology Professors in Minneapolis/St. Paul! If I could turn the tables and nominate my students (past & present) as the top Must Have Psychology Students in Minneapolis/St. Paul I would do so. They have been with me on this journey of learning, matching my own excitement & interest in psychology every step of the way with their own curiosities, questions, and intrigue." - Kari Nelson
Lynda Szymanski, Psychology Professor, St. Catherine's University
Another private college with a small enrollment, St. Catherine's University is often overshadowed even in the local education community. But the school is no slouch in any academic department including psychology, where professors like Dr. Szymanski helped give the department a good name. Szymanski has a Bachelor's degree in Psychology from Connecticut College, and as Master's degree and PhD in Clinical Psychology, so you know her education credentials are unimpeachable. But she is also a tremendous researcher and prolific writer whose research on the body image concerns of women as well as the psychological health of women with breast cancer has been published in some of the most reputable journals in the industry. She did her pre-doctoral internship in Health Psychology at Brown University School of Medicine and her post-doctoral training at Rush-Presbyterian-St. Luke's Medical Center in rehabilitation and geropsychology. What we are trying to say is that she is not only smart, but also quite experienced, and diligent. As a teacher she isn't too shabby either. Students praise her for her patience in helping them understand the subject material as well as her engaging lectures and genuine concern for student success. She is especially good at connecting the subject material to students through real-life situations.