Psychology Degrees, Schools, and Careers in Kentucky
<!- mfunc search_box_body ->
<!- /mfunc search_box_body ->
<!- mfunc feat_school ->
Featured Programs:
Sponsored School(s)
<!- /mfunc feat_school ->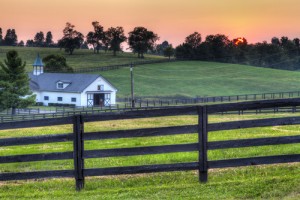 Once you get past the obligatory clichés about Kentucky being best known for its bourbon distilleries and horse-racing, you might learn that the Bluegrass state has a diverse and reputable set of postsecondary education options, many of which include excellent psychology degree programs. According to Kentucky's Commission on Postsecondary Education, the state had more than 216,000 undergraduates enrolled in public and independent institutions in 2018 and they had another 46,000 graduate students enrolled during that period as well. The biggest institutions are the nine public institutions in the state that include a number of research institutions but there are also a number of for-profit schools, independent schools, private colleges and community colleges available for students to explore. Psychology is a popular degree choice everywhere in the country and Kentucky is no exception, it just might not be as popular as some might initially think. The state granted more than 2,100 undergraduate and graduate degrees in social and behavioral sciences in 2016-17 but most of those degrees came from a small percentage of the schools (University of Kentucky, Western Kentucky, etc.). Education and humanities degrees are the first choices of students in Kentucky apparently.
While Kentucky is one of the cheaper states in which to attend college with the average annual cost of enrollment for a full-time student in Kentucky in 2013-14 ranging from $17,281 for in-state students attending public schools to $29,527 for students attending a private institution in Kentucky, there is no doubt that picking a college in Kentucky represents not only an important life decision but also a hefty financial investment. This is why students who are interested in studying psychology in Kentucky should ensure they do thorough and in-depth research into the state's options before they pick the school or degree program that they think suits them best. But before students start that research, they should have a clear idea of what type of psychology degree and what type of psychology career they wish to pursue because in psychology, the degree you obtain makes a huge difference.
Psychology is one of the few subjects where a graduate degree isn't just encouraged for career advancement, it is practically required. Bachelor's degrees in psychology can help prepare students for their graduate work, or they can qualify recipients to work as an assistant in the field of psychology, but they do not allow a recipient to call his or herself a "psychologist". And that is because in order to be a licensed psychologist in Kentucky, you need to obtain a doctoral degree. It isn't just a law in Kentucky either, the primary reason why the American Psychological Association reports that 25 percent of all students who receive a bachelor's degree in psychology continue on to study at the graduate level is because a good portion of those students want to actually become licensed psychologists and they used their bachelor's degree as a foundation for the knowledge or to ensure psychology was actually the field they wanted to enter.
<!- mfunc search_btn -> <!- /mfunc search_btn ->
In Kentucky, the institutions in the state offer everything from psychology-related coursework to bachelor's degrees in psychology to even doctoral degrees in psychology as well. Of course every school has different degree programs and offerings in psychology, which is why we thought it best to highlight some of the programs worth looking into. We focused our efforts on the options surrounding the state's most well-known city – Louisville – but also made sure to include some other worthwhile programs as well for a well-rounded look.
The big school not in Louisville that every student should at least glance at is the University of Kentucky in Lexington. The state's flagship university has a nationally ranked clinical psychology and psychology PhD program and offers a wealth of psychology coursework that is tough to replicate elsewhere. Nearby Georgetown College is a small liberal arts university with a reputable psychology department and state schools like Eastern Kentucky University in Richmond and Western Kentucky University in Bowling Green both offer undergraduate and graduate degree programs in psychology to students.
Louisville Psychology Degrees, Schools, and Careers
With nearly 600,000 citizens, Louisville is more than twice the size of the next-largest city in Kentucky and as a result, it is a hotbed for psychology education and professional psychologists looking for employment. The University of Louisville boasts a nationally ranked clinical psychology degree program and nearby Bellarmine University has a reputable psychology degree program of its own. There is also Spalding University, which is located in the city and has an excellent PsyD program and the University of Phoenix, which provides online psychology degrees of all levels nationally but also maintains a campus in Louisville.
The Louisville metropolitan area, despite its size, has a rather small population of psychologists with only around 400 professionals of different kinds in the area as of May 2022 according to the United States Bureau of Labor Statistics. Those psychologists are paid an average annual wage between $85,220 and $106,580 depending on specialty and are able to live comfortably in a place where the cost of living is relatively low. Also, Jefferson County in Indiana is not very far from Louisville at all and the professional communities occasionally overlap.
Online Psychology Schools & Degrees in Kentucky
Kentucky is one of the states that have embraced online education at the K-12 level and the postsecondary schools in the state are embracing it in the same way. The state had nearly 100,000 students enrolled in distance education courses through schools ranging from the University of Louisville to some of the community colleges. Western Kentucky University offers online psychology-related bachelor's degrees in subjects such as Family Sciences and Organizational Leadership and the University of Phoenix offers fully online bachelor's degrees in psychology and maintains a campus in Louisville. Other universities such as the University of Louisville and Morehead State University and Kentucky State University all offer online psychology coursework but not fully online degrees.
In order to find more options for fully online degrees, you will need to think about looking at some of the national online psychology education providers that work with Kentucky students. There are schools like Grand Canyon University, Northcentral University, and Walden University that offer fully online doctoral degrees in organizational psychology and psychology. And then there are schools like Western International University, the University of Texas Permian Basin, and Keiser University that offer fully online bachelor's degrees to students in Kentucky as well. There are plenty more national online psychology education providers so make sure to do thorough research before making a choice.
Career Opportunities for Psychologists in Kentucky
Kentucky may not be the first state that comes to mind when thinking of psychology hotbeds, but it does have a thriving psychological community and plenty of opportunities for aspiring psychologists looking to start their career in Kentucky. For starters, the industry is growing as O*NET reports that between 2020 and 2030, employment of psychologists in Kentucky will grow about 8% (roughly 80 new professional psychologists) and there will be approximately 70 new job openings each year over the same time period. But Kentucky had a large psychology community to begin with as well as the BLS estimated in May of 2022 that Kentucky had about 1,200 professional psychologists and those professionals were earning between $68,810 and $104,190 depending on the specialty of the psychologist. These numbers aren't staggering, but they do show a thriving community of psychologists earning competitive wages in a growing industry, proving Kentucky is worth a look when considering psychology education.
2022 US Bureau of Labor Statistics and O*NET (a website sponsored by the US Department of Labor) job market trends and salary figures for clinical and counseling psychologists, school psychologists, and psychologists (all other) are based on national data, not school-specific information. Conditions in your area may vary. Data accessed August 2023.
<!- mfunc search_btn -> <!- /mfunc search_btn ->
Psychologist Salary in Kentucky
| Location | 10% | 25% | Median | 75% | 90% |
| --- | --- | --- | --- | --- | --- |
| United States | $44,500 | $76,730 | $105,780 | $119,460 | $133,470 |
| Kentucky | $50,830 | $84,410 | $102,630 | $112,530 | $118,610 |
| Lexington-Fayette, KY | $24,580 | $56,580 | $82,660 | $93,660 | $104,680 |
Table data taken from 2020 BLS (http://www.bls.gov/oes/current/oes193039.htm)
Featured Kentucky Schools with Psychology Degree Programs
<!- mfunc feat_school -><!- /mfunc feat_school ->