Psychology Degrees, Schools, and Careers in Delaware
<!- mfunc search_box_body ->
<!- /mfunc search_box_body ->
<!- mfunc feat_school ->
Featured Programs:
Sponsored School(s)
<!- /mfunc feat_school ->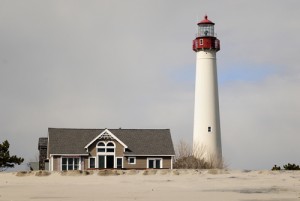 Delaware -- thanks in large part due to its size -- will never be mistaken for a bastion of higher education. In fact, apart from maybe Alaska, there aren't any states in the country with fewer post-secondary degree-granting institutions than Delaware, which has less than 15 according to Delaware Department of Education which is less than one-ninth of the national average of 90. Also, the state of Delaware had less than 60,000 students enrolled in institutions of higher education in the fall of 2014 according to the National Student Clearinghouse Research Center. But number of schools and is not an indicator of quality of education, and so students strongly considering earning a psychology degree in Delaware shouldn't be turned off by scarcity of options.
Psychology may be among the most popular undergraduate field of study in the country, but only a small percentage of the students who earn an undergraduate degree in psychology actually go on to a career in the psychology industry. One of the reasons that is true is because Delaware, like every other state in the country, requires that its licensed psychologists have at least a doctoral degree in the subject. One glance at Delaware's psychology licensure requirements and you will see that the First State is no easier than any other when it comes to applying for licensure. Students who want to qualify for psychology licenses in the state of Delaware should prepare for a lot of schooling and plenty of on-the-job experience under the supervision of a licensed psychologist. This is why the APA reports that an estimated 25 percent of baccalaureate recipients in psychology go on to study psychology at the graduate level with four to six percent of that 25 percent studying for a doctoral degree and 20 to 22 percent studying for a master's degree.
<!- mfunc search_btn -> <!- /mfunc search_btn ->
The good news is that no matter what level of psychology degree you wish to pursue, there is a university or college in Delaware that offers degrees at that level. The bad news is that of the degree-granting institutions in Delaware, only four of them offer psychology degrees and only one of them, the University of Delaware, offers PhD options to its students. The state's flagship school, the University of Delaware has a number of prestigious and highly touted psychology degree programs including multiple PhD programs, a master's degree program in school psychology, and a handful of bachelor's degrees in subjects like psychology education and cognitive psychology.  The degree program is so popular that psychology is actually the fifth-most common major for undergraduates at the University. Wilmington University is the only other state-specific university that offers graduate-level degrees in psychology and technically, their master's degree programs in community counseling and school counseling aren't exactly psychology degrees in the truest sense of the word although there is plenty of psychology coursework involved. The other two state-specific schools that offer psychology degrees are Delaware State University and Wesley College, both of which keep it simple and offer one program, with Delaware State offering a bachelor's of science in psychology and Wesley allowing students to major in psychology. If you are still determined to study psychology in Delaware and have researched all four of the aforementioned schools without finding a program that fits your interests, your best bet is to consider distance learning at any number of the national online psychology education providers that serve students in Delaware with a variety of options.
Online Psychology Schools in Delaware
Considering the scarcity of schools offering psychology degrees in Delaware, it should come as not much of a surprise to learn that none of the four state-specific schools in Delaware that offer psychology degrees have begun to offer fully online psychology degrees, at least not yet. But that doesn't mean that students in Delaware are without online psychology degree options, it just means they will have to turn their attention and their research towards some of the many national online psychology education providers that work with students from or in Delaware and what these providers may lack in longevity and pedigree, they make up for with unmatched variety of psychology specialty degrees of all levels. The other thing is that universities like Wilmington University and the University of Delaware do offer online courses in psychology and officials in the state say that enrollment in online higher education classes in Delaware has grown 84 percent in the past four years.
For those who aren't sure whether the psychology path is what they want to take, there are schools like Liberty University that offer fully online associate's degrees in psychology. If you are slightly more invested in psychology and want to give the field an honest shot, then you might want to consider schools like the University of Phoenix, Post University, or Baker College Online, which offer multiple bachelor's degrees in a variety of different sub-fields of psychology. There are even fully online doctoral degrees in psychology available at schools such as Walden University, Capella University, and Grand Canyon University and those degrees can be in fields that range from community psychology to clinical psychology with plenty in between as well. These are only some of the schools available, so students should do their own research to ensure they don't miss out on opportunities that fit their needs and skill-sets.
Career Opportunities for Psychologists in Delaware
Those who assumed that Delaware's relatively small population would result in an equally small population of professional psychologists might be surprised to know that the state has an active professional psychologist community that offers plenty of opportunities for networking and yes, even employment as well. According to the Bureau of Labor Statistics, in May of 2022, Delaware had at least 480 psychologists employed in the state and those psychologists earned an annual mean wage of $80,230, a very appealing salary for those who know that the cost of living in Delaware is relatively cheap.
Employment growth for psychologists in Delaware will be relatively small as well over the next five years. O*NET reports that from 2020 to 2030, the number of professional clinical, school, and counseling psychologists working in Delaware will increase by 10%, which is equivalent to about 60 new professional psychologists in Delaware, they also estimated there would be about 50 job openings per year over the same period of time.
2022 US Bureau of Labor Statistics and O*NET (a website sponsored by the US Department of Labor) job market trends and salary figures for clinical and counseling psychologists, school psychologists, and psychologists (all other) are based on national data, not school-specific information. Conditions in your area may vary. Data accessed August 2023.
<!- mfunc search_btn -> <!- /mfunc search_btn ->
Psychologist Salary in Delaware
| Location | 10% | 25% | Median | 75% | 90% |
| --- | --- | --- | --- | --- | --- |
| United States | $44,500 | $76,730 | $105,780 | $119,460 | $133,470 |
| Delaware | - | - | - | - | - |
| Wilmington, DE-MD-NJ Metropolitan Division | $74,140 | $91,110 | $99,910 | $105,780 | $114,620 |
Table data taken from 2020 BLS (http://www.bls.gov/oes/current/oes193039.htm)
Featured Delaware Schools with Psychology Degree Programs
<!- mfunc feat_school -><!- /mfunc feat_school ->