Psychology Degrees, Schools, and Careers in North Carolina
<!- mfunc search_box_body ->
<!- /mfunc search_box_body ->
<!- mfunc feat_school ->
Featured Programs:
Sponsored School(s)
<!- /mfunc feat_school ->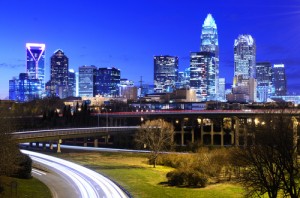 If you didn't know that North Carolina boasts one of the more expansive and diverse postsecondary education landscapes in the country then you haven't been doing your homework. According to the John W. Pope Center for Higher Education, there were more than 200,000 students enrolled in undergraduate and graduate degree programs in North Carolina. Many of these students are enrolled in psychology degree programs to offer to students and the degree has become one of the most popular in the state. During the 2009-2010 school year, the last year IPEDS kept this data, North Carolina granted 28,800 bachelor's degrees in psychology, as well as almost 185 master's degrees in the discipline.
There are several different options for students who want to pursue a degree and career in psychology in North Carolina and luckily the College Foundation of North Carolina has a handy program finder tool. The common options are an associate's degree, a bachelor's degree, a master's degree, and of course a doctoral degree. There are also a wide variety if specialties and psychological subfields such as clinical psychology, applied psychology, and school psychology to choose from in North Carolina. The associate's degree is the quickest one to get as it will usually only take two years to earn, but it also doesn't really put you that much closer towards a career in the field of psychology. It is mainly a good way for students to find out if they are truly interested in the subject and gather a strong foundation of knowledge in the subject.
A bachelor's degree in psychology is by far the most popular psychology degree among students but even that degree doesn't open as many jobs in the psychology industry as one might expect. In 2008, the American Psychological Association found that only 5 percent of graduates with bachelor's degrees in psychology were working in the field of psychology and most of that five percent is working in education, research, or as a psychologist assistant. That isn't to say that those psychology careers aren't important because they are, but a bachelor's degree in psychology only offers up limited opportunities.
Most psychologists are responsible for serious treatment, care, and diagnoses of mental illnesses and the people who have them, so most states take their psychologist requirements very seriously and North Carolina is no exception. North Carolina psychologist licensure requirements ensure that in order to qualify to become a psychologist in the state, candidates need a doctoral or professional degree in psychology and proof of extensive on-the-job training under the supervision of another licensed psychologist. This is likely one of the major reasons why the American Psychological Association estimates that 25 percent of students who earn a bachelor's degree in psychology go on to study psychology at the graduate level with four to six percent entering a doctorate program and 20 to 22 percent entering a master's degree program. It is also probably why the APA found that 72 percent of psychologists who finished their doctorates in 2009 were able to get their first choice when it came time to find a job and almost all found work in the field if they were looking for it.
In the state of North Carolina, there are an incredible 50 different schools of all shapes and sizes and reputations that offer some form of a psychology degree program. The University of North Carolina – Chapel Hill boasts one of the best psychology departments in the entire country and other big state schools such as University of North Carolina – Greensboro and University of North Carolina – Wilmington aren't very far behind. Don't forget about one of the best private schools in the country, Wake Forest, which offers a variety of programs. But North Carolina is also filled with much smaller but still excellent colleges tucked away in rural parts of the state. Programs at Campbell University, Davidson University, East Carolina University and Elon University are all well-regarded by employers and educators across the country and we are still only really scratching the surface of how many different options are available to interested students.
Charlotte Psychology Degrees, Schools, and Careers
Charlotte is nearly double the size of every other city in the state of North Carolina so it goes without saying that it offers the most opportunities to get a psychology degree from an accredited university and that it has a large population of professional psychologists. The city's largest school is University of North Carolina – Charlotte which offers undergraduate and graduate psychology degrees at state school prices. Nearby schools like Davidson College, Winthrop University and Gardner-Webb all offer prestigious psychology degree programs. Also, Queens College of Charlotte is a lesser known institution that serves plenty of students interested in psychology in Charlotte.
Charlotte is also home to a considerable number of psychology professionals. According to the United States Bureau of Labor Statistics, there were at least 790 psychologists employed in the Charlotte metropolitan area as of May 2022. The annual average salaries for these psychology professionals was between $70,580 and $97,560 and could be more depending on the employer and the type of psychologist in question.
Read up on some of the top psychology professors in Charlotte below.
<!- mfunc search_btn -> <!- /mfunc search_btn ->
Raleigh, Durham Psychology Degrees, Schools, and Careers
Raleigh and Durham are actually two different cities that are separated by just thirty miles, but given the sheer volume of schools in the area it seemed best to group them together. They don't call this area the Research Triangle for nothing as there are nearly a dozen universities between the two neighboring cities, including some of the best schools in the country. Duke University is one of the most well-respected institutions in the country and boasts numerous nationally ranked psychology degree programs. North Carolina State is a well-regarded research institution with a number of different psychology degree programs, and schools like Meredith College, Peace College, Shaw University, North Carolina Central University all offer a variety of graduate and undergraduate psychology degree programs.
Raleigh and Durham are home to a considerable number of psychology professionals. According to the United States Bureau of Labor Statistics, there were 380 psychologists employed in the Durham area as of May 2022 and there were at least another 530 employed in the Raleigh area during that same time. The range of annual average salaries for these psychology professionals was between $70,580 and $109,290 depending on the specialty of the psychologist and whether the psychologist is in Raleigh or Durham.
Online Psychology Degrees & Schools in North Carolina
It is slightly disappointing to learn that despite all of those wonderful online psychology degree options offered at universities and colleges throughout North Carolina, just two of the state's fifty schools with psychology degree programs offer online psychology degrees as well. Fayetteville State University offers an online Bachelor of Science in Psychology and a Master of Arts in Psychology as well. East Carolina University also offers an online Master of Arts and that is the extent of state-specific online degree options offered at North Carolina institutions. Of course there are also a number of national online psychology degree providers worth checking out as well.
Schools like the University of Phoenix, Post University Online, Baker College Online and Grand Canyon University offer a variety of online psychology degrees in different subjects, as do schools like Walden University, Capella University, and the Adler School of Professional Psychology. These are not the only schools that are available, and it would be beneficial to consider all of your options if you are looking to obtain an online psychology degree.
Career Opportunities for Psychologists in North Carolina
There are quite a few options for employment in the state of North Carolina. According to the Bureau of Labor Services, as of May 2022, there were at least 3,500 professional psychologists employed throughout the state. These psychologists made an annual average salary of between $64,060 and $93,970 depending on the specialty of the psychologist. Clinical, school, and counseling psychology in particular is one of the fastest growing field categories in most states throughout the country, and North Carolina is no exception.
Employment for clinical, counseling, and school psychologists in North Carolina is expected to grow by 10% through 2030, which is equivalent to roughly 300 new psychologists in the state. Each year, O*NET, a website sponsored by the US Department of Labor, expects there to be about 230 new job openings for these positions.
2022 US Bureau of Labor Statistics and O*NET (a website sponsored by the US Department of Labor) job market trends and salary figures for clinical and counseling psychologists, industrial-organizational psychologists, school psychologists, and psychologists (all other) are based on national data, not school-specific information. Conditions in your area may vary. Data accessed August 2023.
Psychologist Salary in North Carolina
| Location | 10% | 25% | Median | 75% | 90% |
| --- | --- | --- | --- | --- | --- |
| United States | $44,500 | $76,730 | $105,780 | $119,460 | $133,470 |
| North Carolina | $47,760 | $77,710 | $104,280 | $113,760 | $120,090 |
| Durham-Chapel Hill, NC | $24,710 | $79,860 | $90,850 | $99,350 | $109,380 |
Table data taken from 2020 BLS (http://www.bls.gov/oes/current/oes193039.htm)
Featured North Carolina Schools with Psychology Degree Programs
<!- mfunc feat_school -><!- /mfunc feat_school ->
Must Take Psychology Professors in Charlotte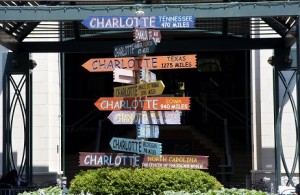 Psychology and psychologists don't usually get famous. There are plenty of people in the industry who are well-known within the industry for their research and their contributions to the field, but the general public probably couldn't name a psychologist if you paid them to. Yet psychology is still one of the most popular degree tracks in the country and there are more than 100,000 students enrolled in psychology programs across the country at any given time. The only folks who get less recognition than psychologists are actually psychology professors. They get very little credit outside of their university for the work they do educating the next generation of psychologists. We picked out a small handful of psychology professors in Charlotte who deserve, at the very least, to receive a public pat on the back for not only their research contributions to the schools but also for their real-life contributions to their students.
<!- mfunc search_btn -> <!- /mfunc search_btn ->
Mark Smith, Psychology Professor, Davidson College
It is not always easy to earn the respect and admiration of your students while also having them constantly complain about the difficulty of his tests and the work required to succeed in his class. But for some teachers, that duality is something to strive for. Dr. Smith has been a member of the psychology faculty at Davidson College since 1998 and while most of his students consider him one the most enthusiastic, energetic and genuine professors they have had. They also grumble about how much work they have to do in his class and how much they have to study for his tests. But, they also admit that his demands help make them better psychology students and his attention to detail especially helps students hoping to write compelling thesis's. As a researcher, Dr. Smith focuses on the behavioral effects of opioids like cocaine and how the variables in these drugs contribute to different reactions from students. His research is backed by the National Institute on Drug Abuse and it has been published dozens of times across the industry. As if he didn't have enough on his plate he also teaches five classes ranging in topics from General Psychology to Clinical Psychopharmacology.
James P. Morgan, Ph.D., Psychology Professor, Gardner-Webb University

Dr. Morgan has all the necessary characteristics that make an excellent professor. He is knowledgeable, having earned a Bachelor's degree from the University of Kentucky as well as a Master's degree and PhD from Auburn University. He is experienced, having spent decades working as a clinical psychologist. And most importantly, he has the passion for teaching and for helping students, assertions that are backed up by the universally gushing reviews he receives from his current and former students. Everything from "amazing" and "wonderful" to "best teacher I've ever had" and "kind-hearted and caring" are compliments that Morgan has received for not only his willingness to help his students, but also his tough love approach to their learning and his cheery personality. With those kinds of reviews, it is no wonder he teaches nine different classes at Gardner-Webb including classes like General Psychology and the Psychology of Religion. The true professorial triple threat, it wasn't difficult to include Morgan on this list and Gardner-Webb would probably agree with us.
"I love what the late 19th century historian, Henry Adams, said about teaching: 'A teacher affects eternity; he can never tell where his influence stops.' What I love most about teaching are the relationships I develop with students and the opportunity to introduce students to psychology and its many applications. Psychology courses provide the opportunity to explore the fundamental question, 'What does it mean to be human?'  The pursuit of that question can lead to a deeper understanding and appreciation of ourselves and our relationships. " - James P. Morgan, Ph.D.
Stephanie Sabbagh, Psychology Professor, Central Piedmont Community College
With campuses spread across Mecklenburg County, Central Piedmont Community College (CPCC) is one of the most popular higher education choices in the Charlotte area and faculty member like Sabbagh are a big reason why. A Tar Heel in both education and residence, Sabbagh earned her Bachelor's degree in Psychology at UNC Chapel Hill before getting her Master's in Psychology less than 200 miles away at Appalachian State University. She started her professional career as a school psychologist and before becoming a part-time instructor and then a full-time instructor at CPCC. Judging by the feedback from her current and former students, academia suits her well. You won't be sleep-walking through her class because she expects attention and participation. But students also say her high expectations are merely a product of her genuine desire to see her students succeed. It's not everyday you hear a bunch of college students raving about study guides, so apparently Sabbagh is doing something right.
Jeanette M. Bennett, PhD, Psychology Professor, UNC-Charlotte

A personable and witty professor who, according to her students, is passionate about psychology and gives great feedback on assignments, Bennett was a shoo-in for this list despite only joining the faculty at UNCC in 2012. Bennett graduated with a Bachelor's degree from Gannon University in the early 2000s before moving on to Penn State for a Master's degree and PhD in Biobehavioral Health. After those degrees, Bennett completed her postdoctoral work at Ohio State and then joined the faculty at UNC Charlotte. She has wasted no time making her mark in Charlotte as she is not only an Assistant Professor of Psychology but also a member of the Honors Faculty and the Director of the StressWAVES Biobehavioral Research Lab at the University. At the lab her research focuses on everything from biobehavioral effects of stress to sex differences in stress and health. Where she truly shines is in the classroom where students love her energy and her innate ability to make complicated subjects easy to understand. She also constantly makes herself available for extra credit opportunities and review sessions.
"Educating the next generation of leaders and scientists has always been one of my passions. My classroom provides an environment that is open to questions and a safe place to process new ideas.  To me, an ideal course is one that students will find intellectually stimulating, yet meaningful and practical regarding their career goals and managing their own health and well-being. Thus, through education I empower my students who can impact the world, as leaders they may implement positive policy changes or examine research questions along the blurred boundaries of different disciplines and as consumers they could force change with their educated decision making." - Jeanette M. Bennett, PhD
Jay Wilder, Psychology Professor, Wingate University
A born and raised Southern boy, Dr. Jay Wilder is not just a psychology geek but he is also a universally loved professor who gets high marks from his students for being friendly, funny and helpful. Wilder always knew he wanted to study psychology and started his career arc as an undergraduate student at Emory University in Atlanta. After getting a PhD in child and family clinical psychology from Syracuse University, Wilder spent years teaching and working as a counselor. Eventually Wilder settled at Wingate, a place he calls "THE fit" for him and has been making a big impact on his students and the university ever since. Many of his former students credit him for making them better students and better workers and his desire to see his students succeed endears him to those who take his class. He also happens to be an entertaining lecturer who tries very hard to help students understand the material not only by simplifying lectures but also by patiently offering his assistance for any issues students may have.
Sheila Brownlow, Psychology Professor, Catawba College


At a small college like Catawba, Dr. Sheila Brownlow is something of an institution. Not only is she the Psychology Department Chair, but she is also the Director of the First-Year Seminar program at the school and has been a professor at Catawba since joining the faculty in 1990. She received her B.A. from the University of Massachusetts-Boston and her PhD from Brandeis University and her research focuses on implicit biases, mediators in sex differences in spatial skills, and implicit egotism. She is an accomplished author whose work has been published in many industry-leading journals and she is also a well-traveled presenter. In the classroom, students appreciate that she expects a lot from them and her no-nonsense attitude can turn some folks off in the beginning. But once they understand how knowledgeable she is and that she truly wants her students to succeed, they said they had a lot more respect and understanding for her ability. Someone with that many responsibilities who still takes the time to make sure her students succeed deserves to be on this list without a doubt.
"Majoring in psychology enables students to develop skills and values that are beneficial to them as employees, life-long learners, and informed citizens.  They have quantitative and qualitative literacy and they can use and understand numbers and information to reason critically, integrate information, and discover solutions.  Their research and measurement skills are excellent, and their work in their major typically makes them detail-oriented and able to follow through with large projects that require technical abilities, writing skills, and oral communications.  Of course, psychology majors also come to understand how people communicate and how our environment influences our behavior.  So, psychology majors become skeptical consumers of information, sensitive to the needs and backgrounds of members of their communities, and rigorous science-minded persons who understand people:  a great combination in any professional school, graduate school, or workplace!" - Dr. Sheila Brownlow
Cherie Clark, Psychology Professor, Queens University of Charlotte
Dr. Clark wears multiple hats at Queens University and it is a tribute to her ability as an educator and a researcher that she is able to handle all her responsibilities with aplomb and still make time to leave a lasting impression on her students. Clark has a Bachelor's degree in Psychology from Indiana University of Pennsylvania, she has a Master's degree in Experimental Psychology from Florida Atlantic University and she has a PhD in Life Span Developmental Psychology from Florida International University. Before joining the faculty at Queens College she spent a lot of time as a researcher for everything from the Psychology Department at FIU to the Stein Gerontological Institute in Miami. Since arriving at Queens, Clark has become a household name, winning the Fuqua Distinguished Educator award three times, being named the Charles A. Dana Professor of Psychology, and taking on the role of faculty president. She is also well-liked by her students thanks to her kindness and knowledge of the subject. Former students consider her one of the main inspirations for them pursuing a career in psychology and almost everyone said she is one of the nicest and most helpful teachers they have ever had.
Nathalie Cote, Psychology Professor, Belmont Abbey College
Just reading the list of responsibilities that Dr. Cote maintains not only at Belmont Abbey but also in the psychology industry can be exhausting. She has been a professor at Belmont Abbey for nearly 20 years, but during that time she was also an advanced placement exam reader for 11 years, and she is still an Executive Board Member for the Association for Heads of Department of Psychology. To top it all offer, she has been the Department Chair at Belmont Abbey since 2005. Needless to say, her credentials as an educator and administrator are pretty bulletproof. But her students also say she is an excellent teacher who is a tough but fair grader and is always willing to help students understand the material better. Her knowledge and no-nonsense attitude can intimidate some students but they say she makes the material easily digestible and interesting and the depth of her classes really help students get a grasp on the material. There is no question that Dr. Cote takes her many responsibilities serious and we bet that if you asked Belmont Abbey, they would probably tell us that is why they love having her around.
Susan Wilkie, Psychology Professor, Pfeiffer University
To say that Susan Wilkie is an essential part of the Department of Psychology at Pfeiffer University isn't even a matter of opinion. She isn't just a psychology professor, she is responsible for writing and developing the curriculum for the school's new Marriage and Family Therapy program and is also responsible for helping develop the Therapy and Training Clinic. She helped the program get accredited and was just recently honored with the Starnes Award for Outstanding Achievement. Her education credentials are also pretty impressive considering she has three degrees including a Master's degree and PhD from the University of New Orleans in School Counseling and Counselor Education respectively. Her students call her a fascinating speaker who doesn't have trouble captivating an audience of students. They also appreciated her passion for the class, the students and the program she helped develop. More than one of her students called her a "first-class teacher and lady" and others called her an inspiration to them and their career in psychology. Those comments alone would land her on this list but it helps that her resume is unassailable.
Jay Dill, Psychology Professor, Lenoir-Rhyne University


Dr. Dill earned a Bachelor's degree in psychology from the University of Alabama at Birmingham and then earned a Master's degree and PhD in social psychology from the University of Missouri-Columbia. He teaches classes such as introductory psychology, research methods, social psychology and cognitive neuroscience and consciousness studies. He is also an impressive researcher and author who has published articles in the areas of aggression, social inference and motivation and emotion. He is respected by his students although many readily admit that they think his classes are overly difficult. They do admit that while the coursework can be overwhelming, Dill is also patient when it comes to helping and tries to make himself available as much as possible for study hours and extra help. What impressed us the most however is that some students said he was readily available to help students even after they graduated, which is the sign of someone who is truly invested in the education and success of his pupils. That sounds like a good teacher to us.
"When your parents are philosophy and physiology, you inherit concepts as essential to our existence as consciousness, the self and free will and can approach them from a neuroscientific perspective, a process that challenges some deeply held notions.  It's satisfying to help students understand what we have learned from psychology, but it's downright intriguing when you help them to become, as expressed by Earl C. Kelley, "confused on a higher level, and about more important things." - Dr. Jay Dill
<!- mfunc search_btn -> <!- /mfunc search_btn ->