Psychology Degrees, Schools, and Careers in Wisconsin
<!- mfunc search_box_body ->
<!- /mfunc search_box_body ->
<!- mfunc feat_school ->
Featured Programs:
Sponsored School(s)
<!- /mfunc feat_school ->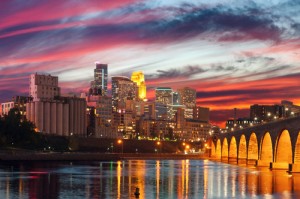 It is fairly common knowledge that Wisconsin has a lot to offer in the way of post-secondary education. According to the University of Wisconsin System, approximately 180,000 students were enrolled in public institutions of higher education across the state and the system granted more than 36,000 degrees per year. It should be mentioned that those numbers only include students enrolled in public institutions, the state also has 57 private non-profit and for-profit institutions and those students and their interests haven't been recorded, so it's a safe bet that Wisconsin's system of higher education is larger than the stated numbers. Psychology, as it is in every state in the country, is a very popular degree choice in Wisconsin. In fact, during the 2009-2010 school year, which is the last year that the National Center for Education Statistics kept data on degrees granted by subject, the state of Wisconsin gave rise to nearly 1,600 new graduates with bachelor's degrees in psychology, as well as almost 300 with master's degrees in the discipline.
There are several different options for students who want to pursue a degree in psychology in Wisconsin. There is the associate's degree, the bachelor's degree, there is the master's degree, and then there is the PhD. There are also specialties within the field and variety of psychology sub-fields that usually offer all of those types of degrees as well. The associate's degree is the easiest degree to obtain as it can take as little as two years to complete and only covers the basic principles of the subject. However, it isn't a very popular degree option specifically because it opens up very few career doors in the field of psychology. The field of psychology is competitive and it is designed to ensure that only the most qualified individuals are working in the field, which usually doesn't include associate's degree recipients.
A bachelor's degree in psychology will usually only take four years to complete and is by far the most popular psychology degree among students. But even a bachelor's degree recipient will have a hard time finding working in the field of psychology. It is a great stepping stone to graduate work in the subject and it may qualify a student to work in psychology education or research but it won't allow them to even apply for professional licensure in the field. Some of this might have to do with students moving into other fields where a degree in psychology is still appealing, but a lot of it stems from the fact that most psychologist positions involve serious treatment, care, and diagnoses of mental illnesses, meaning most employers are looking for folks with graduate degrees in the subject.
In fact, Wisconsin psychologist licensure requirements stipulate that in order to qualify to become a psychologist in the state, candidates need to have first obtained a doctoral or professional degree in psychology and completed extensive on-the-job training. This is the primary reason why the American Psychological Association estimates that 25 percent of students who earn a bachelor's degree in psychology go on to study psychology at the graduate level with four to six percent entering a doctorate program and 20 to 22 percent entering a master's degree program. The good news is that according to the University of Wisconsin System Fact Book, public institutions granted more than 1675 doctoral degrees in 2013-14 and it is safe to assume that roughly 2-5 percent of those degrees are in psychology or a related subject.
<!- mfunc search_btn -> <!- /mfunc search_btn ->
According to the U.S. Department of Labor, a degree in an Applied Psychology field will open the most doors for graduates. With a degree in an applied psychology area, graduates have many options. They can choose to work in their area of interest, or to become professors in their area of specialty. Fields such as forensic psychology and industrial-organizational psychology are the ones that are expected to have great job availability in the coming decade. Though students should study what interests them, this type of degree will allow for the most career options.
In the state of Wisconsin, there are many great schools where students can pursue a degree in psychology, 33 of them to be exact, and not all of them are found in the state's largest city of Milwaukee or in the state capitol of Madison. Many of the best ones are part of the University of Wisconsin system. The University of Wisconsin – Oshkosh, the University of Wisconsin – Green Bay, the University of Wisconsin – Eau Claire, and the University of Wisconsin – River Falls are just four of many state universities that offer a litany of psychology degrees in different subjects and at different levels. If you are looking for something smaller, Lawrence University and Carroll University and Ripon College all offer noteworthy bachelor's degree programs in psychology, as do small colleges like Carthage College, Silver Lake College, and Saint Norbert College.
Madison Psychology Degrees, Schools, and Careers
Madison is the capital of Wisconsin, and it is a wonderful place for anyone who is interested in studying psychology. There are a notably high proportion of students in this city within the population. There are three accredited psychology programs in the city of Madison and they Edgewood College, University of Phoenix – Madison Campus, and the University of Wisconsin – Madison. In terms of student population, University of Wisconsin – Madison is the largest psychology school in the state of Wisconsin. The school produces between 200-300 graduates with psychology degrees each year, which can sometimes equal up to 15 percent of such graduates in the state for that year.
Madison is home to a considerable number of psychology professionals. According to the United States Bureau of Labor Statistics, there were 420 psychologists employed in the Madison area as of May 2014. The annual mean salary for these psychology professionals was $71,100, which is significantly higher than that for the average city in the United States. Madison, Wisconsin has a lot to offer to anyone who is interested in psychology, whether you are thinking in terms of educational or occupational opportunities.
Milwaukee Psychology Degrees, Schools, and Careers
Milwaukee is the state's largest city in terms of population and its postsecondary education options in psychology vastly outnumber the options available in other cities, including the capitol of Madison. There are seven colleges and universities in Wisconsin that offer psychology degrees. The biggest and most well-known universities are Marquette University, which boasts a number of excellent psychology degree programs at every level, and the University of Wisconsin – Milwaukee. The smaller schools include Alverno College, Cardinal Stritch University, and Mount Mary College. If you are looking for something more focused, you should also consider the Wisconsin School of Professional Psychology.
Milwaukee also has nearly twice as many professional psychologists that Madison has working in its metropolitan area. The BLS estimates that there were at least 730 professional psychologists working in the Milwaukee metropolitan area as of May 2014, and those psychologists made an annual mean wage of at least $82,470 depending on the specialty of the psychologist.
Online Psychology Schools & Degrees in Wisconsin
Although there are 33 schools in Wisconsin that offer programs in psychology, it is a fairly small proportion of these institutions that offer these programs online. Only three of schools offer online degree programs in psychology or a psychology-related field. Ottawa University offers an online Bachelor of Arts in Psychology, and the University of Wisconsin – Milwaukee offers a psychology major online. University of Wisconsin – Stout offers a Master of Science in Vocational Rehabilitation, with a focus on Rehabilitation Counseling. As you can see, there is a fairly limited selection even among the schools that offer online options.
However, though there are not a whole lot of options as far as schools that offer online degrees primarily to Wisconsin students, there are many options as far as schools that are open to anyone in the nation, such as Post University Online and Grand Canyon University. Also popular are Walden University, Capella University, and the Adler School of Professional Psychology. Many of these schools offer both undergraduate and graduate degrees in psychology that can be obtained online. These are not the only schools that are available, and it would be beneficial to consider all of your options if you are looking to obtain an online psychology degree.
Career Opportunities for Psychologists in Wisconsin
There are quite a few options for employment in the state of Wisconsin. According to the Bureau of Labor Services, as of May 2014, there was a minimum of 2,420 professional psychologists employed throughout the state of Wisconsin. These psychologists made an average annual salary of between $72,430 and $98,910, which is well above the national average. Clinical, school, and counseling psychology in particular is one of the fastest growing field categories in most states throughout the country, and Wisconsin is no exception.
Though there are many psychologists currently employed in the state of Wisconsin, it is one of the states that are expected to have a lower than average growth in jobs for these professionals between 2010 and 2020. For clinical, school, and counseling psychologists, there is 22 percent of growth expected throughout the United States, but only 9.6 percent of growth expected in Wisconsin. However, this low percentage may be misleading when taken out of context. Since there is a relatively large number of psychologists currently employed in the state of Wisconsin, the 9.6 percent of projected growth in the state amounts to 340 new psychologists in the state by 2020. Overall, Wisconsin is a great state to consider as a residence if you want to develop a thriving career in the field of psychology.
<!- mfunc search_btn -> <!- /mfunc search_btn ->
Psychologist Salary in Wisconsin
| Location | 10% | 25% | Median | 75% | 90% |
| --- | --- | --- | --- | --- | --- |
| United States | $44,500 | $76,730 | $105,780 | $119,460 | $133,470 |
| Wisconsin | $46,100 | $59,300 | $95,180 | $111,040 | $123,720 |
Table data taken from 2020 BLS (http://www.bls.gov/oes/current/oes193039.htm)
Featured Wisconsin Schools with Psychology Degree Programs
<!- mfunc feat_school ->
Featured Programs:
Sponsored School(s)
<!- /mfunc feat_school ->