Psychology Degrees, Schools, and Careers in Alaska
<!- mfunc search_box_body ->
<!- /mfunc search_box_body ->
<!- mfunc feat_school ->
Featured Programs:
Sponsored School(s)
<!- /mfunc feat_school ->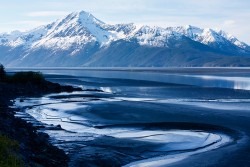 It should come as a surprise to exactly no one that when looked at through a national lens, the post-secondary education options in Alaska are few and far between. In fact, Alaska might have the least college and university variety of any state in the entire country as the Integrated Postsecondary Education Data System reports that Alaska has just seven degree-granting institutions within its borders and barely more than 30,000 students enrolled at universities in the state at the undergraduate and graduate level. Alaska's excuse is that it is one of the least populous states in the entire country and thus doesn't need a wide-ranging breadth of schools in order to adequately provide for interested students.
This means that no matter how few and far between the higher education options are in Alaska, students will have an excellent opportunity to pursue a prestigious and worthwhile degree. It may have just seven schools but degree options are available at every level, including in the field of psychology, where a few state-specific schools have reputable psychology degree programs that students can choose from. The state granted less than 2,000 Bachelor's degrees, Master's degrees and PhDs in 2012-13 and when the numbers are broken down further, they look even more paltry. The last time IPEDS estimated the number of psychology degrees granted in Alaska was 2009-10 and in that school year Alaska institutions granted only 115 bachelor's degrees in psychology and another 35 master's degrees in psychology. This shouldn't dissuade interested students from looking at psychology degrees, it just means that the programs are relatively small compared to similar offerings in other states.
But, before we get into the schooling options and before students start doing the in-depth research on the schools and programs they think would be the best fit for their psychology aspirations, students would be smart to do some independent thinking on what sort of psychology career path they inevitably wish to follow and what sort of program it will take to accomplish that goal. The reason is because Alaska is just like every other state in the sense that it doesn't mess around when it comes to making sure its professionally licensed psychologists are qualified for the job. Alaska psychology licensure requirements are pretty much on par with the rest of the nation and what that means is that the state legislature makes it very straightforward that applicants for licensure as a psychologist in the state must hold a doctorate degree from an academic institution whose program of graduate study for a doctorate degree in psychology meets the criteria established by the board. A bachelor's degree in psychology can qualify interested students for jobs as a psychologist assistant or in research, and it can help serve as a solid foundation for graduate work in psychology, but it doesn't always lead to a job in the industry. In fact, according to a white paper prepared by the State University System of Florida Board of Governors in 2011, fewer than 25 percent of students with bachelor's degrees in psychology work directly in the psychology industry after they graduate. Instead they get entry-level jobs in fields like career counseling, marketing, social work and rehabilitation. A bachelor's degree in psychology can be an excellent launching point if you want to become a licensed psychologist. The APA estimated that 25 percent of baccalaureate recipients in psychology go on to study psychology at the graduate level with four to six percent of that 25 percent studying for a doctoral degree and 20 to 22 percent studying for a master's degree.
<!- mfunc search_btn -> <!- /mfunc search_btn ->
Alaska has schools that offer all different types of degrees, although students won't have the luxury of choosing between 20 different doctoral degree programs. But the flip side of that is researching all of the programs that interest a student is now a feasible task. It is also something that we wanted to help with and so we decided to spotlight each of the schools that offer some sort of psychology-related education in Alaska and help students get started on choosing the best program for themselves. The two biggest names in postsecondary education in Alaska are, not coincidentally, the two biggest names in psychology education in Alaska as well. The University of Alaska-Fairbanks and the University of Alaska-Anchorage both offer everything from bachelor's degrees in psychology to doctoral degrees in community and cultural psychology with plenty in between as well and the programs are recognized across the country by scholars and psychologist employers alike. Also, the University of Alaska Southeast has a reputable Bachelor's degree program in psychology.
The only other state-specific school that offers psychology degrees is Alaska Pacific University in Anchorage which offers a bachelor's degree and a master's degree in counseling psychology and that is it. If students are still determined to study psychology in Alaska and have researched all three of the aforementioned schools without finding a program that fits their interests, their best bet is to consider distance learning at any number of the national online psychology education providers that serve students in Alaska with a variety of options.
Online Psychology Schools in Alaska
Unfortunately, the lack of options for psychology education on campus in Alaska translates to online learning in Alaska as well. While there is online learning in other subjects available at the collegiate level in Alaska, there aren't any state-specific schools in Alaska that offer fully online psychology degrees or psychology coursework. The University of Alaska Southeast does offer an online Bachelor's degree in Social Science that will likely help students interested in an advanced degree in psychology. This doesn't mean that Alaska students can't earn a fully online psychology degree however; it just means that in order to so, they will need to broaden their search and include some of the many national online psychology education providers that work with students from or in Alaska. What these providers may lack in reputation and pedigree, they make up for in breadth of options and variety.
If you are only interested in getting your feet wet in psychology, then you should probably consider an associate's degree in psychology, which is offered fully online by schools such as Liberty University. If you are looking for a bachelor's degree in psychology, then you might want to consider schools like the University of Phoenix, Post University, or Baker College Online, which offer more than one type of bachelor's degree in psychology. There are even fully online doctoral degrees in psychology available at schools such as Walden University, Capella University, and Grand Canyon University and can range in material from regular psychology to a more specialized form of psychology like school psychology. These are only some of the schools remember, so students are encouraged to do their own, more thorough research, to ensure they aren't missing out on opportunities that fit their needs and skill sets.
Career Opportunities for Psychologists in Alaska
Population obviously matters when it comes to employment and the size of an industry within a state, so it should go without saying that professional psychologists in Alaska aren't many and employment opportunities aren't numerous either. According to the U.S. Bureau of Labor Statistics, in May of 2022, the state of Alaska had at least 150 psychologists employed in the state and those psychologists earned an annual mean wage of $86,510 to $99,880 depending on specialty, which is quite lucrative when you consider Alaska is not a particularly expensive state to live in.
2022 US Bureau of Labor Statistics and O*NET (a website sponsored by the US Department of Labor) job market trends and salary figures for clinical and counseling psychologists, school psychologists, and psychologists (all other) are based on national data, not school-specific information. Conditions in your area may vary. Data accessed August 2023.
<!- mfunc search_btn -> <!- /mfunc search_btn ->
Psychologist Salary in Alaska
| Location | 10% | 25% | Median | 75% | 90% |
| --- | --- | --- | --- | --- | --- |
| United States | $44,500 | $76,730 | $105,780 | $119,460 | $133,470 |
| Alaska | $88,670 | $108,400 | $118,590 | $126,590 | $136,430 |
Table data taken from 2020 BLS (http://www.bls.gov/oes/current/oes193039.htm)
Featured Alaska Schools with Psychology Degree Programs
<!- mfunc feat_school -><!- /mfunc feat_school ->