Psychology Degrees, Schools, and Careers in Utah
<!- mfunc search_box_body ->
<!- /mfunc search_box_body ->
<!- mfunc feat_school ->
Featured Programs:
Sponsored School(s)
<!- /mfunc feat_school ->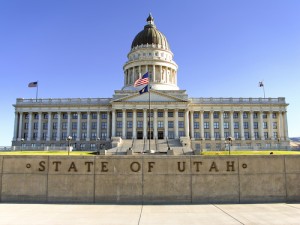 As far as college and university options go, there is no region of the country with less of these choices than the mountain region of the West Coast for obvious reasons. The geography of the area and inaccessibility to any of the coasts make states like Wyoming, Nevada, and Montana far less populous than coastal states such as California and Washington. But if there is one state in the region that is doing its best to buck that perception in higher education, it is Utah. According to data collected by the Utah System for Higher Education, there were more than 167,300 students enrolled in USHE institutions in the Fall of 2014 and that is only a small fraction of students enrolled in schools across the state. Also, the state's higher education landscape is changing thanks to growth in the number of students enrolled in higher education in Utah. According to a different set of USHE data, public and private institutions granted 42,126 degrees of all shapes and sizes in 2013-14, which is a nearly 10 percent increase from the 2009-10 school year. What is also exciting, especially for students interested in psychology, is that psychology degrees are among the most popular degrees at institutions in the state. In fact, bachelor's degree in psychology are among the five most popular bachelor's degrees for students at Utah institutions and from 2002 to 2012, more than 22,000 graduates of institutions in Utah entered the broad field of healthcare and social assistance, more than any other industry charted. These numbers show that psychology at Utah universities is not only alive and well, but it is also a popular choice among students.
The type of degree you get is especially important if you plan to enter the field of psychology in any capacity because the field has strict barriers to entry designed to make sure that only the most qualified candidates are actually charged with diagnosing, treating, and helping with the issues that other people encounter. Like all the other states in the country, Utah doesn't allow just anybody to walk around calling themselves a licensed psychologist. In fact, the psychology licensure requirements in Utah state that candidates for licensure must have obtained a doctoral or professional degree in the subject and must have completed extensive on-the-job training in addition to other requirements as well.
<!- mfunc search_btn -> <!- /mfunc search_btn ->
Doctoral degrees can take as long as eight years to earn and can be a real commitment for anybody thinking about following that path. But, at the same time, in order to become a licensed psychologist in Utah, the state legislation says that applicants have a doctoral degree in psychology that includes "specific core course work established by division rule under Section 58-1-203." The degree also needs to come from an institution of higher education whose doctoral program "met approval criteria established by division rule made in consultation with the board." For students who are interested in psychology but are still unsure of whether they want to become a psychologist, a bachelor's degree in the subject might be the best bet. Not only will it serve as a solid foundation for any graduate work in psychology you decide to do – the American Psychological Association reports that an estimated 25 percent of baccalaureate recipients in psychology go on to study psychology at the graduate level with four to six percent of that 25 percent studying for a doctoral degree and 20 to 22 percent studying for a master's degree – but it can help qualify you to work in psychology research and psychology education. Alas, most of the students who earn a bachelor's degree in psychology actually don't end up starting a career in the field.
Luckily for most students, deciding what type of psychology degree they want and what career field they want to enter doesn't need to be an immediate decision upon enrolling at a college. And when the time comes when you actually do have to decide, Utah has you covered, with every level of psychology degree available at a variety of different schools throughout the state. There are just 11 schools in Utah that offer psychology degree programs, and outside of Salt Lake City, which we will get to soon enough, the biggest name is Brigham Young University, which has a nationally ranked clinical psychology degree program and offers psychology degrees of every level in a number of different specialties. Utah State University in Logan is not far behind and offers psychology degrees at every level as well albeit with fewer specialty options than BYU. Utah Valley University, Weber State University, Southern Utah University, and Snow College are four schools whose highest level of offering is a bachelor's degree in psychology, and the College of Eastern Utah offers a pair of associate's degrees in psychology as well.
Salt Lake City Psychology Degrees, Schools, and Careers
The capital of the state and the most populous city in the state, Salt Lake City is something of a postsecondary education hub in Utah, including psychology education. The city has four schools that offer psychology degrees including the University of Utah, which boasts a nationally ranked clinical psychology degree program and offers psychology degrees at every level and in a number of different specialties. Westminster College is also located in Salt Lake City and the school offers a number of bachelor's degrees and master's degrees in psychology and psychology-related subjects. The University of Phoenix also maintains a campus in Salt Lake City where students can earn a master's or doctoral degree in psychology or psychology-related subjects. And last but not least, Salt Lake City Community College offers an associate's degree in psychology for those looking for just introductory psychology coursework.
As one can imagine, being the largest city in the state also makes Salt Lake City the place to be for aspiring psychologists looking to start their career in the field in Utah. According to the U.S. Bureau of Labor Statistics, as of May 2014, the Salt Lake City metropolitan area was home to at least 760 professional psychologists and those psychologists earned an annual average salary between $72,150 and $116,650 depending on specialty, which is no small sum especially in a relatively inexpensive state to live. This data shows that while other parts of Utah may offer opportunities, the best bet for aspiring psychologists looking for like-minded professionals and career-growth opportunities is to look in Salt Lake City and then branch out from there.
Online Psychology Schools & Degrees in Utah
Out of the 11 colleges and universities in Utah that offer psychology degree programs, only two offer fully online psychology degree programs as an alternative. This does not mean that students in Utah only have two schools to choose from when looking for online psychology degrees, because there is a raft of national online psychology education providers that enroll students from Utah and serve them with a wide variety of online psychology degrees at every level. The University of Phoenix, which has a campus in Salt Lake City, also offers a wide variety of online psychology degrees, including online doctoral degrees in psychology. And the other state-specific school that offers fully online psychology degrees is Utah State University, which offers a pair of online bachelor's degrees in psychology, a master's degree in psychology with a specialty in school counseling, and another master's degree in counseling as well. Also it ranks as one of the 15 best online degree providers in the country according to US News & World Report.
Then there are the national psychology education providers that students would be wise to consider as well. There are schools like Liberty University offering online associate's degrees in psychology, schools like Post University, Baker College Online, and University of Texas-Permian Basin offering multiple bachelor's degrees in a variety of different sub-fields of psychology, and even schools like Walden University, Capella University, and Grand Canyon University that offer fully online doctoral degrees in psychology. These are only some of the schools available, so students should do their own research to ensure they don't miss out on opportunities that fit their needs and skill-sets.
Career Opportunities for Psychologists in Utah
Salt Lake City may be the most likely place for aspiring psychologists in Utah to find employment opportunities, but the rest of the state isn't exactly a barren wasteland. The professional psychology community in Utah isn't what anyone would call expansive, but it is active, growing, and rich with opportunities to network with psychology professionals and perhaps even jump-start your career if you are fortunate. In May of 2022, the BLS estimated that Utah had at least 1,730 psychologists employed in the state and those psychologists earned an annual average wage of between $68,910 and $105,210 depending on who was employing the psychologist in question and what the specialty of the psychologist was.
Those numbers should be appealing to aspiring psychologists who were expecting underwhelming employment numbers from a state in the middle of the Rocky Mountains. But there is more good news on the way for aspiring psychologists in Utah. O*NET reports that employment of clinical, counseling, and school psychologists is expected to rise 24% from 2020 to 2030 which equals roughly 350 newly employed professional psychologists. They also estimated there would be about 140 job openings every year over the same period of time. Also, for students interested in psychology schools in Utah, it should be encouraging to know that, according to the most recent data from USHE and UDWS, the job placement rate for Master's degree holders hovers right around the appealing number of 67%.
2022 US Bureau of Labor Statistics and O*NET (a website sponsored by the US Department of Labor) job market trends and salary figures for clinical and counseling psychologists, school psychologists, and psychologists (all other) are based on national data, not school-specific information. Conditions in your area may vary. Data accessed August 2023.
<!- mfunc search_btn -> <!- /mfunc search_btn ->
Psychologist Salary in Utah
| Location | 10% | 25% | Median | 75% | 90% |
| --- | --- | --- | --- | --- | --- |
| United States | $44,500 | $76,730 | $105,780 | $119,460 | $133,470 |
| Utah | $35,640 | $76,730 | $103,390 | $114,110 | $118,620 |
Table data taken from 2020 BLS (http://www.bls.gov/oes/current/oes193039.htm)
Featured Utah Schools with Psychology Degree Programs
<!- mfunc feat_school ->
Featured Programs:
Sponsored School(s)
<!- /mfunc feat_school ->