Psychology Degrees, Schools, and Careers in Arizona
<!- mfunc search_box_body ->
<!- /mfunc search_box_body ->
<!- mfunc feat_school ->
Featured Programs:
Sponsored School(s)
<!- /mfunc feat_school ->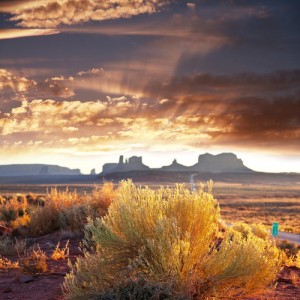 For students looking at psychology schools, Arizona is one of those states where first impressions can be deceiving. The state doesn't seem like it would be a stronghold for post-secondary education but in fact, the state is going through something of a higher education boom. There are currently more than 694,000 students enrolled full-time in a public institution in Arizona and between 2010 to 2013 the number of bachelor's degrees awarded by those schools rose 18 percent. These increases are primarily a result of increasing enrollment in Arizona's public universities as flagship institutions like the University of Arizona and Arizona State shed their party-school reputations and earn more respect for their academic offerings. Arizona is also one of the largest producers of psychology degree-holders in the country and hosts a very large and active professional psychology community. According to the most recent data from the National Center for Education Statistics, the state granted more than 66,000 bachelor's degrees, more than 30,500 master's degrees and almost 4,000 doctoral degrees in 2012-13. And considering that the last time IPEDS collected data on the number of psychology degrees granted in Arizona it showed that the state granted the 12th-most bachelor's degrees in the country in 2009-10 with 2,868 and they also granted the fourth-most master's degrees in the subject with 1,610, it is safe to say that those numbers have risen and that Arizona remains a leader in psychology education.
Every student has a unique idea of what they are looking for in a school, but with a subject with strict qualifications on upward mobility, they should really do the research to know exactly what kind of degree they want and what kind of psychology career they wish to pursue. If students are looking for base knowledge to help them become a psychologist assistant or research assistant, then getting a doctoral degree is overkill and they should just consider a bachelor's degree. But if they want to be a licensed psychologist in Arizona, the Arizona State Legislature makes it very clear that applicants must have a doctoral degree from an institution of higher education in clinical or counseling psychology, school or educational psychology or any other subject area in applied psychology acceptable to the board.
<!- mfunc search_btn -> <!- /mfunc search_btn ->
Arizona has psychology schools spread out across the state but to help narrow down some of your choices and perhaps take some of the researching burden off your shoulders, we wanted to specifically highlight psychology degree programs in and around the state's two biggest cities – Phoenix and Tucson. These won't be a comprehensive list of schools either, so aspiring students would be wise to do their own research and check out all the options before making such an important decision.
Phoenix Psychology Degrees, Schools, and Careers
A city of more than one million people, you better believe that Phoenix has not only an excellent selection of psychology schools to choose from, but it also has a large population of professional psychologists that students in the area will likely get to network with.  Just in the Phoenix-Mesa-Glendale Metropolitan area, the U.S. Bureau of Labor Statistics reported almost 1,500 professional psychologists employed in the area in May 2022 earning an average annual wage of between $80,300 and $101,370 depending on the specialty of the psychologist.
The strength of Phoenix's postsecondary education lies in the staggering number of community colleges that are headquartered in and around the city. Schools like Glendale Community College, Chandler-Gilbert Community College, and Paradise Valley Community College are just three of the two-year institutions that offer introductory and specialty psychology courses that serve as a solid foundation for your psychology education. The best place to earn a degree in clinical psychology nearby is at Arizona State's nationally ranked program in Tempe or a program at any number of the University of Phoenix's campuses scattered across the city.
Tucson Psychology Degrees, Schools, and Careers
Tucson has only half the population of Phoenix and while it may not be able to boast of superior range of choices, it does offer plenty of options to students interested in studying in the area and also has an active and vibrant community of professional psychologists for aspiring students to interact with. The BLS reported in May of 2022 that the Tucson Metropolitan area was home to at least 310 professional psychologists that earned an average annual wage of between $77,810 and $97,700. Those are good salaries, especially when you consider you don't pay property tax in Arizona.
The most obvious school to consider for psychology degree programs is the University of Arizona, which has a nationally ranked clinical psychology program and PhD program as well. There aren't many other non-profit four-year institutions in the area but Pima Community College is a two-year school that offers a variety of psychology classes and Carrington College is a for-profit institution that offers psychology classes as well.
Online Psychology Schools in Arizona
Arizona is no stranger to online education, especially considering how many national psychology education providers have taken up residence in the state. Some of the for-profit schools including the University of Phoenix, Grand Canyon University and Colorado Technical University Online offer different fully online psychology degrees at all levels and are only a small portion of the national online psychology schools in Arizona.
As for state-specific schools, Prescott College has a limited enrollment master's program in counseling psychology; Arizona State offers a fully online bachelor's degree in psychology, and the University of Northern Arizona and a select few community colleges offer online psychology courses. Schools may only offer online classes to enrolled students, so make sure to do your research on how to enroll and what to expect.
Without a doubt, the biggest online degree provider in the state is Arizona State. One of the first large state schools to embrace the idea of online degree programs, Arizona State has raced to the top of the online degree program pile and is generally considered one of the more popular and cost-effective online degree providers in the country. As if that wasn't enough, Arizona State's online bachelor's degree in psychology has the largest enrollment of all fully online degree programs offered through ASU Online. Make sure to check out what Arizona State has to offer.
As we mentioned above, there are plenty of other online psychology degree programs in Arizona to choose from. If students are looking for a more comprehensive selection or just trying to figure out more information on schools in their area, be sure to check out our featured online psychology school listings at the bottom of the page.
Career Opportunities for Psychologists in Arizona
If you look at statewide professional psychologist employment and salary data you will see that it does not paint a much different picture than the more localized data does. The BLS reported in May of 2022 that there were at least 1,900 professional psychologists employed across the state and that these psychologists earned an annual mean wage of between $78,830 and $100,650, numbers that aren't all that different from numbers out of Phoenix and Tucson, especially when it comes to salary ranges. Fortunately, employment in the industry seems to be exploding. O*NET projects that employment for clinical and counseling psychologists will increase by 29% between 2020 and 2030. In other words, over that ten year span the state expects to have about 730 new employed psychologists and also 730 job openings for aspiring young psychology graduates looking to start their career in the state.
2022 US Bureau of Labor Statistics and O*NET (a website sponsored by the US Department of Labor) job market trends and salary figures for clinical and counseling psychologists, school psychologists, and psychologists (all other) are based on national data, not school-specific information. Conditions in your area may vary. Data accessed July 2023.
<!- mfunc search_btn -> <!- /mfunc search_btn ->
Psychologist Salary in Arizona
| Location | 10% | 25% | Median | 75% | 90% |
| --- | --- | --- | --- | --- | --- |
| United States | $44,500 | $76,730 | $105,780 | $119,460 | $133,470 |
| Arizona | $47,570 | $81,550 | $103,970 | $116,100 | $122,880 |
| Phoenix-Mesa-Glendale, AZ | $26,970 | $87,340 | $95,790 | $104,240 | $109,950 |
| Tucson, AZ | $23,980 | $82,650 | $93,640 | $99,170 | $107,440 |
Table data taken from 2020 BLS (http://www.bls.gov/oes/current/oes193039.htm)
Featured Arizona Schools with Psychology Degree Programs
<!- mfunc feat_school -><!- /mfunc feat_school ->