Psychology Degrees, Schools, and Careers in Tennessee
<!- mfunc search_box_body ->
<!- /mfunc search_box_body ->
<!- mfunc feat_school ->
Featured Programs:
Sponsored School(s)
<!- /mfunc feat_school ->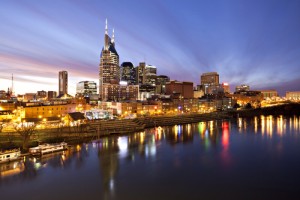 It might surprise those who are unfamiliar with the Southeastern region of the country to know that not only is Tennessee one of the 20 most populous states in the country but is also quite fertile education country as its vast postsecondary degree options shows. Tennessee is home to almost 110 degree-granting institutions, more than most other states in that part of the country and also more than the national average of 90. Fans of psychology and students interested in psychology degrees will also be happy to know that Tennessee is also one of the most prolific states in the country when it comes to producing psychology degree recipients. During the 2009-2010 school year, Tennessee granted 1,732 bachelor's degrees in psychology, as well as almost 410 master's degrees in the discipline.
The psychology degree options in Tennessee are no different than the options in other states. Universities within the state offer everything from an associate's degree in the subject to a doctoral degree in the subject, and plenty of universities offer a number of specialty psychology subjects and psychology degrees as well.
The associate's degree is easiest to get because it will only take two years to complete, but it's not a particularly popular degree amongst students and that is probably because the degree doesn't exactly help graduates land a high-paying job in the field of psychology. Unfortunately, a bachelor's degree is hardly much better. It is easily the most popular psychology degree among students, but the American Psychological Association found that only 64% of graduates with bachelor's degrees in psychology were working in the field of psychology and the majority of that five percent is working in education, research, or as a psychologist assistant.
<!- mfunc search_btn -> <!- /mfunc search_btn ->
Psychologists shoulder an immense amount of responsibility and considering they are often responsible for the mental and emotional health of their patients, people need to be able to trust that they are highly qualified to diagnose and treat serious issues that arise. This is why psychologist licensure requirements in Tennessee are so strict. Like so many other states, Tennessee requires that you have obtained a doctoral or professional degree and completed extensive on-the-job training before you can considering yourself qualified to apply for licensure as a psychologist. These strict and demanding requirements are likely why the American Psychological Association estimates that 25 percent of students who earn a bachelor's degree in psychology go on to study psychology at the graduate level with four to six percent entering a doctorate program and 20 to 22 percent entering a master's degree program. The good news is that a doctoral degree all but ensures you will find work in the field as the APA reported that 72 percent of psychologists who finished their doctorates in 2009 were able to get their first choice when it came time to find a job and almost all found work in the field if they were looking for it.
Tennessee has two major cities where colleges and college students are popular and prevalent – Nashville and Memphis – but there are plenty of other good schools spread throughout the state that offer psychology degree programs and degree programs in related subjects. The state's flagship university – The University of Tennessee-Knoxville – has an impressive array of well-regarded psychology degree programs of every level and other large state schools like East Tennessee State, Middle Tennessee State and University of Tennessee-Martin aren't very far behind. Smaller schools like Carson-Newman College, Freed-Hardemon University, and Lee University offer master's and bachelor's degree programs in psychology and psychology-related subjects, and even schools like Bethel University, Milligan College, and the University of the South have bachelor's degree programs that prepare students for employment in the field.
Nashville Psychology Degrees, Schools, and Careers
The capital of Tennessee, Nashville, is emerging as a destination city for tourists and given the nine degree-granting institutions within its borders, it has become a hotspot for a college education as well. The city's college and universities offer psychology degrees for all different levels of interest. Vanderbilt University is one of the top universities in the country and has a slew of nationally ranked psychology degree programs. Tennessee State doesn't have the same pedigree as Vanderbilt, but it offers all the same levels of degree including a number of psychology specialties. Lipscomb University and Belmont University offer a myriad of psychology degree programs and specialty schools like Free Will Baptist Bible College and Trevecca Nazarene University also offer psychology degree programs that have excellent reputations.
Nashville is also a bustling city with a growing economy and workforce, and psychology is no exception. Nashville is in fact the city with the largest population of psychology professionals in the state. According to the United States Bureau of Labor Statistics, there were at least 560 psychologists employed in the Nashville metropolitan area as of May 2022. The annual average salary for these professionals was $62,610 for school psychologists and $108,060 for clinical and counseling psychologists which is higher than that for the average city in the United States.
Memphis Psychology Degrees, Schools, and Careers
Nashville may be the capital of the state, but Memphis still holds the crown for the most populous city in the state by at least 100,000 people. However, despite having more citizens, the city doesn't both the same breadth of postsecondary options when it comes to college. The University of Memphis is the biggest and most well-known school in the city. Rhodes College, Victory University, and Christian Brothers University are the other three universities in the city and they all offer a variety of bachelor's degrees in psychology and related subjects.
Memphis's professional psychologist community is slightly smaller than Nashville's. The BLS reported in May of 2022 that there were at least 350 psychologists in the Memphis metropolitan area and those professionals earned an average salary between $77,780 and $152,600. Clinical and counseling psychologists are on the higher end of this range.
Online Psychology Schools & Degrees in Tennessee
When it comes to state-specific online psychology degree options, few states can match what Tennessee can offer. Nine of the state's 39 schools offer online psychology degree options and a few offer a great deal of variety as well. University of Phoenix offers a large number as well and has a campus in Nashville. Austin Peay State, Victory University, East Tennessee State, Middle Tennessee State, UT-Knoxville, UT-Martin, and the University of Memphis are the other schools that offer online psychology degree programs.
There are also many online psychology degree options offered by schools that are open to anyone in the nation, such as Post University Online and Grand Canyon University. Also popular are Walden University, Capella University, and the Adler School of Professional Psychology. Many of these schools offer both undergraduate and graduate degrees in psychology that can be obtained online. These are not the only schools that are available, and it would be beneficial to consider all of your options if you are looking to obtain an online psychology degree.
Career Opportunities for Psychologists in Tennessee
There are quite a few options for employment in the state of Tennessee. According to the Bureau of Labor Services, as of May 2022, there were about 1,500 professional psychologists employed throughout the state and those psychologists earned an annual median salary of between $66,670 and $118,970 depending on specialty.
It should also be worth noting that Tennessee is in the top half of states when it comes to average job growth for clinical, school, or counseling psychologists. For clinical, school, and counseling psychologists in Tennessee, employment is expected to increase by 12% from 2020 to 2030. This exceeds the 10% growth expected for the nation as a whole. That 12% equates to roughly 200 new professional psychologists in the state, making the Volunteer State intriguing for students considering a career in psychology.
2022 US Bureau of Labor Statistics and O*NET (a website sponsored by the US Department of Labor) job market trends and salary figures for clinical and counseling psychologists, school psychologists, and psychologists (all other) are based on national data, not school-specific information. Conditions in your area may vary. Data accessed August 2023.
<!- mfunc search_btn -> <!- /mfunc search_btn ->
Psychologist Salary in Tennessee
| Location | 10% | 25% | Median | 75% | 90% |
| --- | --- | --- | --- | --- | --- |
| United States | $44,500 | $76,730 | $105,780 | $119,460 | $133,470 |
| Tennessee | $36,380 | $67,740 | $100,360 | $112,520 | $118,610 |
| Nashville-Davidson--Murfreesboro--Franklin, TN | $23,980 | $71,820 | $90,910 | $99,170 | $107,440 |
Table data taken from 2020 BLS (http://www.bls.gov/oes/current/oes193039.htm)
Featured Tennessee Schools with Psychology Degree Programs
<!- mfunc feat_school -><!- /mfunc feat_school ->