Psychology Degrees, Schools, and Careers in Mississippi
<!- mfunc search_box_body ->
<!- /mfunc search_box_body ->
<!- mfunc feat_school ->
Featured Programs:
Sponsored School(s)
<!- /mfunc feat_school ->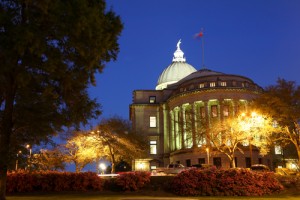 Mississippi is not the first state that would come to mind when you think of excellent psychology schools. After all, while the average state in the US has 90 institutions that grant postsecondary degrees, Mississippi has less than half that, with only 40. However, this does not mean there aren't options for a student who is interested in studying psychology in this state. During the 2009-2010 school year, 723 bachelor's degrees in psychology were awarded in this state, as well as 70 master's degrees in psychology.
There are different levels of degrees that can be obtained in the field of psychology, and all of these are available at various Mississippi schools. You can obtain an associate's degree in a mere two years, but it does not open many doors as far as careers go. A bachelor's degree will take four years but even that doesn't always help recipients find a job in the psychology field as the American Psychological Association reported in 2008 that only 5 percent of psychology bachelor's degree recipients went on to careers in the field. If you are interested in the field of psychology, a graduate level degree will open the most doors. A master's degree will take an additional 2-3 years, while a doctoral degree such as a PhD or PsyD will take between four and seven years to finish. According to the rather stringent psychology licensure requirements in Mississippi, in order to become a licensed psychologist, you will need a doctoral degree, so it may be worth spending the extra years obtaining one if you are serious about the field.
There are many choices in terms of the different facets within psychology as well. If you are getting an associate's or bachelor's degree, you do have some options to pursue elective courses. However, you do need to stick to a fairly rigid core curriculum. Generally speaking, the number of options grows as you pursue higher degrees. Graduate degrees in psychology allow you to choose specific areas of focus, such as experimental psychology, applied psychology, and clinical psychology. Students can also choose to focus on specific sub-fields of psychology, such as cognitive psychology, social psychology, or physiological psychology. You can pursue any of these options, as well as many more, in a variety of different schools in the state of Mississippi.
<!- mfunc search_btn -> <!- /mfunc search_btn ->
There are more than 20 schools in the state of Mississippi that offer psychology degree programs. There are five schools in the state that offer doctoral degrees in psychology or psychology-related subjects. The University of Mississippi in Oxford has a nationally ranked clinical psychology degree program as does the University of Southern Mississippi. Two of the other schools in the state that offer doctoral degrees in psychology are Mississippi State University and Delta State University. If you are looking for a program that is slightly less rigorous, consider William Carey University, which offers master's degrees in psychology, Mississippi College, which has master's degrees in related subjects, Mississippi University for Women, which has more than one bachelor's degree program in psychology, or Alcorn State University, which has a bachelor's degree program in psychology as well. If you are only looking for introductory coursework, consider Hinds Community College, Holmes Community College, or East Central Community College, all of which offer basic degree programs in psychology to interested students.
Jackson Psychology Degrees, Schools, and Careers
The capital of Mississippi and the most populous city in the state, Jackson has a population of almost 176,000 citizens. This city is home to three different schools that offer psychology degree programs, including Jackson State University, which has one of the best psychology programs in the state and the largest population of psychology students in the city of Jackson. There are also psychology programs at Millsaps College and Belhaven University, both of which are in Jackson. There is also quite a bit of financial help available to students in Jackson, as well as other parts of the state; Mississippi students can find funding through sources such as the Health Care Professions Scholarship, the Critical Needs Teacher Loan/Scholarship (for students majoring in psychology or education), and the Higher Education Legislative Plan (HELP) scholarship program.
Considering the small population of Jackson, it has a reasonable number of psychologists. According to the United States Bureau of Labor Statistics taken in May 2012, there are at least 300 professional psychologists in the Jackson area and the annual median wage of these professionals is $44,262, which is a comfortable salary in a place where the cost of living is relatively low. In addition, the city of Jackson is vibrant and has a lot to do in all sorts of categories, whether you like sports, the arts, or learning about the rich history of the city.
Online Psychology Schools in Mississippi
There are very few online options for psychology degrees in Mississippi schools. There are only 21 schools in Mississippi that offer psychology degrees, although this is a considerable number considering the fact that there are only 40 degree-granting institutions in the state. However, none of the schools based in the state of Mississippi offer online degrees in the field of psychology.
However, you can still pursue an online degree in psychology in Mississippi thanks to a number of national online psychology degree providers. Walden University and Capella University are two of a small handful of schools that offer online doctoral degrees, and schools like the University of Phoenix, Baker College Online, the University of Texas-Permian Basin, and Post University offer a variety of master's and bachelor's degrees in a number of different sub-fields of psychology.  You can get various undergraduate or graduate degrees online at these schools, which enroll students from all over the country. There are also various other options for schools that accept students from all over the United States, and a reasonable amount of research could help you figure out which one is best suited to your educational needs.
Career Opportunities for Psychologists in Mississippi
Although Mississippi is not the biggest center of psychology employment, there are certainly opportunities to have a thriving career in this state. The field of psychology is growing in the state of Mississippi as the Mississippi Department of Employment Security estimated that employment of psychologists in Mississippi is to grow by about 8 percent between 2008 and 2018. Though the rest of the United States has a project growth of 22 percent during this time, the eight percent in Mississippi still means an additional 100 jobs for psychologists, which is fairly significant. In addition, there is already quite a population of psychologists in Mississippi. According to the Bureau of Labor Services, in May 2012, there was a minimum of 850 professional psychologists in this state. These individuals earned an annual median wage of between $46,009 and $84,552; of course, the average varied between specific specialties. Although there are other states where the profession is growing at a much faster rate, Mississippi is definitely worthy of consideration when looking into an education and/or career in the field of psychology.
<!- mfunc search_btn -> <!- /mfunc search_btn ->
Psychologist Salary in Mississippi
| Location | 10% | 25% | Median | 75% | 90% |
| --- | --- | --- | --- | --- | --- |
| United States | $44,500 | $76,730 | $105,780 | $119,460 | $133,470 |
| Mississippi | - | - | - | - | - |
Table data taken from 2020 BLS (http://www.bls.gov/oes/current/oes193039.htm)
Featured Mississippi Schools with Psychology Degree Programs
<!- mfunc feat_school ->
Featured Programs:
Sponsored School(s)
<!- /mfunc feat_school ->