How to Get a Master's in Psychology – Your Complete Guide to Choosing a Master's and What it Could Mean for Your Psychology Career
<!- mfunc search_box_body ->
<!- /mfunc search_box_body ->
<!- mfunc feat_school ->
Featured Programs:
Sponsored School(s)
<!- /mfunc feat_school ->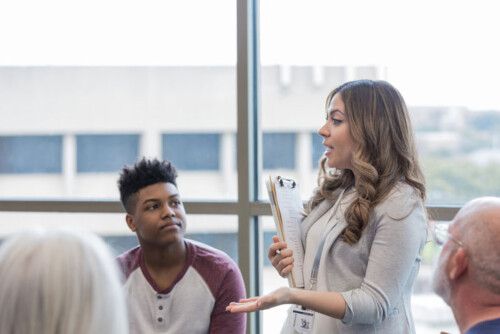 Choosing your psychology degree path involves making a lot of difficult choices. Are you going to be content with a bachelor's degree, and the various entry-level options it offers in industries ranging from marketing to social services? Or do you have a burning desire to become a clinical psychologist, requiring a long haul through to a doctorate and the years of research and supervised experience you need for that license?
Getting a master's in psychology offers you a middle path that has a lot of advantages for both education and career. At only two years of study past your four-year bachelor's program, it's a relatively fast graduate program to navigate. And with dozens of different specializations and almost unlimited career options waiting for you on the other side, it's a path that pays off quick and gets you into a job you will love without spending almost a decade in school.
Want to see if a master's degree in psychology makes sense for you? Keep reading!
Getting a Master's in Psychology Unlocks Hundreds of Career Paths
Psychology careers with a master's are virtually unlimited. It's an unusual field in that your options with a master's degree in psychology may actually be greater than with a doctorate.
That's because doctoral programs in psychology are almost entirely oriented toward creating either academic or clinical professionals in the field. There are relatively few specializations available, and much of your training will be in research and psychotherapy.
But there are hundreds and hundreds of other uses for psychology in the world. Top tech companies are hungry for psychologists who understand what's going through user's minds as they navigate web pages or use software programs. Big manufacturers want to know how to increase productivity without over-stressing the workforce. Government agencies and non-profits need expert advice on social psychology as they role out public health initiatives.
Most of those jobs need some kind of advanced degree. A bachelor's just won't cut it. Master's programs open up all these options and more, and they do it at a lower cost and faster pace than a doctorate.
Is it hard to get a master's in psychology?
Hard is all relative when you are talking about psychology degrees! Is a master's degree in psychology tough to earn? You bet it is. Those people who want to hire you need to know you have real expertise in the field, which means you are going to study hard and long and prove your skills before you graduate.
According to the National Center for Education Statistics (NCES), the national average graduate program tuition rate was about $20,000 for the 2020-2021 school year. That's a fraction of what a doctorate would run you. And you have more freedom to choose your specializations and pick something you will enjoy, which always makes life easier.
<!- mfunc search_btn -> <!- /mfunc search_btn ->
How many years does it take to get a master's in psychology?
How long is a master's degree in psychology? Well, the degree itself will only take you about two years to complete. Of course, you can't get into that master's program without first completing a bachelor's degree, so expect to invest another four years for that. And you will find your odds of being accepted to a master's program go up if you have a little demonstrated work experience under your belt… a year or two is not uncommon. So you could spend up to eight years on your path to a master's in psychology.
Picking the Right School For a Master's Degree in Psychology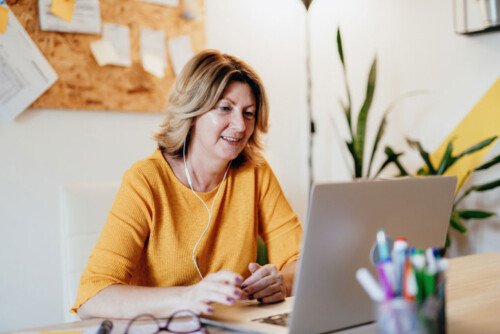 Choosing a school to pursue a master's degree in psychology involves thinking ahead about your career choices. Although there are dozens and dozens of different concentrations available in master's-level psychology studies, not every school offers every option. You'll need to find a university that has the kind of program you are interested in.
There are also financial and location concerns to consider. The $20,000 quoted earlier for tuition costs is just an average for one year. According to the NCES, public schools often charge in-state students about $12,400 per year for graduate studies. But a private school can go over $26,000. Only you can weigh what you can afford, and what the benefits are from that elite level of study.
Other costs come from where the school is located. If you are living in New York, you are paying New York rents and cost-of-living expenses, even if you got the deal of the century on your tuition. Many master's in psychology programs are available online today, which can alleviate this issue, but either way you need to make sure you find the right fit all around.
EXPLORE MASTER'S PROGRAMS IN PSYCHOLOGY
Master's in Psychology Requirements for Coursework and Research
The advanced skills you get in a master's in psychology program are earned in intensive and detailed coursework and research. A lot of the specific classes and projects you take on will revolve around your chosen concentration. If you're specializing in sport's psychology, expect to spend a lot of time diving into the mental aspects of physical performance and the psychology of team-building, for example.
But there are a lot of general courses that you will take that are common in getting a master's in psychology in any specialty. The standard master's in psychology requirements will include:
Physiology and Human Lifecycle Development - You'll study the biological and neurological running gear that underly human cognition and exam the cognitive and affective bases of human behavior. Those courses will take you through the growth of the human mind and how thought and emotion change over the course of a lifetime.
Psychopathologies and Treatment - Psychologists also investigate how mental illness develops and presents by studying diagnostic and treatment techniques for a wide variety of mental health issues. In some concentrations this will include clinical practicum with real patients.
Social Psychology - Psychology isn't all inside an individual's head. The culture, upbringing, and environment in which they exist all influence cognition and behavior, so you will study how social circumstances both influence and are shaped by psychological factors.
Ethical and Professional Standards - Messing around with people's heads is a serious business, so all master's in psychology programs include a healthy helping of the ethical and professional considerations that professional psychologists are expected to follow.
Research - At the master's level, you're no longer just learning out of books and accepting what you are told in lecture. You're expected to dig in and get your hands dirty with legitimate research in psychology, learning the standards for designing experiments and interpreting data as well as writing and documenting findings.
Most psychology master's degrees also include a health helping of on-the-ground experience through practicum or internships in your chosen specialization. This is a time for you to put your classroom experience into real-world practice so you can develop realistic and proven skills that employers will appreciate.
What is required to get a master's degree in psychology?
Getting a master's in psychology typically requires completing 30 to 40 semester credits of coursework. Even more importantly, you will have to complete a master's thesis.
A thesis paper is a scholarly work that runs from 40 to 80 pages and can take most of your final program year to complete. And that's building on your first year, which will be laying the groundwork and planning your research. In a real sense, your entire master's program revolves around the thesis.
The paper will be on an original subject designed to present your own thoughts and findings in the field you are concentrating in. You'll go through multiple revisions with your advisor and defend the paper in front of a committee who will ensure you have explored every angle and that your logic is spot on.
Some master's programs now allow a capstone project to provide the same type of synthesis of your studies as a thesis paper, but you'll find just as much work is involved, even if there is less writing.
Job Prospects and Salary With a Master's Degree in Psychology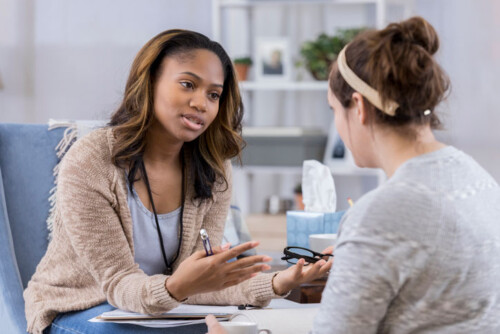 The Bureau of Labor Statistics (BLS) forecasts a 6% job increase overall for psychologists between 2021 and 2031, about the same as the average job growth rate for the country. But that's not to say that certain positions or industries won't expand faster.
What do those jobs pay? According to BLS, the 2021 median salary for psychologists was $81,040. That's a pretty solid salary in the first place, but it looks even better when you consider that the category includes many psychologists who only earned a bachelor's degree. At the top end of the profession, the upper ten percent of jobs can earn more than $133,890.
Of course, master's-prepared psychologists can go in many different directions for careers. A couple of paths that BLS tracks salary data for include:
Industrial-organizational psychologists: $105,310
Clinical and counseling: $82,510
School psychologists: $78,780
But you are free to forge your own path and can shoot for six figures in the tech industry, or find satisfaction in social services jobs that don't offer great paychecks, but offer off-the-charts levels of fulfillment from helping individuals or communities with your skills.
<!- mfunc search_btn -> <!- /mfunc search_btn ->
Is a master's in psychology worth it?
A master's in psychology is worth it if it leads you to a happy, fulfilling, meaningful career. Those are the stakes you really come to understand through the study of psychology: not just the pursuit of money, but the internal satisfaction that all individuals crave.
Of course, a master's is a pretty solid investment in the financial department as well. If you compare the median annual salary for psychologists to your likely college costs, you'll see that you can basically make your investment all back in a year of work.
2021 US Bureau of Labor Statistics job market trends and salary figures for psychologists are based on national data, not school-specific information. Conditions in your area may vary. Data accessed June 2023.