Psychology Degrees, Schools, and Careers in Louisiana
<!- mfunc search_box_body ->
<!- /mfunc search_box_body ->
<!- mfunc feat_school ->
Featured Programs:
Sponsored School(s)
<!- /mfunc feat_school ->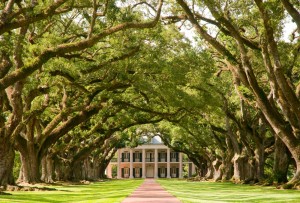 Louisiana is known for its incredible culture, music and food but it also has a large higher education ecosystem that includes three university systems and more than 70 degree-granting institutions. In 2021, over 23,000 Louisiana students graduated with bachelor's degrees and about 9,200 graduated with Master's degrees.  The problem is that Louisiana has never been a state that has been known for its educational largesse and things have gotten worse in the past few years. State funding has been cut by 43.2 percent per student since 2008, which is a more dramatic decrease than any state not named Arizona, and Governor Bobby Jindal announced in 2015 that he was cutting between 20 and 30 percent of the total public operating budget for the public higher education system and every public institution across the state is feeling the shock waves. The good news is that the budget shortfalls haven't stopped the schools from maintaining their impressive academic reputations or, more importantly for our readers, their diverse range of psychology degree programs. According to the National Center for Education Statistics, Louisiana colleges awarded almost 1,500 psychology degrees at the Master's and bachelor's level. That isn't even an exact number of students enrolled in psychology degree programs but it does give interested students an idea about the size and scope of psychology programs in the state.
Everything from bachelor's degrees to doctoral degrees are available at universities in Louisiana, and the degree you choose to pursue will likely have a lot to do with how passionate you are about psychology and psychology research. For example, a bachelor's degree can provide an excellent psychology knowledge foundation, but its recipients actually don't always end up working in the field. In fact, the American Psychological Association recently found that only 64% of graduates with bachelor's degrees in psychology were working in the field of psychology. If the student has aspirations of being a licensed psychologist in Louisiana, it isn't just recommended that they look into PhD programs, it is required. It is mandatory because the state law requires that all applicants for licensure have at least received a doctoral degree in psychology from a fully accredited institution are truly passionate about the subject, it may be a great idea to look into psychology PhD programs. A doctorate in psychology tends to focus on a research-based model of education. People with doctorates in psychology are qualified for a wide range of teaching, research and clinical positions in colleges, universities, hospitals, government offices and private mental health practices.
Students looking for high-quality psychology program in the state of Louisiana shouldn't have to look very hard because there are a lot of them. However, a lot of choices can make diligent research difficult, so we wanted to not only highlight some of the schools in the state's two largest cities – New Orleans and Baton Rouge – but we also wanted to tell students about some options outside of the big cities first. With 21 schools in the state offering psychology degree programs, students don't need to be in a big city to find an excellent program. University of Louisiana at Lafayette, McNeese State University, University of Louisiana-Shreveport and Southeastern Louisiana University are just four of the bigger schools outside of Baton Rouge and New Orleans that offer undergraduate and graduate degree programs in psychology. If you are looking for a smaller school, places like Centenary College of Louisiana University and Louisiana College offer bachelor's degrees in the subject.
Students at these schools, as well as other Louisiana schools, can look into funding opportunities such as those offered by the state's $250 million Taylor Opportunity for Students and the federally funded Robert C. Byrd Honors Scholarship. There is also funding offered through the United Way of New Orleans Emergency Assistance Fund, available to African-American undergraduate students in Louisiana.
<!- mfunc search_btn -> <!- /mfunc search_btn ->
Baton Rouge Psychology Degrees, Schools, and Careers
Baton Rouge is the capital of Louisiana, as well as one of the largest cities in the state. This is also a great place for anyone who is interested in studying psychology. The state's flagship school, Louisiana State University has the largest psychology student population of any school in the state. In the Fall of 2014-15, there were more than 800 students enrolled in the school's bachelor's degree program in psychology and almost 100 students enrolled in the doctoral program. Those numbers make up a very high percentage of the state's overall psychology enrollments. There are two other schools in Baton Rouge with accredited psychology programs; these are Our Lady of the Lake College and Southern University and A&M College.
According to the United States Bureau of Labor Statistics, there are about 210 psychology professionals working in the Baton Rouge metro area as of May 2022. School psychologists in Baton Rouge earn an average salary of $58,540, but given how few psychologists work in the area, the BLS hasn't published salary data for any other subgroup.
New Orleans Psychology Degrees, Schools, and Careers
New Orleans may not be the capital of Louisiana but that hasn't stopped it from becoming the state's most widely visited, most populous, and most well-known city. All of those traits have also helped the city build a number of flourishing postsecondary education options for aspiring students, including those interested in psychology. There are larger private universities such as Tulane University and Loyola University of New Orleans, both of which boast esteemed psychology degree programs. Then there are also smaller schools like Dillard University, Our Lady of Holy Cross College, and Southern University at New Orleans that offer psychology degree programs and excellent departments as well.
The BLS estimates that there were a little less than 200 professional psychologists working in the New Orleans metropolitan area as of May 2014. It did however release salary information for those psychologists and estimated that psychologists earned between $83,150 and $95,920 depending on the field of psychology they were employed in.
Read up on the must take psychology professors in New Orleans below.
Online Psychology Schools & Degrees in Louisiana
The state board makes it very clear that they do accept doctoral degrees from online degree programs as long as they are accredited and approved by the APA. However, there are relatively very few online psychology degree programs in the state of Louisiana. This makes sense when you take into account that there are only 21 schools that offer psychology degree programs. Loyola University New Orleans offers an online Master of Pastoral Studies, with a concentration in Pastoral Care and Counseling. The University of Louisiana at Monroe offers a PhD in Marriage and Family Therapy that you can obtain online. As you can see, among Louisiana schools, there is a very limited scope of options online when it comes to graduate degrees in psychology, and there are no such options for undergraduate degrees.
Although your options for studying psychology online in Louisiana are limited when it comes to state-specific schools, there are several options offered to students who live anywhere in the United States, which of course includes Louisiana. Some of the most popular choices include Walden University, Capella University, and the Adler School of Professional Psychology. At these schools, you can obtain either undergraduate or graduate degrees online, and there is a variety of options available to students. There are also many other online options for anyone interested in a psychology degree, and if you spend the appropriate amount of time doing research, you may find a school that will put you on the road to a bright and promising career in the field of psychology.
Career Opportunities for Psychologists in Louisiana
Though there are strong educational programs in psychology available in the state of Louisiana, the state is not as strong in terms of employment opportunities. However, though there is currently not the largest market for anyone who wants to find work in the psychology field in Louisiana right now, there are opportunities available. In May 2022, the BLS reported that there were around 910 professional psychologists who were currently employed in the state of Louisiana. The average annual wage of these psychology professionals was between $61,970 and $69,940 depending on specialty, but the BLS has yet to release salary estimates for clinical psychologists in the state.
Unfortunately, job growth is expected to remain stagnant in Louisiana's psychology sector. O*NET, a partner of the US Department of Labor, predicts there will only be a net growth of only about 20 jobs for school and clinical psychologists alike through 2030. However, the broader field of mental health counseling is expected to expand by 11% in Louisiana in the same period. Future psychologists may be able to explore diverse opportunities in this field.
2022 US Bureau of Labor Statistics and O*NET (a website sponsored by the US Department of Labor) job market trends and salary figures for psychology professionals in Louisiana are based on national data, not school-specific information. Conditions in your area may vary. Data accessed July 2023.
<!- mfunc search_btn -> <!- /mfunc search_btn ->
Psychologist Salary in Louisiana
| Location | 10% | 25% | Median | 75% | 90% |
| --- | --- | --- | --- | --- | --- |
| United States | $44,500 | $76,730 | $105,780 | $119,460 | $133,470 |
| Louisiana | $45,170 | $67,330 | $100,350 | $115,560 | $128,490 |
| Alexandria, LA | $69,500 | $82,660 | $93,650 | $101,930 | - |
| Baton Rouge, LA | $66,860 | $78,250 | $91,130 | $99,740 | $106,370 |
| New Orleans-Metairie-Kenner, LA | $42,230 | $69,500 | $90,900 | $103,050 | $110,080 |
Table data taken from 2020 BLS (http://www.bls.gov/oes/current/oes193039.htm)
Featured Louisiana Schools with Psychology Degree Programs
<!- mfunc feat_school -><!- /mfunc feat_school ->
Ten Must Take Psychology Professors in New Orleans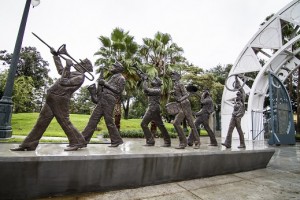 New Orleans is a city known primarily for its incredible cultural diversity, vibrant music and arts scene, and terrific local cuisine. But if you look deeper, Louisiana's largest city is also a thriving hub for higher education in the state and in the southern part of the United States. In fact, while New Orleans was always a great city for higher education, the industry has actually experienced notable and encouraging growth since Hurricane Katrina devastated the area. Since psychology continues to be one of the most popular degree programs at any post-secondary education institution, it makes sense that New Orleans' prestigious universities and colleges have excellent programs in the subject. But it is difficult for psychologists and psychology professors to gain much acclaim because excellent research and important studies aren't quite flashy enough to make the news. However, we'd like to think that we understand how important psychology professors are and that's why we wanted to give some of them their moment in the sun. There are many more professors who deserve recognition beyond the 10 that we featured in our list, so we apologize in advance to those professors and encourage readers to do their own research on the faculty and see what resonates with them.

Julie A. Alvarez, Senior Professor of Practice in Psychology, Tulane University
Tulane is arguably the most well-known and prestigious university in the city of New Orleans and so it should come as no surprise that its psychology department features some exceptional faculty members and whose average student travels from more than 900 miles away to attend. Tulane is recognized as one of the top research universities in North America and is the only New Orleans university that is a member of Association of American Universities whose membership is limited to 61. But even on such a decorated staff, Dr. Alvarez stands out because of her prolific research production and also because students love her classes. Alvarez studied psychology as an undergraduate at Tulane before earning a Master's degree and PhD in Clinical Psychology from Emory University. Following her postdoctoral fellowship in clinical neuropsychology, she joined the faculty at Tulane, worked her way up to become a senior professor of practice, and then left to work as a psychologist for the Southeast Louisiana Veterans Healthcare System for one year. But now she is back at Tulane and the school and her students couldn't be happier. Her research interests are on the intersection of emotion and cognition with a focus on attentional and executive functioning, and her publications include research on cognitive impairments associated with PTSD, Parkinson's disease, and ADHD. She teaches everything from introductory classes to honors seminars. Her students appreciate her energy in the classroom, her ability to motivate her students to actually pay attention and learn, and her willingness to help those who are struggling. They also readily admit that she knows the subject material cold, which helps when it comes time to explain confusing material.
"Although I enjoy research and clinical work, my first love is teaching.  The primary goal for any course I teach is to make the experience pleasurable and engaging for my students in order to maximize their learning potential.  This teaching goal reflects my educational philosophy: there should be pleasure in learning.  The more a class is interesting and engaging, the more students seem to learn (and want to learn).  My love of teaching is directly related to my passion for learning, as well as my experience as an undergraduate at Tulane University when I learned the significance of relationship-building between professors and students.  The personal attention I received during my undergraduate education taught me that a professor should develop a relationship with her students and that this relationship supports and drives the learning process." - Julie A. Alvarez

Robert Laird, Developmental Psychology Professor, The University of New Orleans
Some psychology professors start their careers in private practice or working as a psychologist before joining the land of academia. Dr. Laird is not one of those professors. After earning his Bachelor's degree in psychology from LSU, Laird got a Master's degree and PhD in Human Development and Family Studies from Auburn University and immediately began working for universities. He started as a research associate at Vanderbilt University before becoming an assistant professor at the University of Rhode Island and then LSU. He joined UNO in 2007 and quickly rose from associate professor to become the Director of the Applied Developmental Psychology program. Laird has been a contributing editor or author to dozens of industry publications, has published loads of his own research, has helped mentor students in publishing their own research, and has presented on a variety of topics at a variety of industry conferences. His students say that he is incredibly patient with students who are struggling, very nice and personable, and also a good listener. They admit that his classes are not all that easy, but they also say the high standards help bring out the best in them.
"I often have found the time spent in the classroom or meeting with individual students to be the highlight of my day.  I take great pleasure in breaking down and explaining difficult concepts to students and covering broad areas of research.  Each class I teach provides me with new skills and information and makes me a better instructor and researcher. Over the course of my teaching experiences I have identified three things that I want students who enroll in my classes to take with them. I want the students to be able to apply what they learned in my class to everyday problems and to new situations, to be able to think critically and integratively, and to feel confident in their knowledge yet realize that many different perspectives provide valid and useful information.  For my students to develop these capabilities, I must present material that is relevant, interesting, and thought provoking.  Moreover, I must respect the students' viewpoints, and highlight areas where research and common knowledge agree, as well as areas where there is disagreement. My teaching experiences on four different campuses have provided me with many opportunities to develop these skills in both small discussion classes, and in larger lecture classes." - Robert Laird

Charles Gramlich, Clinical Psychology Professor, Xavier University of Louisiana
By this point, Gramlich is something of an institution at Xavier, especially considering he has spent his entire professional career working for the university. Dr. Gramlich got a Bachelor's degree in psychology from Arkansas Tech before getting a Master's degree and PhD in Experimental Psychology from the University of Arkansas in the mid-1980s. He joined the faculty at Xavier and has been there ever since, serving as the chair of the department on multiple occasions, helping develop new programs in the department, and even serving as the chair of the committee that reviews all research involving humans at the University. He is a prolific writer whose published works are not even remotely limited to the world of psychology and his expertise ranges from evolutionary psychology to popular culture and psychology. The diverse array of classes he teaches support that wide range of expertise. Students say that he is a lively lecturer who has a knack for keeping the class engaged. They also appreciate his straightforward approach to teaching and like that he doesn't try to "trick his students" with complicated or confusing questions.
"A key element to teaching for me is that I should also be having fun in the classroom. Teachers who I remember from my own life as a student were those who showed excitement and passion for their subject. I found that contagious and believe others do as well. We live in exciting scientific times, both in psychology and in other fields. New discoveries and new theories appear constantly. Most days I feel like a kid who has just discovered dinosaurs." - Charles Gramlich

Glenn M. Hymel, Psychology Professor, Loyola University New Orleans
Hymel is another professor whose loyalty to the university seemingly knows no bounds. He is a professor first and foremost and teaches classes ranging from Introduction to Psychology to Research and Statistics in Psychology, but he is also a former Chair of the Department of Psychology at the University. As if that wasn't proof enough of his loyalty, he also has a Bachelor's degree and a Master's degree from the university before sneaking off to the University of New Orleans where he got his doctorate. He is an accomplished writer whose work includes published studies and articles on outcome-based education and research methods for holistic therapies; and he serves on several university committees and review boards while also advising almost 50 students each school year. It can be hard to find a professor who is not only devoted to his research into the education needs of the various manual therapy professions and also to his students. But his students rave about how nice and understanding Hymel is while also pointing out that he is a more than competent professor who really understand the material he teaches.
"I am both surprised and honored to be included in this group of such accomplished colleagues. Loyola University New Orleans has afforded me the opportunity over the past 40 years to work with truly gifted and devoted colleagues as well as students whose passion for their chosen major is an ongoing source of encouragement. A career-long opportunity to combine my teaching, research, and service efforts in a discipline as diverse and exciting as Psychology has been an incredible blessing both professionally and personally." – Glenn M. Hymel

Lana Chambliss, Associate Professor of Psychology, Dillard University
Since we can't seem to stop including professors with strong ties to their universities, it is only fitting that we include Dr. Chambliss as well. A graduate of Dillard with a Bachelor's degree in Psychology, Chambliss went on to get her PhD in Psychology from the University of Tennessee. In addition, she maintains a private psychology practice as a clinical psychologist who happens to consult with the New Orleans Saints. She has been a member of the faculty at Dillard since 1998. Now she has been the head of the School of Social Sciences for nearly five years and is an integral part of the university's four-member psychology faculty. Dillard is a historically black university with barely 1,200 students so its psychology department is small, but professors like Chambliss make it popular. Students complain that Chambliss doesn't take it easy on anyone and that in order to succeed in her classes, you really have to do the work. But they also praise her for her willingness to help and her understanding attitude towards students who are struggling. They seem to appreciate especially that she is invested in her students' success and offers individual help whenever she can.
"A guiding principle for me comes from William James who is often noted as the father of American psychology "…a great use of life is to spend it for something that will outlast it."  In my teaching of students, I believe in leading by example, setting appropriately high standards for the classroom, course content and learning expectations. I also believe in exposing students to other professionals and their areas of expertise that are in many ways interrelated with the area of psychology. My former students are now professors, clinicians and researchers. Thus, I believe the teaching profession is fulfilling the goal of spending my life on something that will outlast it." - Lana Chambliss

Brett Heintz, Associate Professor of Psychology, Delgado Community College
Let us not forget that community colleges are often home to some of the best professors anywhere, they just get overshadowed frequently by professors from larger and more prestigious universities. Delgado Community College is the primary community college in New Orleans and while it doesn't offer a specific degree in psychology, it is home to Brett Heintz, an excellent psychology professor who is universally loved by his students. Heintz has been a member of the faculty at Delgado since 1998 and primarily teaches classes in lifespan development and abnormal psychology. Mr. Heintz's responsibilities at Delgado extend beyond just teaching classes however as he also serves as the director of Delgado's honors program and serves on the Delgado Center for Community Engagement's leadership team. Students call him one of their "all-time favorite" professors thanks to his cheery personality, his ability to make classes fun and exciting, and his deep dedication to seeing his students succeed. His students all will tell you that his classes are no walk in the park, but given his skills as a lecturer and his patience when it comes to helping students, the tough coursework doesn't seem to dampen interest in the classes that he teaches.
"Teaching is about getting students interested in topics and having them apply the concepts discussed in class to their own lives. I love it when students bring up events in their lives that correlate to the topics being discussed and they see things in a different light. Teaching classes such as developmental and abnormal psychology present opportunities to talk about compassion for and understanding of individual differences. Students should feel that the classroom is comfortable for discussions and that learning can be fun as well as challenging." - Brett Heintz

Carmen Broussard, School Psychology Professor, Nicholls State University
We are cheating a little by including a professor from Nicholls State, which is technically in Thibodeaux, not New Orleans. But the two cities are close enough in our book and Broussard was too impressive to pass over. A Louisiana native with a Bachelor's degree from Southwest Louisiana and a Master's degree and PhD from LSU, Broussard has been a school psychologist her entire professional career. She joined the faculty at Nicholls State in 2001, but before that she spent nearly a decade working as a school psychologist in public schools and has dedicated a lot of her research to the profession. The list of works that include her byline range from pieces on disruptive classroom behavior and curriculum-based assessment of young children. Her research also extends to school-based academic interventions for young students and the efficacy of reinforcement assessments. She teaches everything from psychometrics to nuanced topics within school psychology and her students love her outgoing personality, her strong desire to see her students succeed, and her ability to make the classes more interesting than just a straight-forward lecture. School psychology can be a dry topic for even the most enterprising young psychologists, and her ability to keep her students engaged is more than enough evidence for us to include her here.
This recognition is an honor, and it is a pleasure to be included with these excellent colleagues. As a school psychology trainer, my greatest achievement is seeing a novice graduate student become an effective decision maker as a school psychology intern over a few short years. In the classroom, I try to relate content to real situations that will occur in the school and community environments where students will work. An important emphasis is the way in which different school and community professionals will work together to address the needs of clients and their families. This is modeled for students within the classroom and in the university setting. Knowing the evidence base for school psychology services and contributing to this knowledge has been an ongoing career goal. It has been my privilege to share this philosophy with all of my students.  - Carmen Broussard

Brandon Baiamonte, Assistant Professor of Psychology, Southeastern Louisiana University
We aren't done cheating yet as Southeastern Louisiana University is actually located just across Lake Pontchartrain in Mandeville. But the university has a sterling reputation, even outside of Louisiana, and faculty members like Baiamonte are part of the reason why. Baiamonte has a PhD in Applied Biopsychology from the University of New Orleans and his interests and expertise center around pain perception, addiction, psychology and exercise, and even Huntington's disease. Also, for an assistant professor, Baiamonte teaches a lot of classes. Some of the classes are introductory, such as Genera Psychology, but others like graduate Psychopharmacology and graduate Physiological Psychology are much more in-depth and complex. His students like him because although the coursework can be hard, he answers as many questions as needed, makes himself readily available outside of class, and he is nice and personable enough that students don't mind approaching him with issues. We aren't fortune-tellers, but we are guessing that the "assistant" tag won't stay with Baiamonte for long.
"I am delighted, although not the least bit surprised, to learn that Dr. Baiamonte has been identified as one of the ten must take professors. Dr. Baiamonte has a great talent for teaching. Students often tell me how inspiring he is and how much they enjoy learning under his instruction. Dr. Baiamonnte is particularly good at conveying the importance of research and its relevance to everyday life. His passion for both teaching and research is one of the reasons Dr. Baiamonte is such an excellent professor." - Susan Coats, Ph.D., Department Head, Department of Psychology, Southeastern Louisiana University

Melissa Beck, Associate Professor of Psychology, Louisiana State University
We promise, after this professor, we are done cheating. Yes, LSU is actually in Baton Rouge and yes, conflating two of Louisiana's biggest cities would be insulting to residents of both places. But LSU is the state's flagship university and it seems wrong to leave such a large and prestigious university unheard from on a list like this. Beck is one of many talented and experienced psychologists on the faculty at LSU, but her list of accomplishments and reviews from students helped her stand out. She has a Bachelor's degree in Psychology from Ohio University and also has a PhD in Experimental Psychology from Kent State University.  Her research focuses on understanding the cognitive processes involved in the visual world and she is so adept at it that she has her own visual cognition laboratory at LSU. She completed a postdoctoral research fellowship at the Human Factors and Applied Cognition Lab at George Mason University and even worked as an associate with the National Research Council and Naval Research Laboratory. She is a prolific author whose name is attached to countless studies and articles in the field of cognition and visual search, and while her students complain that the nature of some of her courses can be kind of boring, that Beck does a great job of keeping them engaged and making dry subject material more interesting. They also compliment her on her patience and attitude when it comes to helping struggling students.
"For me, the best part about teaching is getting students excited about something that they did not expect to find interesting. Not all students think that classes like Sensation and Perception or Research Methods are going to be one of their favorite Psychology classes. It is so fulfilling to show them how fascinating these topics can be. I find that excitement for a subject can be contagious, and I love to see interest and enthusiasm for psychological science blossom and spread. When you have enthusiasm for a topic, coupled with a good work ethic, success generally follows." - Melissa Beck
<!- mfunc search_btn -> <!- /mfunc search_btn ->

Michael Cunningham, Psychology Professor, Tulane University
Cunningham's combination of teaching duties, administrative responsibilities, and skills in the classroom made him an easy inclusion for this list. His education credentials are bulletproof as he has a Bachelor's degree from Morehouse College, a Master's degree and PhD from Emory University, and did his post-doctoral fellowship at the University of Pennsylvania. He has been teaching at Tulane in both the Department of Psychology and the undergraduate program in African and Africa Diaspora Studies since 1996 and recently had the "Associate Professor" title upgrade to just "Professor". He has also served as the Associate Provost of Engaged Learning and Teaching and the founding Executive Director of the Center for Engaged Learning and Teaching. He is now the Associate Provost for Graduate Studies and Research at the university. His research centers on examining adolescent development in diverse contexts. In particular he focuses on "resilience and vulnerability in African American children and adolescents." Students revere him for his witty lectures, his outgoing personality, his deep understanding of the subject material, and his genuine interest in his students. They love taking his classes and although none of them said the class was easy, they did say that Cunningham helped "bring out the best" in them.
"My passion for teaching stems from my working with the next generation of leaders. I especially enjoy combining the latest research with creative pedagogical practices. As a developmental psychologist, I link core aspects of human development with a focus on the second decade of life. I emphasize how human developmental processes such as puberty and identity formation intersect with gender and racial/ethnic backgrounds as well as the places where adolescents grow up. I recognize that not all students will be parents, but all of should be informed advocates for the largest minority in the U.S.: young people under 18." - Michael Cunningham