Top Picks for the 10 Best Bachelor's in Psychology Jobs
<!- mfunc search_box_body ->
<!- /mfunc search_box_body ->
<!- mfunc feat_school ->
Featured Programs:
Sponsored School(s)
<!- /mfunc feat_school ->
Everyone is fascinated with what makes human beings tick. That's probably why choosing a bachelor's degree in psychology is one of the most popular college majors in the United States.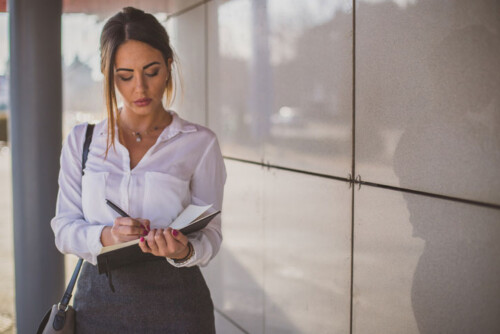 According to a recent survey by the National Center for Education Statistics, psychology is the fifth most popular major in the entire country. About 127,000 graduates earned bachelor's psychology degrees in 2021, part of a trend that has been continuing for decades.
There's no question that bachelor's degree in psychology jobs offer more choices and a better payout than psychology associate's degree jobs. If you're serious about preparing for your career in psychology then a bachelor's degree, at minimum, is going to be in your future.
Jobs for psychologists are easy to find. When you think about it, pretty much any kind of position that involves interacting with people, designing products or processes for people, or even just dealing with individuals that work for the same company as part of a team, all involve psychology. The boost that comes from understanding the principals of social psychology, individual motivation, and emotion can be a benefit in almost any kind of work.
But there are some roles where that knowledge is valuable even outside the field of psychology. You can turn that psych major into a solid living and a satisfying career with the right choices. Earning your bachelor's degree in psychology can start you down the path to any one of these 10 exciting jobs.
1. Bachelor's Degree in Psychology Jobs in Labor Relations
Psychology can be a key part of any kind of negotiation, and negotiations are what labor relations are all about. Labor relations managers handle communication between companies and the unions that represent their workforce. They have to handle difficult situations in the workplace as well as competing interests between labor organizations. If you have never sat down and tried to get things clear between an ironworker and a CFO, you have no idea how valuable that psychology bachelor's degree can be!
2. Sales Representatives Can Hold a Bachelor's Degree in Psychology
High-paying jobs with a bachelor's degree in psychology don't get any better than those in sales. Sales are all about psychology, so a bachelor's degree in the field sets you up for blowing your commissions right out of the water in this field. Understanding how people think about purchases, what their priorities are, and how to best convince them that your product is a must-have are all things you can pick up with a psychology degree. Not everyone is born with the knack to be a good salesperson, but a bachelor's in psychology can teach you those skills.
3. Market Research Analyst is One of the High-Paying Jobs with a Bachelor's Degree in Psychology
Market research analysts are all about reading people. That's definitely a job for bachelor's in psychology grads! Designing surveys, interviewing shoppers, and interpreting data are all skills that a solid understanding of psychology can help you with. Psychology majors are packed with coursework on designing experiments for accurate results on thoughts and preferences, which is exactly what market research analysts need to do. In a booming field expected to grow by 19% by 2031 according to the Bureau of Labor Statistics, a bachelor's in psychology can be your ticket in.
4. Psychiatric Technicians Hold a Bachelor's Degree in Psychology
Psychiatric technicians provide direct care in hospitals, nursing homes, and long-term rehab facilities for individuals facing severe mental health challenges. They are the psychology jobs where most of the real work of helping patients occurs, so employers definitely want you to have the right education to hit the ground running. A bachelor's degree offers opportunities to get the clinical experience you need to land these positions through internships or other experiential learning placements.
5. Public Relations Is Full of High-Paying Jobs if You Have a Bachelor's Degree in Psychology
Public relations is another ideal bachelor's degree in psychology job. Crafting corporate messaging, communicating with press and public, and managing social media are all about making the right impressions. Any time you need to put a spin on things, it's helpful to have some insight into the mind of your audience. Understanding how people are predisposed to think about narratives, learning what information the brain latches on to and what is discarded, and knowing the mechanics of emotional reactions are all solid gold for public relations reps. And they are all things you learn in a bachelor's degree in psychology program.
6. Bachelor's Degree in Psychology Jobs in Victim Advocacy
Victim's advocates are some of the unsung heroes of the criminal justice system. While police, prosectors, and even forensic psychologists are more concerned with the perpetrators of crimes, the victims of those crimes sometimes get lost in the shuffle. But they are often even more in need of psychological support and advocacy.
That's where victim's advocates step in. A bachelor's in psychology isn't a requirement, but it's definitely useful in counseling victims and their families and helping them through the trauma they have undergone. Dealing out mental as well as practical support in terms of lining up shelter space and counseling referrals is all easier with a psychology education.
7. Bachelor's in Psychology Jobs in Employee Relations
You can think of employee relations specialists as basically being public relations specialists, only for people inside the company. You have the same kind of roles in communicating and interacting with people about corporate policy and processes. It follows that the same kind of bachelor's-level psychology training will come in useful for dealing with staff who are going through training, layoffs, or mergers as it does with press and the public.
8. Correctional Counselor Jobs Are Open to Candidates with a Bachelor's Degree in Psychology
It's a truism that most criminals were first victims at some point in their lives. Although their reactions to those traumas may not have been ideal, no human is a completely lost cause. Correctional counselors work within jails and prisons to try to reach convicts and ease them back to a safer and more productive path in life. Obviously, psychology plays a huge role in that. A bachelor's in psychology will give you the kind of training you need to nudge convicts into making better life choices, or to understand when a referral might be needed to more high-caliber psychological support.
9. Bachelor's Degree in Psychology Jobs in Journalism
It's the job of journalists' to ferret out information of interest to the public and to present it in a way that makes sense to their readers. A bachelor's in psychology can give you a boost in both departments. First, understanding how people think helps you find productive ways to interview them. Getting people to talk to you, often when it's not in their best interest, is a key tool of the trade. Psychology can give you insights into how to convince them.
Second, having a feel for where the story is involves insight into public perceptions and social psychology. The difference between a scandal and a human interest story can be all about perception. Your degree gives you the clues to decide how to tell those stories.
10. Mortgage Lending Offers High-Paying Jobs if You Have a Bachelor's Degree in Psychology
Another unusual job for bachelor's in psychology is that of the loan officer. Sure, a lot of this work is about running the numbers. There are formulas for income-to-debt ratio and plenty of credit scores you can look up. But when it gets right down to it, the job is all about psychology.
Looking a loan prospect in the eye and figuring out whether or not they are a solid citizen who will make every payment right on the nose or some charlatan with a line of smooth talk is a job for someone who has some psychological training. The little tells, the sense that something is off, comes naturally to some folks. But for others, the education you get in a bachelor's program in psychology teaches you what to look for in ways that have been proven.
2021 US Bureau of Labor Statistics job market trends and salary figures for market research analysts are based on national data, not school-specific information. Conditions in your area may vary. Data accessed June 2023.