How Psychopharmacology Promotes Interdisciplinary Discovery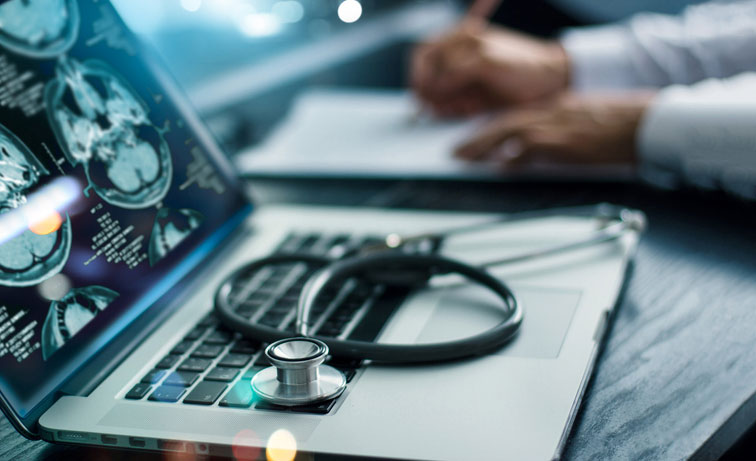 Anyone who's ever taken a psychology class is probably familiar with Abraham Maslow's hierarchy of needs. But many may not be aware of another psychological principle he discussed: a cognitive bias typically referred to as Maslow's hammer. Even if the law of the instrument, as Maslow himself called it, isn't so well-known, the simple statement he used to summarize it is:
"I suppose it is tempting, if the only tool you have is a hammer, to treat everything as if it were a nail." 
This idea has been rephrased and reinterpreted dozens of times, but the central idea always remains the same. Approaching a problem with a narrow frame of mind often leads to missing the true nature of the issue. At best, this can result in slow progress. At worst, it causes frustration and failure in finding solutions.
<!- mfunc feat_school ->
In psychological practice, a hammer mindset creates a barrier between practitioners and patients that can stifle meaningful progress. How can the broader community of practicing psychologists, and the students studying to join their ranks, broaden their perspectives and incorporate more tools to avoid this?
According to Dr. Craige Wrenn, professor of pharmacology at Drake University, psychopharmacology offers a unique way for psychologists to keep their thinking broad and their methods diverse. As an area that combines psychotherapy with pharmacotherapeutics, it's intrinsically interdisciplinary, a characteristic Dr. Wrenn finds both inspiring and motivating:
"I've always been fascinated with the kind of big idea that the chemistry and physiology of the brain can result in healthy behavior or, when things go wrong, mental illness. In the field of psychopharmacology, we are concerned with the development of medications that can treat and alleviate mental illness." 
The interdisciplinary nature of psychopharmacology opens the door to new perspectives on mental illness and more treatment options to help patients achieve lasting wellness.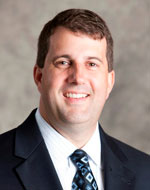 CareersInPsychology.org had the privilege of speaking with Dr. Craige Wrenn, Pharmaceutical and Administrative Sciences Department Chair and Professor of Pharmacology at Drake University. A dedicated faculty member since 2004, Dr. Wrenn shared his thoughts on how psychologists can better equip themselves to serve patients as prescribing providers.
Dr. Craige Wrenn of Drake University, Pharmaceutical and Administrative Sciences Department Chair and Professor of Pharmacology 
After earning his Ph.D. in Pharmacology from Vanderbilt University, Dr. Wrenn joined Drake University in 2004 as professor of pharmacology. In the nearly two decades since, his research work has focused on neuropharmacology and neuroscience. Recognized as a leading scholar in the field, he has been awarded Hartig Distinguished Professor - 2011, Mentor of the Year - 2013, and the Troyer Research Fellowship - 2015.
---
Fostering Interdisciplinary Teamwork in the Classroom and Beyond
Psychopharmacology Represents Progress in Our Understanding of the Causes Behind Mental Illness
Prescribing Psychologists Treat the Whole Patient
---
Fostering Interdisciplinary Teamwork in the Classroom and Beyond
There's no better place to experience the kind of interdisciplinary discovery we're discussing here than through the Master of Science in Clinical Psychopharmacology (MSCP) at Drake University. This program is tailored to psychologists interested in deepening their understanding of how pharmaceutics work in concert with psychotherapy. And in the handful of states that allow psychologists to become prescribing providers, the program also serves to meet the requirements for prescriptive authority.
Preparing psychologists to become effective prescribers involves taking them through a series of courses that deepen their understanding of the physiological and pathological implications of mental illness, and the pharmacokinetic influence of drug treatment:
Physiology – The study of the body's structures and normal functions makes it possible to understand how the body and mind are affected by mental illness.
Pathology – Knowing exactly how mental illness manifests itself physically, psychologically, and neurologically prepares psychologists to treat patients more effectively through a combination of pharmacotherapeutics and talk therapy.
Pharmacokinetics – When mental health practitioners learn how different medications move through the body, they are better able to select appropriate drugs and set expectations for how patients will feel after taking them.
Learning these subjects in-depth involves an interdisciplinary approach, pulling in professionals from other fields of medicine. In fact, at Drake University, the MSCP program is to be offered through the College of Pharmacy & Health Science, a fact Dr. Wrenn sees as a huge advantage for the practicing psychologists who attend:
"Our Master's degree in clinical psychopharmacology will be housed in our College of Pharmacy, so our faculty will be experts in pharmaceutical sciences and pharmacotherapy. And so, the psychologist will be learning about the medications from people who are in their profession."  
Drawing in expertise form the fields of neuroscience, pharmaceutical science, and more, the program gives psychologists a chance to connect with medical professionals they may not otherwise have many opportunities to work with and learn from. The program provides a unique experience where practitioners come together in a multidisciplinary environment, leaning to speak each other's languages while viewing mental health treatment through other professional lenses.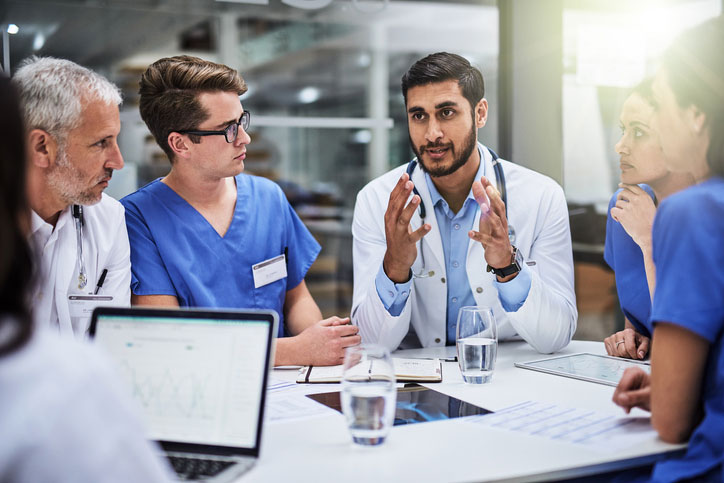 Psychologists practicing in different specialties and working with different patient populations come together here to learn how to better serve patients through psychopharmacology. Many of them come away with the ability to prescribe life-changing medications. By sparking cooperation and bringing mental health experts together with other medical professionals, Dr. Wrenn hopes the program will make mental healthcare more accessible to more people.
Psychopharmacology Represents Progress in Our Understanding of the Causes Behind Mental Illness
Psychopharmacology is about more than prescribing medications to elicit favorable behavioral or neurological changes. It's about understanding how medications work and why.
In a 2018 paper published in Brain and Neuroscience Advances, Dr. Emma Robinson gives an overview of three different types of medications used to treat various psychiatric disorders. As she describes the history and development of different antidepressants, it becomes clear that despite many advanced hypotheses on the biochemical causes of depression, there still isn't one clear answer. Psychopharmacology provides a forum for exactly that kind of exploration, and more.
Could modern brain imaging techniques be better tailored to the needs of joint research taking place in physiology and neuroscience? Is there an unexplored genetic or environmental component that needs investigation?
According to Dr. Robinson, these could all be possibilities.
What is certain, is that an interdisciplinary approach to research and learning in the model of psychopharmacology is exactly what's required to uncover the answers.
Prescribing Psychologists Treat the Whole Patient
Interdisciplinary discovery isn't just something that occurs in pharmaceutical research labs or even during class discussions among psychologists, physicians, and pharmacists. It can also occur between mental health practitioners and their patients during therapy. And according to Dr. Wrenn, prescribing providers are in a unique position to have conversations with patients that reveal underlying causes of illness and distress:
"Many people may not realize that it's the profession of pharmacy that receives the most training in pharmacology and knowledge about medications. We're very excited and optimistic about leveraging our expertise in those areas by helping psychologists get the knowledge that they need to be effective prescribers."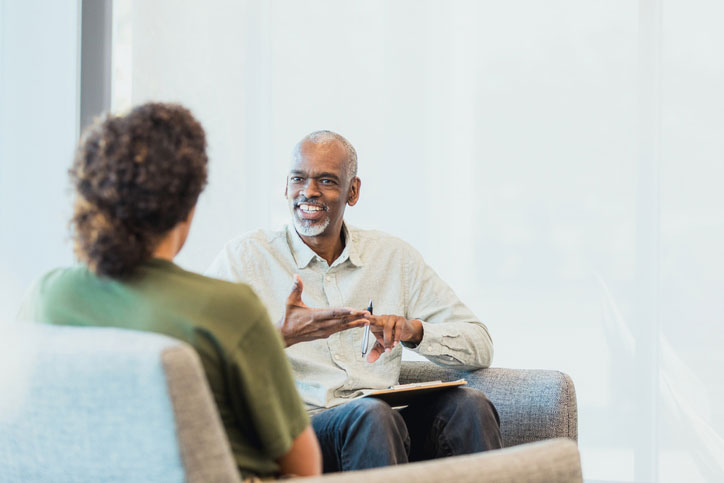 An article from the American Psychological Association archives shows that principle in action. In it, three practicing psychologists discuss how their psychopharmacological knowledge helps them understand the psychological impact medical diseases can have on patients. One references a patient's tendency to self-blame for missing work despite a serious illness. Another says that understanding physiology allows her to recognize when a patient is physically unwell and when to make referrals or change the patient's therapy regime.
In each of these scenarios, psychopharmacology education has the potential to transform mental health practitioners into well-informed patient advocates capable of promoting better health overall. It can give them the ability to see all sides of a relevant issue, share those insights with patients, and write prescriptions with a more informed understanding of the patient's overall health. To patients battling multiple medical and mental health issues, that can be a source of great comfort and a formula for better outcomes.
Prescribing Providers Can Spot Causal Factors That Might Otherwise Be Overlooked
Consider a patient with both asthma and an anxiety disorder. Recently, the patient's asthma has gotten worse, so she relies more heavily on an albuterol inhaler. Around the same time, the patient notices a severe uptick in anxious feelings. To the patient, it seems like the anxiety medication and grounding techniques she's used successfully for years don't work anymore. It becomes a major psychological setback.
The patient's prescribing provider psychologist notes that these symptoms of panic only occur after the patient uses her inhaler. After doing some research, the psychologist finds out that inhalers can cause tremors and a nervous reaction — two symptoms of anxiety. The psychologist presents this information to the patient and together they develop a plan for getting through those anxious moments. The patient, now aware that this is a medical issue, approaches her physician about the side effects she's been experiencing, ultimately finding emotional, physical, and psychological relief.
Even with pharmacological training, licensing protocols in most states don't allow psychologists to prescribe medication. Still, getting an education in psychopharmacology allows psychologists to have more nuanced and more effective conversations with patients. This allows them to consider how a serious medical diagnosis could affect physical and mental wellbeing, discuss it with the patient, and get other members of the patient's medical team involved.
Today's psychologists have access to a world of research and discovery. Psychopharmacology is allowing them to boldly defy the law of the instrument with a new set of tools and a better understanding of what targets to aim for as they work to help patients achieve optimal wellness.