<!- mfunc search_box_body ->
<!- /mfunc search_box_body ->
<!- mfunc feat_school ->
Featured Programs:
Sponsored School(s)
<!- /mfunc feat_school ->
Sex Therapist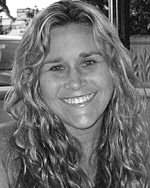 To many of us, and to society in general sex is often quite a taboo subject.   There is nothing necessarily embarrassing about a person's sex life, but it tends to be a very private matter that many people simply do not like to discuss.
Dr. Rachel Needle works as a Sex Therapist.  Her work as a psychologist focuses on exploring patients feelings, concerns and difficulties with sex.   There are a lot of strange conclusions that people can and do draw from the title of "sex therapist".  The sex therapist field  is something society does not yet know a great deal about.    Dr. Needle emphasizes that while her focus and expertise is on sexual problems, her work is first and foremost that of a psychologist.
This is a field of interest to many of our readers, so we asked Dr. Needle to share her experience in the field, and describe what it is she does in her work.
What Led You to Become a Sex Therapist?
From as far back as I can remember, I have wanted to be a Psychologist. Growing up my mother, who is in the women's health field, spoke very openly with me about sexuality. I have always been comfortable with discussing sex related topics and was a peer sex educator while in high school. It is no secret that many people are uncomfortable discussing sex related issues, but I found that people would approach me with questions and concerns quite comfortably. I believe this has to do with my knowledge of the field and my own comfort with the topic. In addition, sexuality is such an important issue which is often overlooked. I decided I wanted to address it and make sure people had accurate information, an understanding of how they got to where they are in relation to their sexual issues and concerns, and the help towards a path to a healthy and satisfying sexual life.
Learn more about sex therapy careers and salary.
What Special Training Prepared You to Treat Patients in Need of Sex Therapy? Were Sex Therapy Programs Part of Your Clinical Psychology Training?
Unfortunately, it is not a required part of clinical training to become a Psychologist. Some graduate programs do offer a course in Human Sexuality and/or Sex Therapy but typically no more than one and it is not required. There are a number of different avenues one can take to become a specialist in sexuality. There are some programs that exist that are specifically dedicated to receiving a degree in sexology or human sexuality. The state of Florida, where I live, is the only state that requires one to be certified in order to practice sex therapy.
What are the Most Common Problems Encountered by a Sex Therapist?  
A therapist that specializes in sexuality can encounter problems with relationships, sexual desire, arousal, orgasm, pain, compulsivity, desire discrepancies, discomfort with their bodies and sexuality, and gender identity.
<!- mfunc search_btn -> <!- /mfunc search_btn ->
For Many People Sex is Highly Intimate and Often Difficult to Talk About... How do You Overcome that Obstacle in Your Practice?
Sex is a difficult topic for many to discuss. I believe it helps my clients feel more comfortable talking about sex and their issues with sex by seeing my comfort with the topic as well as knowing my expertise in the area. I strive to be open, nonjudgmental, and empathic. When possible, I normalize their feelings and experiences, while also helping them to understand how they got to the place they are that day and individualizing their treatment.
What are Some of the Challenges You Have Faced as a Sex Therapist?
The only challenge I have faced, which I don't really consider a challenge but rather an opportunity to educate people, is confusion about what it is that I do. Many people don't understand what a sex therapists does. Some even confuse it with a sex surrogate or with someone who just watches and critiques people having sex. This couldn't be further from what it is I do. First and foremost I approach my work  as a Psychologist. While I specialize in sex and relationships and am a certified sex therapist, there are many other areas I have had extensive training in, and I don't see a client as just their presenting sexual issue. More often than not, there is much more going on and many factors contributing to their issue or concern.
Can You Share Some of the Successes You've Experienced as a Sex Therapist?, How Has Sex Therapy Changed the Lives of Your Patients? 
My success with clients comes from the client and my ability to facilitate understanding of how they came to be at the place they are with themselves and their sexual functioning. Sex therapy has typically been thought of as very cognitive-behavioral, involving a number of behavioral exercises including homework assignments and certain specific exercises. While I do sometimes utilize these techniques, I look at the client the way I would anyone else coming into my Psychology practice. They are not merely their sexual issue. Understanding the person's history both sexually and otherwise, helps me to support the client build an understanding of themselves and their issue, so that we can begin to make changes in their thinking and behavior.
What Advice Do You Have for Students Aspiring to Enter the Field of Sex Therapy?  
Seek out as many educational trainings and workshops as possible; go to the conferences of and join sex related organizations such as SSTAR (Society for Sex Therapy and Research), AASECT (American Association of Sex Educators, Counselors, and Therapists), SSSS (Society for the Scientific Study of Sexuality), and/or ISSWSH (International Society for the Study of Women's Sexual Health); and read sex research and therapy related journals to keep up on current research in the field.
Please follow Rachel on Twitter @DrRachelNeedle, Facebook, and Google+.