<!- mfunc search_box_body ->
<!- /mfunc search_box_body ->
<!- mfunc feat_school ->
Featured Programs:
Sponsored School(s)
<!- /mfunc feat_school ->
Sex Therapist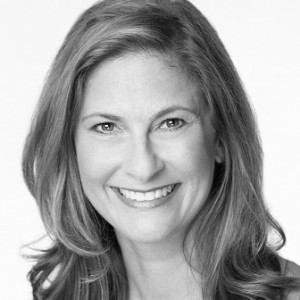 Sari Cooper, LCSW, has been assisting clients for over 20 years to conquer emotional, psychological, as well as deep-seated sexual issues. Quite uniquely, her journey began in the arts--she received a Bachelor's in Fine Arts from The Julliard School where she majored in Dance. Sari went on to be a successful choreographer, modern dancer and producer.
During this phase of her professional career, she found herself intellectually inspired by the field of psychology. Eventually she was motivated to transition from a career in the arts to one in the field of psychology. Today she has a thriving practice in Manhattan's Upper West Side and in Midtown where she is a psychotherapist for individuals and couples, as well as a sex therapist. She has been featured on the Dr. Oz Show and interviewed as an expert multiple times on the CBS Morning Show.
Currently, Sari creates workshops designed for: employee assistance programs, psychological organizations, educational institutes and women's groups on sexual health. She is an AASECT-Certified Sex Therapist and earned her Master's in Social Work from Hunter College. Also to her credit, she completed the Post-Graduate Externship Program in Family and Couples Therapy at The Ackerman Center for the Family where she studied Family Systems Therapy, and finished her sex therapy training with Dr. Sandra Leiblum at the Human Sexuality Program/UMDNJ, Robert Wood Johnson Medical School.
You have had such an interesting and diversified professional career! How did it evolve?
I had been a professional modern choreographer and dancer in New York for many years and remember watching a video about family therapy with Salvador Minuchin (the famous family therapist) and thinking that it was something amazing. I had always thought that I would return to academia when I was done with my dance career and felt that this family and couples systems therapy was something that resonated strongly with me. I knew I had the non-verbal and observational skills from my years as a dancer and the communication skills as a choreographer, and I wanted to find a career in which I might help people to heal.
<!- mfunc search_btn -> <!- /mfunc search_btn ->
When did the field of psychology enter the picture?
While still dancing professionally, I took some graduate Psychology classes (I had not studied Psychology at The Julliard School) and volunteered with teen girls at an agency in my neighborhood as an arts teacher and peer counselor. That same year I was accepted into Minuchin's Institute to study family therapy cases in person (Family therapy is done with a team watching behind a one-way mirror as the therapist conducts a session; the team calls in with questions and observations for the family.). After these three experiences, I felt like I wanted to become a family therapist. In order to receive that training I decided to get my Master's in Social Work with my sights on post-graduate work in Family Therapy following.
How did you become a Certified Sex Therapist?
After completing my Master's in Social Work, I continued my education on family therapy and couples therapy in a post-graduate institute and began seeing more and more couples in my private practice. At this point, I realized that I could no longer wait until the client or couple brought up sexuality as I had originally been trained. I felt that if I brought it up as a simple question, the client(s) would feel more comfortable in discussing an issue if there was one. I began asking my clients how their sex lives were as part of my initial assessment. Once I started asking it seemed like clients felt relieved to unburden themselves of issues (and at times past traumas) that a client had never discussed before; challenges both historical and current that might never have come up in therapy had I not asked.
It was a sign to me that I needed to learn more about Sex Therapy to be a better therapist. It also felt like I had come full circle since sexuality and sensuality are an innate part of modern dance and discussing movement and sexuality felt comfortable to me. I felt like I was finally combining my creative and analytic sides with the innate understanding I had around physicality.
If you could change anything about the specialty of sex therapy, what would you improve?
I would love it if the public were more aware that AASECT-Certification in Sex Therapy and Sex Therapy Supervision requires challenging and in depth education and supervision and that there is a big difference between someone who may call themselves a Sex Therapist or relationship expert and someone who has earned their certification.
Your life experience certainly lends itself to be fascinating content for a book. Have you written one yet?
I am in the process of working on a book to help couples in their sex life. I feel there is a way in which my background as a dancer has influenced my clinical perspective, and with couples, that is unique and different (in some ways) from what other sex therapists can offer. I believe my distinct qualifications are very useful. I also want to put in the book all the things that couples need to know if they're going to make it as a sexual duo over the long haul.
What one thing do you hope to have accomplished by the end of your career?
I hope to make lasting changes in my clients' lives through my practice, but I also want to achieve a larger reach to the general public by helping them feel more accepting of their own sexuality as well as that of others through the publication of my book. Many people feel a lot of shame about sexuality and/or have misinformation about it. If I can provide more education and support for people to explore their sexuality, I will feel quite fulfilled.
I want to add that I also want to help more girls and women through my volunteer work in a grass roots non-profit called AWARENYC begun five years ago to help girls and women in need.
Your list of accomplishments and media presence seem hard to beat—What's next?
I am working on a new Youtube series titled Sex Esteem™ in which I'll help educate folks about sexuality. My website is www.saricooper.com, and I'm working on a new one with a new blog. I write for HuffingtonPost and Psychology Today and am called upon by media like CBS This Morning, Dr. Oz, Women's Health, Cosmo, and Esquire regularly for interviews about sexuality and relationships.
Folks can like my Facebook Page, and follow me on Twitter or email me directly at sari@saricooper.com if they would like to have their name added to my newsletter for upcoming news, blogs and appearances.
<!- mfunc search_btn -> <!- /mfunc search_btn ->