<!- mfunc search_box_body ->
<!- /mfunc search_box_body ->
<!- mfunc feat_school ->
Featured Programs:
Sponsored School(s)
<!- /mfunc feat_school ->
Life Coach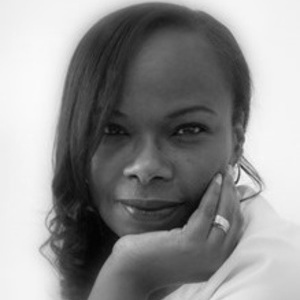 Dawn C. Reid, MS, earned an undergraduate degree from the New York Institute of Technology and a graduate degree from Walden University. In addition to being a Life Coach, she is currently working on her doctoral studies at Northcentral University; her goal being a PhD in Behavioral Science. Reid is a wife, mother and author of two books; Positive Thinking for Positive Being and Don't Let the Funeral Kill You.
What made you want to become a Life Coach?
My son Isaiah was diagnosed on the Autism Spectrum (with Aspergers Syndrome), which impedes his social skills and academic success. Partly, Aspergers impacts his behavior, how he processes information and understands, or relates to others. Therefore, I entered the field because I wanted to better understand how to help him with understanding himself, others, and becoming independent—in spite of this diagnosis. Additionally, depression and anxiety seems to run in my family. Therefore, I wanted to understand these conditions more formally. So, I would say those are my primary reasons I entered the field of psychology. However, I also aspire to improve my effectiveness as a life coach, as well as become a researcher-professor. Most tenure-track professorships in behavioral or social science require a PhD in an area of psychology. Finally, the more I studied various topics and areas, the more I become interested in learning about and applying theories in psychology subfields such as social cognition, stereotypes/stereotype threat, coaching psychology, relationship psychology, media and psychology, and so forth, to enhance my coaching practice.
How did you (educationally) get to where are today?
After I graduated from high school, I attended Katherine Gibbs Business School (Now Gibbs College). I studied to be an office paralegal. Then I thought about becoming a flight attendant. However, since the thought of living so far away from my then boyfriend, I decided to go to Rutgers College in Newark, NJ. My initial college track was English as I loved literature and writing, and I thought about becoming an elementary English teacher. However, a few years later, I decided to marry my then boyfriend…now husband. I took a break after we got married and then started to have children. In 2005, I attended NYIT/Ellis College and graduated in 2009 with a BS degree in behavioral science. I was proud to graduate Summa Cum Laude, with a GPA of 3.91.
<!- mfunc search_btn -> <!- /mfunc search_btn ->
What did you do next?
In 2009, I decided I wanted to get my MS degree in psychology. I attended Walden University and focused on social cognition, Theory of Mind, as well as attitudes and attributions. I graduated with honors and a 3.8 GPA. I am currently enrolled at Northcentral University, where I am earning my PhD in psychology. I am likely to defend my dissertation in late 2016. I'm still considering my dissertation options.
What are the topics in which you are interested?
One such topic of study and research is how reality television shows influence social cognition and behavior. Other research interests include, coaching psychology and social cognition, developing personality assessments for identifying bedroom communication types/styles, and identifying successful marriage and relationship coaching methods.
What are/were the greatest challenges for you educationally?
I would say my greatest challenge educationally is balancing family, work and research (time). Furthermore, as we hear all the time in the news, and as I am experiencing first hand, paying for college is extremely expensive. So, that's also a challenge. Therefore, managing time, money and talents—keeping everything running smoothly, can be a challenge sometimes. However, I make it work…and I make it look easy for those looking in from the outside. But, these challenges are beneficial, as strange as that may sound. What I learn, I teach to others. My mistakes, failures, and even overcoming challenges, are used as tools and opportunities for my coaching business, as well as topics of research for some of my classes. Yeah, my challenges definitely provide a great deal of material for school (laughing).
What groups/not-for-profits/awareness and organizations are you involved in and which would you recommend for professionals or interested laypersons in your field?
Well, at this time, I belong to Northcentral University's Student Advisory Board for the Department of Psychology. I was previously a member of the American Psychological Association, the Society for the Psychological Study of Social Issues, Autism Parent Education Network, and the Society for the Teaching of Psychology. I would say all of these organizations are very important to be a part of if you are in the field of psychology, and are dependent on your subfield of interest. However, it's very important to be an active participating member. That can be hard while you are in school. My plan is to renew my memberships after I earn my PhD. At that time, I can better contribute to the organizations and use my skills and knowledge to add to the literature and further enhance the field. Additionally, I am a member of a few LinkedIn groups, such as the Coaching and Coaching Psychology Research group and Positive Psychology Coaching. I highly recommend becoming part of LinkedIn groups pertaining to your field of psychology because these groups are a great way to network with the "who's-who" of psychology and learn about what is currently going on in the industry.
What advice would you give someone who wanted to follow in your footsteps?
I would advise someone who wanted to follow in my footsteps to 1) experiment and study different disciplines within the field; 2) embrace your "thinking" mistakes, and be ready to challenge closely held beliefs, because studying psychology is going to change how you see the world; 3) network with others in the field, get to know your professors and the work that they are doing, connect with people who are doing what you want to do or researching topics that you are interested in; and 4) attend conferences and learn as much as you can about a topics that interest you most.
Find out more about becoming a life coach.
<!- mfunc search_btn -> <!- /mfunc search_btn ->