<!- mfunc search_box_body ->
<!- /mfunc search_box_body ->
<!- mfunc feat_school ->
Featured Programs:
Sponsored School(s)
<!- /mfunc feat_school ->
Clinical Psychologist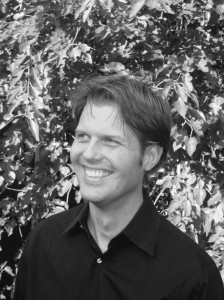 Psychologists not only work in an office setting, but also encounter a variety of opportunities to spread their wings in other arenas. As a clinical psychologist and certified life coach specializing in relationships, Dr. John Duffy has been in private practice for the past 15 years. Over the course of his career, Duffy has published a book, and now serves as a parenting, teen and relationship expert for a number of print, online, radio and TV outlets – most notably and recently for NBC's Steve Harvey Show.
"What I love about my career is that I'm never certain of the next iteration, but I am certain there will always be something new coming along," says Duffy. "This is never a static field!"
Despite always wanting to help people, and possessing an interest in how the mind works and how people respond to stress, Duffy initially followed his parents' strong suggestion to enter accounting when choosing a college major at Notre Dame. Referring to the field as one that showed promise for his financial future at the time, Duffy refers to his choice as taking the 'safe route'. He wound up spending more than six years in public accounting before his wife, Julie, suggested to leave the numbers behind and pursue grad school in psychology.
"Long story short, I followed that path," says Duffy of pursuing his true calling. "It's been perfect, and suits me beautifully."
Today, Duffy works with a great deal of adolescents and parents, and plays a significant role in combating some of the greatest challenges that faces today's youth. He notes that many children suffer from unnecessary stress that comes from a number of sources.
"Information is far too readily available and, due in part to rapid technological advances, their lives move far too fast," says Duffy of the younger generation. "It is very confusing and overwhelming to be a young person today."
Duffy spends a great deal of time highlighting the importance of parent-child relationships. He explains that parents tend to become less available to their children as they approach their teen years.
"Parents typically address their teens from fear, judgment and ego, none of which are useful or relationship-building," notes Duffy. "I have learned in the past few years that most relationship issues fall under the banner of un-availability, including difficulties we all suffer in our relationships with ourselves."
<!- mfunc search_btn -> <!- /mfunc search_btn ->
This "unavailability" Duffy speaks of is a topic he will address in his upcoming second book – a subject he says he's built most of his career around. His first book, "The Available Parent: Radical Optimism for Raising Teens and Tweens" (Viva Editions, 2011) recently reached #1 best-seller status on Amazon. The book concentrates on parents learning how to gain a better understanding of teenage rebellion, and how to build a child's self-esteem and confidence.
As for challenges regarding his career field, Duffy warns students interested in counseling teenagers and their families should be prepared for tough work, running into crises, and encountering combative sessions. "In these instances, you have to trust your training and, more importantly, your caring instincts," he says. "But I cannot fathom more rewarding work."
Duffy also advises experts to keep their eyes and ears open, and says, "No matter where you are in a career working with teens and families, you will always, always have a lot to learn."
John offers the following advice to a student interested in becoming a psychology major: "Regardless of whatever you might hear, this is a great time to be in this field. The research is ever-changing, including the positive psychology movement, making psychology more dynamic than ever… Mostly, I have had the privilege of working with and helping several hundred families over the years, and I never stop learning from them. If you come into this career assuming no limits, that assumption will bear itself out."
John can be also found on @drjohnduffy on Twitter and Facebook.