<!- mfunc search_box_body ->
<!- /mfunc search_box_body ->
<!- mfunc feat_school ->
Featured Programs:
Sponsored School(s)
<!- /mfunc feat_school ->
School Counselor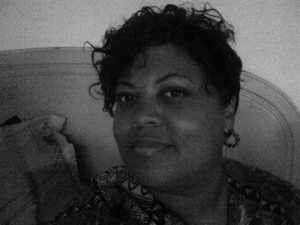 The job of school counselor is an important one that often flies under the radar when you are thinking about school staff. Their responsibilities aren't set in stone and can range from conflict resolution to individual student guidance. Despite the lack of public recognition, Felicia Meadows wanted to be a school guidance counselor because she loves working with kids and felt strongly that the best way to help them was as a school guidance counselor. She also happens to be an engaging interview with useful advice on a number of different subjects, which is of course why we wanted to interview her in the first place. Read on as she dishes on what makes a great school counselor, how reality is often different from school theory, and what the hardest parts of her job are. Enjoy!
Can you tell us about how you ended up becoming a School Counselor?
My decision was twofold. My undergrad is in Psychology and I LOVE children. I realized that most families are dysfunctional and that children are a product of that dysfunction. My mother was an educator and I figured the best way to help children would be in environment where I could reach the most children which was education. Secondly, when I was in high school I had a horrible "Guidance" Counselor. I was always an HONOR and AP student but as an African American female I was overlooked. I wanted to go to Penn State and my "Guidance" Counselor smugly told me that I would never get into Penn because instead of taking two years of the same foreign language I took one year of Latin and one year of Spanish. This despite the fact that as my Counselor he should have been the one to help me select college ready courses. Luckily, I', determined and needless to say I got into Penn State but didn't go due to lack of on campus housing. I vowed that I would never let an adult do to another child what my Counselor did to me.
What sort of education and experience did you have to acquire to be eligible for this position?
School Counselors require a Master Degree with most program being a minimum of 48 credit hours due to State regulations.The state of Maryland also requires 700 hours in a practicum and internship (unpaid).
What exactly does your job entail? What is the 9-5 of a School Counselor?
As a School Counselor you can plan to plan but my day is usually spent putting out fires. As a Counselor my job entails helping students meet their academic, social, and career needs through individual counseling , group counseling, conflict resolution and classroom guidance lessons. Your level, elementary, middle or high determines your exact duties. As a Middle School Counselor I do parent nights, parent/teacher conferences, high school registration, service learning coordinating and scheduling. Counselors are also responsible for writing 504's and serving as a member of the IEP (Individual Education Plan) team. And of course, other duties as assigned.
<!- mfunc search_btn -> <!- /mfunc search_btn ->
What is it that you love about your job?
I love everything about working with children. I love being able to see children mature and grow and actually listen to what you have advised them on.
What are the hardest parts about what you do as a School Counselor?
The hardest part about being a School Counselor is referring parents to resources that their children desperately need and having parents do nothing. The other is parents who are in denial and don't accept responsibility for their children's behavior and individuals who work in education but really don't understand and have compassion for children.
Can you share with us an experience you have had as a School Counselor in which you felt your skillset made a difference in someones life?
I think my ability to be very candid and open with them and being relatable helps them better receive what I say to them. I have students who come to me when they are concerned about what their friends are experiencing (abuse, cutting, suicide) because they know I' will handle it.
In your opinion, what are attributes that students should cultivate in order to become GREAT School Counselor?
While you must be compassionate, understanding and non judgmental the GREATEST asset is authenticity.
Do you have any final words of wisdom for individuals looking to become School Counselors?
My final words of wisdom are that your Graduate program will not prepare you for actually working in a the trenches of the school environment Theory is great but reality is better. Don't get too emotionally attached because you can't help everyone. Look at everything from a solution based standpoint not a judgmental standpoint, we all have biases but it cannot affect your work. My Counseling Supervisor passed on this advise to me, that it takes about 3 years to get into your groove. Last but not least do whatever your Principal asks you to do within reason because it IS their building (as they will remind you often).
Learn more about school counseling degrees.