<!- mfunc search_box_body ->
<!- /mfunc search_box_body ->
<!- mfunc feat_school ->
Featured Programs:
Sponsored School(s)
<!- /mfunc feat_school ->
School Counselor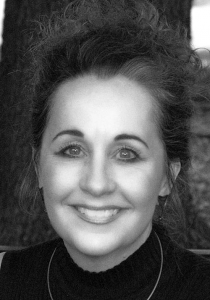 The counselor is a staple in many schools; one of the responsible adult figures the students can confide in and trust in our younger years. This profession demands a great deal of persistence, compassion and sometimes a lot patience. However, the rewards with this profession seem to be extremely rewarding.
As we learn in our interview with Kelly Crossing, some students have no idea they can have lives that don't parallel their parents' and other family members' lives. Being able to open up doors for students and being a strong and reliable resource for them can be extremely rewarding.  Kelly works every day with students and their families to promote healthy and happy lives.
What is it that made you want to become a Counselor, Kelly?
First I just want to clarify that I am a counselor and not a social worker.  There is a significant distinction in Texas.
I became a counselor after teaching for several years in a public high school.  I saw so many students who seemed lost and struggled with emotional turmoil.  I wanted to be able to work with them and hopefully help them gain a sense of peace and purpose. 
How did you come to find yourself working as a school Counselor?  Did this require any experience or training after the actual social work program?
I went back to school and earned a master's in counseling while I was still teaching.  Once my education was complete, I worked as a licensed professional counselor intern (LPC-I) for three years while accruing 3000 hours of counseling experience.  This is a state requirement.
What exactly do you do as a school counselor?
When working in the school setting, I see students and help them deal with difficulties with other students, with teachers, and with family members.  Becoming someone they can trust is critical to the success of the counseling role.  I also work with families and help them secure resources--from groceries to assistance with utility bills and housing.
As a counselor in private practice, I see clients throughout the day.  My clients are dealing with a variety of issues from relationship conflicts to serious emotional and/or behavioral disorders.  In sessions with clients I work hard to help them see an alternative perspective on their situation and then find ways they can improve their lives.  Sometimes this can be done in just a few sessions; sometimes it takes longer.
In addition to seeing clients, I also speak at various venues to counselors and others about how to improve relationships and communication, how to reduce conflict, etc..  I also own LinkLearningCenter, where we train counselors both live and via the website, providing required continuing education credit.
<!- mfunc search_btn -> <!- /mfunc search_btn ->
Can you give us a bit of a 9-5 of your average day?
Generally speaking, no two days are ever the same.  The focus is working with students and their families.  From meetings with students to home visits to bringing in speakers to talk to students, the days are always very active and sometimes even chaotic.
What is the current job market like for counselors in the school setting?
Because of so many cuts in education budgets, many counselor and social worker positions have been reduced or removed altogether.  Right now, there are sadly more counselors and social workers than there are jobs.
What kind of challenges have you faced in this profession?
Being able to help students and their families with so few resources.  I never want to just "put a band-aid on" a difficult situation, but sometimes the needs are so great that there are few other options.
What are some of your favorite things about what you do?
I love working with students.  Many of them have no idea that their life can be different from the lives of their family members.  Helping them to see that they have choices is incredibly rewarding!
Do you have any advice for students looking to become a school counselors?
Absolutely!  It is the most amazing and rewarding thing I have ever done!  If someone wants to really make a difference, this is a great way to do it.
Learn more about school counseling degrees and becoming a school counselor.