Employment Outlook & Career Guidance for Depression Counselors
<!- mfunc search_box_body ->
<!- /mfunc search_box_body ->
<!- mfunc feat_school ->
Featured Programs:
Sponsored School(s)
<!- /mfunc feat_school ->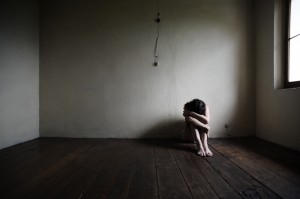 According to the United States Department of Labor, jobs for Depression Counselors will be increasing over the next 8 years at a rapid rate. While the average increase for employment (in general) is 5%; the projected increase in employment growth for mental health counselors (including depression counselors) is 22%.  Three factors have contributed to this substantially positive outlook for Depression Counselors.
Federal Mandates
Recently implemented federal laws require both private sector insurance and state healthcare insurance programs to offer within their coverage plans the option of receiving both inpatient and outpatient treatment for depression.  These requirements have created a new demand for qualified Depression Counselors in private practice as well as institutional and government settings.
Recession-Related Depression
Unemployment, displacement issues, divorce caused by monetary discord and substance abuse are all situations that arise from economies experiencing prolonged recession. Counselors are needed for taking care of situational depression caused by economically related issues.
Veterans Requiring Treatment
As soldiers return from recent global assignments, Depression Counselors are needed to assist in the Veterans Administration. Research has revealed that wars over the past two decades have resulted in more reports of Post-Traumatic Stress Disorder (PTSD) than any other time in history. Since depression is the symptomatic indicator of PTSD, Depression Counselors will be increasingly needed for the treatment of veterans.
"After three tours of duty in Iraq, I can tell you that men returning home really need help dealing with the adjustments of continued military or civilian life. Transitional issues are one of the hardest things officers have to deal with when they are in command of any unit stateside."

-E. Hoffenberg, Army Commissioned Officer (ACO)
RELATED: How to Help Those Considering Suicide
What Type of Positions Can a Depression Counselor Hold?
State and County Hospitals: On-Staff/Resident Counselor
To be in compliance with newly established federal laws, state and county hospitals will need to employ Depression Counselors to meet the escalating demands resulting from rights of coverage.
Private Hospitals: On-Staff/Resident Depression Counselor
Privately financed institutions will need to have in their employ qualified Depression Counselors to provide the mental health counseling new laws require. Since these are newly implemented mandates, these institutions will be creating positions which will need to be filled.
Consultant
For institutions that either cannot afford or choose not to have on-staff Depression Counselors, consultants would prove a viable option. A Depression Counselor would work for the organization either on a regular retainer or an ad hoc basis.
Colleges and Universities: On-Staff Depression Counselor
Increases in enrollment numbers at colleges and universities will result in an increased need for counselors specializing in depression.
Federal, State and Local Agencies: Depression Counselor
Government employees will be entitled to mental health care as a result of the new national healthcare framework. Since depression counseling is one of the required options that must be provided; federal, state and local agencies will have to have Depression Counselors in their employ.
Private Practice
Licensed Depression Counselors could choose to go into private practice. They can be solo-practitioners or join a related group or clinic.
<!- mfunc search_btn -> <!- /mfunc search_btn ->
Ways for Depression Counselors to Increase Desirability as a Job Candidate 
Educational Degrees
Job candidates seeking work with only a Bachelor's Degree greatly minimize the chances of being selected for positions. Those in possession of a Master's Degree will fare better. Although the job outlook is promising, the applicant most likely to be hired is one with a Doctorate. Also, having a degree from an institution accredited by the American Psychological Association (APA) greatly enhances desirability of a candidate. Learn more about the counseling degree path.
Featured Counseling Degree Programs Online
Experience
Finding a way to factor experience into your employment resume as a Depression Counselor is always seen as an asset for a potential employer. For example, if there are college classes offered in your area regarding depression, you might find opportunities to speak with, mentor, or tutor students attending those courses. You might offer your services to the course instructors which would assist them in bringing the fullest experience possible to their learning curricula.
Volunteer Experience with Not-for-Profit Organizations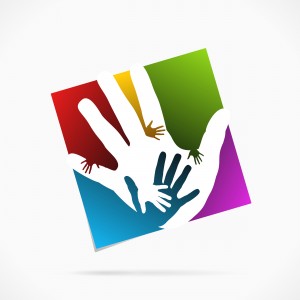 Non-profit groups routinely hire volunteers to work within their organizations. The following is a partial list of groups dealing with depression and/or anxiety. Please check your local city, county and states resources for additional ideas.
The American Foundation for Suicide Prevention:  http://afsp.donordrive.com/index.cfm?fuseaction=donordrive.home/
The American Association of Suicidology:  https://www.suicidology.org/
More Than Sad: https://afsp.org/more-than-sad
Suicide Prevention Resource Center: http://www.sprc.org/bpr/
Postpartum Support International:  http://www.postpartum.net/
Freedom From Fear: http://www.freedomfromfear.org/
Anxiety Disorders Association of America: http://www.adaa.org/
The Beacon Tree Foundation: http://www.beacontree.org/
National Alliance on Mental Illness: http://www.nami.org/
National Suicide Prevention Lifeline: http://www.suicidepreventionlifeline.org/
"As a volunteer for the California Youth Crisis Line I am using my education and experience to help teens overcome their feelings in order that they may reach out and ask for help."

-Patty Doyle, Volunteer in the Greater Los Angeles Area, California
Ways for a Depression Counselor to Increase His/Her Salary
Education: Degrees
Most employers (both private and public) recognize and reward employees furthering their knowledge and skills through additional education. Continuing throughout your career to seek higher levels of excellence through education will afford you greater earning potential either with a present employer or in obtaining alternative employment.
Education: Certifications
State and national organizations that involve Depression Counseling have various certification programs. Obtaining additional certifications will exhibit to your employer marked efforts at continuing education. For example, The National Board for Certified Counselors offer a number of certification programs for all levels of degree'd professionals. http://www.nbcc.org/ourcertifications/
Private Practice: Seeking Government Contracts
For those Depression Counselors in private practice, this is a fortuitous time period for seeking employment as a sub-contractor for local, state and federal governments. The counselor need not give up their regular clients in order to accept a contracted caseload from the public sector (unless of course the contract required it.)
Develop Public Presence Through Community Involvement
Increase your bargaining power with employers by developing a presence in local affairs. Positive works that you do within the community reflect favorably on your employer. Become a member of groups (i.e. The Rotary Club) and participate in worthwhile events and charity functions. Your worth to the company will grow as does your positive reputation in the media and at a government level. Positive public personas are a powerful leveraging tool at the bargaining table.
2021 US Bureau of Labor Statistics job market trends and salary figures for mental health counselors are based on national data, not school-specific information. Conditions in your area may vary. Data accessed June 2023.