Can a Counseling Degree Make Me Rich?
<!- mfunc search_box_body ->
<!- /mfunc search_box_body ->
<!- mfunc feat_school ->
Featured Programs:
Sponsored School(s)
<!- /mfunc feat_school ->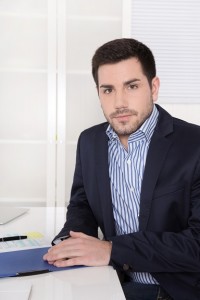 A prerequisite to knowing if a counseling degree can make you rich requires an answer to the question, "What is rich?"Rich is an objective concept and not quantifiable by any static measure. One man might feel that living in a well-groomed middle-class neighborhood is poverty, while another man sees it as his kingdom.
Some people do not define the concept of "rich" in terms of income or material possessions; being rich for them means having the love and presence of family and friends, as well as health and contentment. In this case, monetary considerations would most probably be any amount of money which supported a lifestyle enhancing these important relationships as well as relieve destructive stress known to cause ill-health and unhappiness.
Therefore, a working definition for the concept of being "rich" needs to be established. Since the meaning is subjective, write down exactly what comes to your mind when you think of living the "rich" life in your geographical location. (Make sure you are location specific; the cost of living varies drastically from one state to another.) Once you identify the specifics of your unique perceptions regarding wealth and the costs relative to your location, the components leading to attainment will become clear. A dollar figure will emerge; it will be the sum total of the cost of each component necessary for you to achieve your vision of wealth.
Hopefully, the profiles that follow will enable you to superimpose your paradigm of being rich onto the various career opportunities and their remunerations.  All income figures are based on entry-level positions; increases occur with additional experience and/or education. The profiles are broken up into 3 groups with regards to degree: bachelor's, master's and doctorate.
Warning to the reader: Do not confuse these figures with "median" salary statistics or "mean" salary statistics. Median salary statistics are used in the United States Bureau of Labor Statistics' (BLS) Occupational Employment Statistics (OES) and the Occupational Handbook Outlooks. A median salary is not an average salary; it is the salary that 50% of the people make less than and 50% make more than. The "mean" or average salary amount is in fact the average, and can be found on the USDOL's site under OES Maps.
Considering Bachelor's Degree in Counseling
Having a bachelor's degree in counseling gives one the choice of starting a business-oriented career or one that is traditionally a government job and/or one of the helping professions.
Business Careers: With a Bachelor's Degree
The business world readily accepts those with B.A.'s in counseling to do any number of profitable jobs. The following is a compilation including a variety of them, followed by their entry-level income figures; job descriptions and various salaries are published by the United States Bureau of Labor Statistics. The average income (mean) for each job will vary from state to state and will be based on experience. Also, the careers involving sales will fluctuate according to rates of commission paid as a function of sales made.
Some of the entry-level business careers open to those with a bachelor's in counseling include:
The list is far from exhaustive; it is simply meant to illustrate the types of career options. Entry-level salaries for these positions come from BLS data for the lowest 10% of earners in each category and may vary.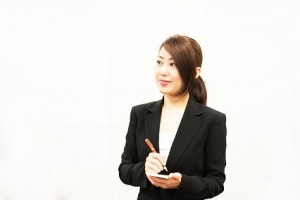 While many students major in counseling in order to work directly with people in a therapeutic environment; there is no reason why a graduate cannot apply the skills and knowledge achieved to a traditional business career. Mark Ruiz graduated with a bachelor's degree in psychology and is very happy with his decision to enter the world of business.
"I have a degree in psychology and went into the insurance industry. I love what I do and I am good at it. I am not all about the money; I chose this job because it suited my personality. Don't let anyone tell you that a degree in psychology is useless and that you have to starve. I earn just shy of 100K per year, others with similar degrees who are more ambitious make 150/200K per year in my same business."  

- Mark Ruiz B.A., Insurance Agent
Helping Professions/Government Positions: With a Bachelor's Degree    
Helping professions are those which strive to directly assist people in living healthier, more fulfilling lives. There is an assortment of these jobs positioned to hire those with a bachelor's in counseling; some of them are available through private employers while others are government jobs. Unlike a majority of the business occupations listed, these careers do not involve commissions; they are either salaried or compensated hourly. Once again, these are entry-level salaries.
Spotlight Bachelor Programs
<!- mfunc feat_school ->
Featured Programs:
Sponsored School(s)

<!- /mfunc feat_school ->
Some of the jobs include:
Kevin Brady has been a Correctional Officer for 11 years. He graduated with a bachelor's in psychology (with a counseling specialty). Conversations he had with a family member in law enforcement inspired him to apply for his current job.
"I have always wanted to work with people and I wanted to do it as a counselor. I never envisioned myself working for the government, especially as a Correctional Officer. But I was told there was a job opening and so I decided to look into it. I've been here for a little over 11 years and I am very satisfied. Even though I had originally wanted to be using my degree differently, I found that I am able to make a difference in people's lives right here in the prison. I encourage them, listen to them, and basically help them to cope. Although I still don't get weekends off, I am paid well and my family and I have good benefits."

- Kevin BradyB.A., Correctional Officer
<!- mfunc search_btn -> <!- /mfunc search_btn ->
Considering Master's Degree in Counseling
A master's degree in counseling opens many more doors of opportunity than does a bachelor's degree in counseling. As is expected with an advanced degree, the salaries are also higher. Since a graduate with a master's in counseling can open a private practice once state requirements have been met, the distinction between business and government opportunities need not be delineated.
Spotlight Master's Programs
Here are some of the jobs available and their entry-level salaries:
Considering Doctorate in Counseling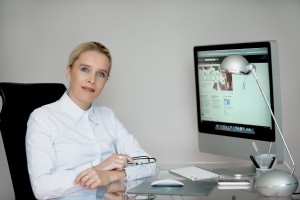 When considering whether or not a doctorate in counseling will lead to riches, it is vitally important to remember one thing: you will be in college for 5-7 years. Some doctoral programs offer tuition grants to cover academic costs, but that may not cover all expenses during that time. The university jobs for which you will qualify while in college typically are low-paying. It is important find out exactly why you want a doctorate before embarking on the extensive and expensive journey. If the answer is an attempt to gain prestige or anticipation of instant money, this is not a wise career path. If you dream of being a college professor, researcher, or open a private practice, then a doctorate is a likely way to go.
Spotlight Doctorate Programs
Some of the entry-level jobs available to people with a Doctorate in Counseling are the same as those with a Master's. However, with your advanced education, your salary may fall around or above the median instead of closer to entry-level wages. Potential salary ranges for counselors with doctorates might include:
The higher number of these ranges represent the top 10% of earners in each profession as reported by the BLS. Your salary potential may vary.
Cynthia Platt Ph.D. struggled to decide whether or not to get her doctorate after she finished her master's degree. She says,
"The salaries you are paid with a master's and doctorate may start out very similar, but can increase much more if you have a doctorate and are in private practice. When you get your doctorate in counseling, you can pretty much do the same things as a clinical psychologist, and you will be competing for jobs with them. Don't go into the field thinking it's a money maker. I'm not discouraging you at all, as this is my field and I LOVE it, but I am certainly not doing it for the money."                                                                                                 

- Cynthia Platt Ph.D.
Bob Pruitt Ph.D. is a counselor who is very precise about the costs and benefits of a doctorate. He broke it down this way;
"When you get your doctorate (so after 5-7 years), you have to do at least a 1 year-long postdoc to get licensed. These generally pay (on average) 30K. If you are lucky and don't do a clinical postdoc (so do research or teach), you may make 50K when you are out. That might sound good but here's something I have had to deal with: I have two nieces who are younger than I am and we make the same amount of money. The problem is they both just graduated and they have only bachelor's degrees. Not good for the ego. Anyway, for the next several years after that, the salary is about 50K-70K on the absolute high end (more about 50K). And, if you go to a PsyD program, you'll likely end up with 100-150K in loans, which is more than $600/month that you'll have to repay."                                                                              

- Robert Pruitt Ph.D.         
It would seem that the most important question is not, "Will a counseling degree make you rich?" The more important question is, "How badly do you want to have a counseling degree?" Passion for doing what you love is the key to an abundant attitude; it can make you feel filthy rich, in spite of a making a very modest income.
2022 US Bureau of Labor Statistics job market trends and salary figures for Advertising Sales Agents, Appraisers and Assessors of Real Estate, Insurance Sales Agents, Loan Officers, Property, Real Estate, and Community Association Managers, Sales Engineers, Market Research Analysts, Securities, Commodities, and Financial Services Sales Agents, Wholesale Manufacturer's Representatives, Correctional Officer, Social Workers, Substance Abuse Counselors, Probation Officers, Social or Community Service Managers, Social and Human Service Assistants, Corrections Officers, Community Health Workers, Marriage and Family Therapists, Mental Health Counselors, Rehabilitation Counselors, School Guidance Counselors, Post-secondary Teachers, and Counselors (all other) are based on national data, not school-specific information. Conditions in your area may vary. Data accessed July 2023.
<!- mfunc search_btn -> <!- /mfunc search_btn ->