Domestic Violence Counselor Careers
<!- mfunc search_box_body ->
<!- /mfunc search_box_body ->
<!- mfunc feat_school ->
Featured Programs:
Sponsored School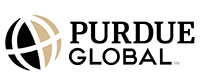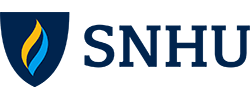 <!- /mfunc feat_school ->
What Is Domestic Violence Counseling?
For some people, the thought of "happily ever after" might seem like a nice idea, but it's far from reality. For these people, the term "happily ever after" simply does not apply. There are millions of people in America that find themselves in domestic violence situations each year. These types of situations are not only unhappy and uncomfortable, but they are also downright dangerous.
Domestic violence is a type of domestic abuse that involves physical violence. This type of abuse can consist of several actions, including hitting, punching, kicking, restraining, and shoving, as well as threats of these actions.
However, violent individuals in these situations will often spew their poison in all forms of abuse. For instance, along with being physically abusive, they might also be emotionally, financially, and even sexually abusive as well.
Domestic violence situations are also not always what one would typically think of. For example, the classic domestic violence situation is often thought of as being a situation in which a man strikes his wife. Domestic violence can happen between married and unmarried couples, as well as gay and lesbian partners. Women are also not the only domestic violence victims, either, and they may even be the abusers.
Understanding why a domestic violence victim does not leave their abuser can be one of the hardest things for onlookers to understand, particularly if they themselves have never been in that sort of situation before. In reality, leaving an abusive partner can be one of the most difficult things that a domestic violence victim ever has to do. These types of situations often make victims feel powerless, scared, hopeless, weak, humiliated, and ashamed.
Domestic violence counseling, however, is a type of counseling geared toward helping domestic violence victims cope with their situations. Although other counselors may be able to help these types of victims, domestic violence is a very complex and delicate situation, which domestic violence counselors are specifically trained to understand and handle.
At one time, domestic violence was something of a taboo topic. It was not spoken of and was even considered to be the norm. Today, however, more and more people are becoming aware of the dangers of this type of abuse, making domestic violence counseling a growing field.
Featured Counseling program
How Do I Become a Domestic Violence Counselor?
To become a domestic violence counselor you will need to go through a rather rigorous amount of schooling. This includes obtaining a Bachelor's Degree, then a Master's Degree, and finally entering into a Doctorate or PhD program. If you are serious about entering into this field of study, request information from programs available for you here.
Why Do We Need Domestic Violence Counseling?
As mentioned above, domestic violence is very dangerous. It can leave both physical and emotional scars. It is also not unheard of for abusers to murder their partners in fits of rage.
Domestic violence counseling is necessary, because it helps victims escape their abusers and cope with the devastating effects of the abuse.
What Does a Domestic Violence Counselor Do?
The first step that a domestic violence counselor will usually take when attempting to help someone is to assess the situation. This usually involves interviewing the subject - and possibly anyone else in the household - in order to determine the extent and severity of the abuse.
When working with victims, domestic violence counselors will often do more listening than talking, especially at first. This enables the victim to feel more in control, something she most likely was not able to feel while with her abuser. It also helps the victim voice her concerns and feelings, and it helps the counselor gain the victim's trust.
Education is another primary responsibility of a domestic violence counselor. For instance, if a counselor is working with a victim that has not yet left her abuser, he will usually educate her on all aspects of domestic violence. In doing so, the counselor is supplying the victim with information she can use to see her situation more clearly.
During their counseling sessions, domestic violence counselors will often try to help victims understand that the abuse was not their fault. They will also try to help a victim become more empowered and independent. If a victim is still with an abuser, the counselor might also gently try to persuade her that life without the abuser is not only doable, but also in her best interest.
In some cases, a domestic violence counselor will also act as a victim advocate. This might involve helping victims find legal and medical help, get protection orders, or find a temporary place to live. Counselors might also accompany victims to court and possibly act as witnesses in criminal cases involving their clients.
Besides helping domestic violence victims with abusive situations, domestic counselors will also usually help them work through emotional and mental damage they may have suffered during their ordeals. For example, they may need to treat disorders such as depression, anxiety, and post-traumatic stress disorder.
Where Do Domestic Violence Counselors Work?
Domestic violence counselors might work in a number of different settings. They may be employed by hospitals, for instance, and be called upon to assess possible domestic violence cases. Battered women's shelters and non-profit organizations might also hire domestic violence counselors, as will social and human service offices.
As with many other psychology and counseling professionals, domestic violence counselors can also usually choose to open their own private practices.
What Are the Education Requirements to Become a Domestic Violence Counselor?
The education requirements for starting a domestic violence career vary, depending on which state you plan to work in. In general, though, most individuals pursuing a career in domestic violence counseling will usually start with a bachelor's degree in psychology, social work, human services, or counseling. Since domestic violence is so complicated, students interested in domestic violence careers should take several classes on abuse and domestic violence. Although a bachelor's degree may be all that's necessary to become a certified domestic violence counselor in your state, you might also consider earning a graduate degree in a related field as well.
Most states also require students to gain experience with domestic violence victims before becoming certified or licensed. This usually involves completing roughly 3,000 hours of field work. You should check your state's counselor licensing requirements, however, since they do vary from state to state.
What Is the Annual Average Salary of a Domestic Violence Counselor?
The United States Bureau of Labor Statistics does not provide data specifically for domestic violence counselors. It does, however, collect salary data on a number of related careers. The most closely related career grouping is mental health counselors, which earned an annual average salary of $43,990 with the range of salaries between $26,030 for the lowest 10 percent and $66,930 for the top 10 percent.