Employment Outlook & Career Guidance for Suicide Intervention Counselors
<!- mfunc search_box_body ->
<!- /mfunc search_box_body ->
<!- mfunc feat_school ->
Featured Programs:
Sponsored School(s)
<!- /mfunc feat_school ->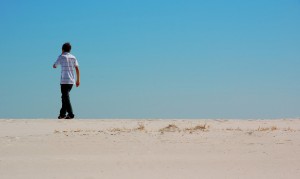 If you are embarking on a career as a Suicide Intervention Counselor; statistically speaking, you have chosen a profession with one of the most positive career outlooks in the nation. According to the United States Bureau of Labor, between the years 2021-2031 mental health counseling positions will increase by 22% (approximately 43,600 new jobs per year) This is significantly higher than that of other professions, which in the aggregate are projected to increase by 5%.
With the implementation of the Affordable Health Care Act, persons who did not have access to Suicide Intervention Counseling are now covered by their medical insurance policies. Additionally, the Bureau is projecting a marked increase in veterans likely to be seeking mental health counseling, including Suicide Intervention Counseling.
Where is a Suicide Intervention Counselor Likely to Find Employment?
With the new health care mandates in place, every institution/facility that has offered Suicide Intervention Counseling in the past will need to fortify their staffs.
Government
There are suicide prevention and intervention services needed in various facets of the infrastructure of government at state, county and local levels.
Government as Provider for Civil Servants: Various agencies which provide public services employ Suicide Intervention Counselors for their employees. For example; police agencies, fire departments, mental health workers, prison employees, postal service employees etc.
The National Study of Police Suicides reported that for the first time since 2008 there has been a decrease in the number of police officer suicides. The number dropped from 141 police officer suicides in 2008 to 126 in 2012. They largely attribute the decrease to properly timed counseling;
"It will take us several months to review our data and profiles of cases, but one thing is already clear: police suicides took a noticeable drop in 2012. We are the first group to track police suicides on a scientific basis and this is the first reduction we have seen since we began monitoring them in 2008. This is encouraging news that we tentatively attribute to the increased number of departments adopting peer support programs and the increased willingness of officers, many of them younger, to seek professional assistance—not only when they have a problem, but before problems develop (through things like annual 'mental health checks')."
A Badge of Life Police Mental Health Foundation article (emphasis added.)
"I went to a department counselor for problems I had when I was involved in a shooting. I don't really want to get into the details, but let me say that I very much needed the help. I'm glad I went. Real glad."                                                                    

-R.C. Police Officer, Little Rock, Arkansas

Government as Provider for Veterans: Troops returning from deployment as well as stateside veterans are provided Suicide Intervention Counseling as a facet of mental health services. According to the American Foundation of Suicide Prevention, 20% of all suicide deaths in the nation are military veterans. Joseph O'Leary MSW works as a civilian provider of counseling for military veterans. He is passionate about his career and the need for Suicide Intervention Counselors;

"Each month nearly 1,000 veterans attempt suicide; approximately 20 veterans per day succeed in taking their lives. And these are just the ones we know from documentation; there are many more attempts than reported.

Men and women with more than one deployment to Iraq and Afghanistan are most likely to suffer from suicidal depression and Post Traumatic Stress Disorder (PTSD). It is imperative to have qualified counselors in the field of mental health willing to help those returning from overseas."   

-Joseph O'Leary, MSW                                               
Government as Provider for Citizens: Various public service agencies must have available Suicide Intervention Counselors on staff. Police and fire agencies responding to emergencies involving the threat of suicide have Suicide Intervention Counselors that respond to the scene of the emergency as well as provide services at the physical offices of the responding agency.
Also, State, county and local governments have mental health programs which require the services of Suicide Intervention Counselors.
State and County Hospitals and Medical Clinics: Hospitals which are the treating facilities for suicidal patients employ Suicide Prevention Counselors.
Prisons/Jails: Federal, state, county and local incarceration facilities have counselors on staff to deal with problems specific to incarceration.
State and County Colleges: State and community colleges provide counseling for issues (such as suicide) on campus for their enrollees.
<!- mfunc search_btn -> <!- /mfunc search_btn ->
Private Sector
Not-for-Profit Organizations: Charitable organizations dealing with depression and suicide hire Suicide Intervention Counselors.
Private Hospitals and Medical Clinics: Like their public counter-parts, privately owned medical institutions have a need for counselors specializing in depression and suicide.
Private Practice: Starting a private practice specializing in Suicide Intervention Counseling is an option for those meeting state and local requirements. There may be an increased demand for private practice counselors working as sub-contractors, now that the Affordable Health Care Act has been implemented.
Private Colleges and Universities: Institutions of higher learning employ counselors of different specialties as a student body resource.
Educator: Most small colleges require a Master's Degree in Counseling for their instructional professors; once this requirement is met, teaching is an option for a Suicide Intervention Counselor.
Ways for a Suicide Intervention Counselor to Increase Desirability as a Job Candidate
Advanced Degrees: The higher paying jobs and the available jobs will be for those with a Master's Degree according to the Bureau of Labor Statistics. Receive more information from the below graduate counseling programs:
<!- mfunc feat_school ->
Featured Programs:
Sponsored School(s)

<!- /mfunc feat_school ->
Experience: Having experience as a Suicide Intervention Counselor will increase your attractiveness as a job candidate. If you are caught in the catch-22 of not being able to obtain experience because you do not have experience, volunteering for one of the many organizations which deal with issues of suicide is a viable solution.
Ways for a Suicide Intervention Counselor to Increase His/Her Salary
Continued Education: Most employers recognize and reward additional certifications, degrees, and academic achievements with monetary rewards. Keep up with the latest findings and studies in Suicide Intervention; attend some form of continuing-education on a regular basis.
Be a Valuable Employee: While it may be impossible to become indispensable as an employee, it is possible to become very hard to live without. Those who are pleasant to work with are more likely to receive promotions and salary increases. The most important thing you take to work is your attitude. If you arrive with a smile and a positive outlook, it can only yield beneficial results for both your status and your salary.
2022 US Bureau of Labor Statistics salary figures and job growth projections for suicide intervention counselors is based on national data, not school-specific information. Conditions in your area may vary. Data accessed June 2023.
Works Cited
Clark, Ron, RN, MS, Connecticut State Police (ret.), O'Hara, Andy  California Highway Patrol (ret.) "A study of Police Suicide Statistics."A Badge of Life Police Mental Health Foundation article. January 4, 2013.
<!- mfunc search_btn -> <!- /mfunc search_btn ->