What is Recreational Therapy? – Your Complete Guide to Understanding the Application and Benefits of Recreational Therapy in Your Psychology Practice
<!- mfunc search_box_body ->
<!- /mfunc search_box_body ->
<!- mfunc feat_school ->
Featured Programs:
Sponsored School(s)
<!- /mfunc feat_school ->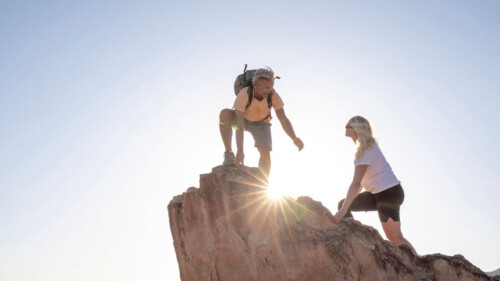 Sometimes the best forms of therapy are those that make us feel good.
Physical therapy, occupational therapy, and mental health counseling all play important roles in helping individuals recover from and manage physical and emotional issues that are impeding their quality of life. These interventions utilize proven techniques that are administered by trained and licensed professionals.
But they're not the only players in the field.
Recreational therapy is another highly effective form of therapy for treating mental, emotional, cognitive, and physical issues and improving an individual's quality of life. Like physical therapy, occupational therapy, and mental health counseling, recreational therapy is classified among psychology careers that use evidence-based treatments to meet the unique physical, emotional, social, and cognitive needs of patients.
Also known as therapeutic recreation, recreational therapy programs are designed and rolled out by trained and often professionally certified and/or state licensed professionals.
But unlike other forms of therapy, recreational therapy is focused solely on achieving positive outcomes by participating in enjoyable recreational and leisure activities. It's an incredibly gratifying line of work that calls for pros with equal parts enthusiasm, compassion, education, and training.
Recreational Therapy: What Is It and What Is It Used For?
What is recreational therapy? Recreational therapy helps individuals gain or regain the ability to achieve independent, healthy lifestyles by implementing pleasurable recreational activities like horseback riding, dancing, quilting, arts and crafts, cooking, and swimming, all of which are used to improve an individual's quality of life by rebuilding strength and functionality, improving mobility, relieving stress, overcoming grief, and/or building confidence.
Recreational therapy is nothing new. In fact, the notion of improving the human condition through participation in recreational activities was first thought to have been introduced by Florence Nightingale in the 1850s. And the American Red Cross has been using recreational therapy since 1931.
Today, the American Therapeutic Recreation Association (ATRA) defines recreational therapy as "treatment services deigned to restore, remediate, and rehabilitate a person's level of functioning and independence in life activities…"
And while it may seem like all fun and games, this highly effective form of treatment is recognized as a "skilled therapy" by the Centers for Medicare and Medicaid Services and recognized as an allied health discipline by the Commission on the Accreditation of Allied Health Education programs (CAAHEP). And, in 2010, the Committee on Accreditation of Recreational Therapy Education (CARTE) was created under the CAAHEP umbrella to develop minimum quality standards for programs in recreational therapy.
Benefits of Recreational Therapy
There's a nice body of research that shows positive cognitive, physical, and mental/emotional health outcomes through recreational therapy, including improvement in:
Memory and attention
Decision-making and problem-solving skills
Awareness, decreased confusion
Organizational skills
Physical skills
Mobility, flexibility, and range of motion
Fine motor skills
Muscular strength
Cardiovascular and respiratory functioning
Endurance and coordination
Balance and agility
Recreational therapy has also been shown to improve an individual's psychosocial skills and emotional health and improve upon their self-confidence, sense of well-being, communication, trust, relaxation, and positive body image.
Patients engaged in recreational therapy programs have also shown positive changes related to social anxiety, social isolation, boredom, anxiety, depression, and poor morale.
Recreational therapy programs aimed at individuals in correctional institutions and substance abuse/behavior health facilities have shown improvement in community functioning, decision-making skills, and in the ability to deal with substance-related stressors.
What Does a Recreational Therapist Do?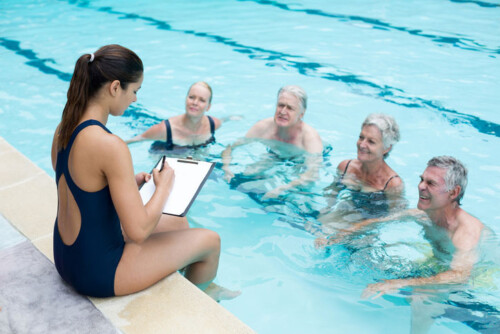 Using both their creativity and clinical skills, recreational therapists design programs that address the physical, emotional, social, and cognitive needs of patients with injuries, illnesses, and disabilities to improve their quality of life and overall sense of well-being.
Drawing from their education and training, recreational therapists assess each patient's needs/goals and design and implement safe and effective, evidence-based therapeutic interventions. Like other members of the interdisciplinary care team, they document and chart patient progress and evaluate the effectiveness of the interventions.
Recreational therapists achieve their goals by incorporating activities that are of interest or are relevant/meaningful to the clients they treat, making it a highly personalized form of therapy for physical, emotional, cognitive, and/or leisure development. Recreational therapists consider treatments that best fit with the client's view of healthy living as to improve their functioning, enhance their independence, and allow them to successfully participate in all aspects of life.
It's important to note that recreational therapy never takes the place of occupational, physical, and mental health therapies; instead, it serves as another effective tool for helping individuals improve their overall quality of life. Recreational therapists are now widely recognized as valuable members of an interdisciplinary treatment team.
Recreational therapists work with patients ranging from pediatric to geriatric and with mental health, physical, and development disabilities and addictions.
The large majority of recreational therapists work in long-term care/nursing homes and assisted living facilities, although job opportunities are often available in many other settings, such as:
Acute care hospitals
Home healthcare
Correctional institutions
Adult daycare centers
Public/private schools
Addiction/substance abuse rehabilitation facilities (in-patient and outpatient)
Mental/behavioral health facilities (in-patient and outpatient)
Rehabilitation units within hospitals (in-patient and outpatient)
How Do I Become a Recreational Therapist? – A Closer Look at the Recreation Therapist Degree and Professional Certification Requirements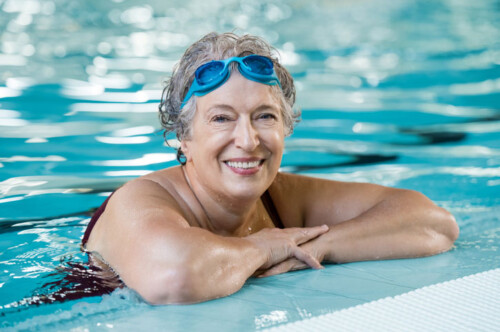 Learning how to become a recreational therapist starts with earning a bachelor's degree in a field related to recreational therapy. What major is recreational therapy? Most often, you'll find that these degrees are designed as a BS in Therapeutic Recreation (or a similar title like recreation and leisure studies with a focus on creational therapy).
How many years does it take to become a recreational therapist? You can become a recreational therapist in just four years if you complete a bachelor's program and integrated internship as a full-time student.
A recreation therapist degree at the bachelor's level provides students with the knowledge and skills needed to assess patients and develop appropriate recreational/leisure-based activities. There are more than 80 colleges and universities in the U.S. that offer bachelor's programs in therapeutic recreation.
Explore recreational therapy programs.
Can you become a recreational therapist without a degree? No, you'll need the knowledge and skills found through a bachelor's degree to earn national certification and qualify for recreational therapist jobs.
A comprehensive degree program in recreational therapy includes a foundation in human anatomy, human development and behavior, characteristics of illnesses and disabilities, and medical terminology, along with the foundation, philosophy, theories, and practice of recreational therapy and the delivery of therapeutic recreation services. Most of these programs also include an internship, which serves as a valuable, hands-on introduction to the profession.
A bachelor's degree in recreational therapy also serves as a solid foundation to master's degree programs in recreational therapy, occupational therapy, applied behavior analysis, psychology (learn more about the psychology degree path), special education, and more.
Professional Certification Requirements
Most recreational therapists hold the Certified Therapeutic Recreation Specialist (CTRS) designation offered through the National Council for Therapeutic Recreation Certification (NCTRC). Although not necessary to practice, the CTRS has become a common professional endeavor for many recreational therapists and a requirement among many employers.
To qualify for the CTRS, students must complete a bachelor's degree and a formal internship of at least 560 hours (14 weeks) and pass the NCTRC Certification Exam, a three-hour exam consisting of 150 questions. Applicants can take the exam via Live Remote Proctoring or at a PSI Testing Center near them.
Recreational therapists holding the CTRS credential may also specialize their certification by choosing a CTRS Specialization Area Designation, which is designed to indicate experience and knowledge in a specific area of recreational therapy. Individuals seeking a specialization must provide proof of their advanced knowledge and skills in their chosen area. Attending conferences, taking courses, and providing focused recreational therapy services are all ways to provide this proof.
Holding both the CTRS credential and a CTRS Specialization Area Designation is an excellent way for practicing recreational therapists to increase their marketability and their earning potential.
Area of specialization offered include:
Adaptive Sports and Recreation
Behavioral Health
Community Inclusion Services
Developmental Disabilities
Geriatrics
Pediatrics
Physical Medicine/Rehabilitation
The CTRS designation (and any specialization area designations attached to it) must be renewed every five years.
Licensure Requirements
To date, just five states license recreational therapists, and all require CTRS certification for licensure:
New Hampshire (licensed through the Office of Licensed Allied Health Professionals)
New Jersey (licensed through the Division of Consumer Affairs within the State Board of Medical Examiners
North Carolina (licensed through the Board of Recreational Therapy Licensure)
Oklahoma (licensed through the Medical Board)
Utah (licensed through the Division of Occupational and Professional Licensing)
Recreational Therapist Salary and Employment Outlook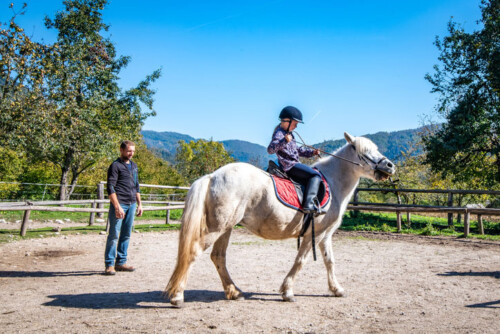 How much does a recreation therapist make? According to the Bureau of Labor Statistics (BLS), recreational therapists earned an average salary of $51,260 as of May 2020. Early career professionals in this field earned about $37,570 during this time, while those with considerable experience, national certification, and specialized experience in a specific area of recreational therapy earned about $79,250.
Some of the highest paid recreational therapists work in psychiatric and substance abuse hospitals, where they earned an average salary of $54,870, followed by those working in general medical and surgical hospitals, where they earned an average of $54,810. These inpatient settings were also home to the largest number of recreational therapist jobs, as of May 2020.
Recreational therapist average salaries in other settings included:
Nursing care facilities: $45,480
Continuing care/assisted living facilities for the elderly: $42,130
Individual and family services: $39,030
Specialty hospitals: $54,720
According to the BLS, recreational therapists in Washington D.C. earned the highest average salary of $78,630 as of May 2020, followed closely by those in California, at $77,960. Other states where recreational therapists earned the highest average salaries in the nation during this time included:
Connecticut: $61,570
New Jersey: $61,090
Oregon: $58,420
The BLS also reported that growth in the recreational therapist profession is expected to remain strong in the coming years, growing 10 percent between 2020 and 2030. During this time, the field should see about 1,900 annual job openings due to a blend of new job growth, retirements, and natural job turnover.
A growing senior population with age-related injuries and illnesses will keep senior community centers, nursing homes, and assisted living facilities full and the demand for recreational therapists strong.
May 2020 Bureau of Labor Statistics salary and job market trends for recreational therapists represent national data, not school-specific information. Conditions in your area may vary. Salary statistics representing entry-level/early career = 25th percentile; senior-level/highly experienced = 90th percentile. Data accessed September 2021.