Top 10 Drinks that Will Help You Forget the COVID-19 Outbreak Just Turned You Into a Home School Teacher
<!- mfunc search_box_body ->
<!- /mfunc search_box_body ->
<!- mfunc feat_school ->
Featured Programs:
Sponsored School(s)
<!- /mfunc feat_school ->
The reality of the worldwide coronavirus pandemic is starting to set in for everyone. For grocery store staff it means hordes of toilet paper scavengers ravaging the shelves from dawn until closing. For first responders, doctors, and nurses, it means dealing with the horrific life and death choices of critically ill patients swamping emergency rooms. And for you, it means waking up to the awful reality that you are facing another day, week, or month as a new and unanticipated homeschool teacher for your rotten children.
It's fair to say that all of you are going to need some stiff drinks to get through the coming months. As terrible is having to deal with New Math on a daily basis might seem, you are going to get through it.
But, let's face it, a little booze is going to make it all go a little faster and a little smoother than it would be if you had to get through it all stone-cold sober. It's a good thing liquor stores have made the essential services list in most states, eh?
Since your brain is probably already mush by now after diagramming sentences and reviewing parts of the War of 1812 that you thought you would never have to revisit, we've done you a solid by coming up with a list of the 10 most appropriate drinks to help you forget that you are suddenly a home school teacher.
<!- mfunc search_btn -> <!- /mfunc search_btn ->
1 – Bloody Mary… breakfast: the most important drink of the day
As a more-or-less traditional breakfast cocktail, a Bloody Mary gives you a great way to start off your day. A little cayenne and Worcestershire sauce is just the thing to get you kickstarted for another day toiling in the virtual classroom, and the vodka is just the tonic you need to numb your higher brain functions for the next few hours. Not to mention the fact that having a bit of the hair of the dog that bit you the night before will no doubt be handy considering you probably have a roaring hangover already.

2 – Mojito … your mid-morning pick-me-up
A mojito offers something light, sweet, and herbal… a refreshing kick that you will need mid-morning once the kids have started to get antsy and creating problems in the new classroom… formerly your kitchen table.

3 – G&T …  as in gettin' nice and toasted
And speaking of kids acting out, you are going to need a lot of help trying to keep your cool in the coming weeks as you handle all those tantrums and behavioral outbursts. This classic highball in a tall tumbler full of ice will be just the thing to cool you off and buy a little time before you snap and stuff one of your student offspring into the dryer and set it on tumble/hi.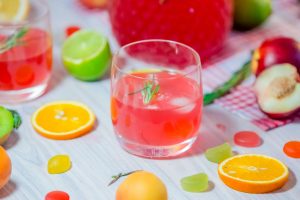 4 – Peach pink lemonade … Yaaas Queen Bey
If gin isn't your thing, then a refreshing Peach Pink lemonade might be the ticket instead. A little peach pink schnapps with APESH*T fully crunk won't get the math done any quicker, but it could make for the best PE class ever.

5 –  Get a taste of the highlife with a Teacher's Highland Cream
Of course, since you're a teacher now, there's one drink that's just perfect for you: the classic Teacher's Highland Cream scotch whiskey. With one of the highest single malt contents of any blend, it's got the kick you need, and the name makes it official.
6 – Red, red wine… old faithful
Old reliable is just what you need when you are trying to put the horrors of a day of teaching behind you, and generations of public school teachers have gotten by with a bog-standard glass of red wine. You can even pretend it's a little bit classy and dream of better days to come.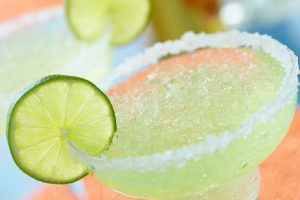 7 – Margarita time
In the same vein, something to help you think about summer, when hopefully all this will be well on its way to being a distant memory, could be a welcome distraction. So a frosty margarita, a lounger set up under a heat lamp, and a pair of dark sunglasses after class might improve your mental health.

8 – Class It up with an Apple Cider Mimosa
If the future seems too vague and uncertain to get your mood up, then a cider-spiked mimosa may be the ticket. That aroma and flavor of ripe red apples should trigger fond memories of last fall, when you were busy sending the kids off to school, and getting them out of your hair, instead of teaching them all day long yourself.

9 – The Good Student… as if
A drink inspired by the film "Bad Teacher," it's got a little Calvados, a little rum, a little grapefruit juice… and a slice of apple. What could be more appropriate to find on a teacher's desk?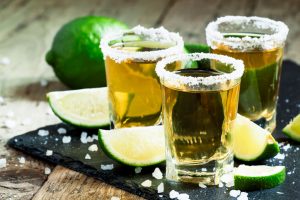 10 – Straight shots of Cuervo… the drink order that speaks for itself
C'mon, like you're actually going to take the time to fix yourself a proper cocktail after a long day of homeschooling? Or even in the middle, when you need it the most? Nope—just keep that trusty bottle of tequila handy and goose back a slug or two whenever you get the chance. It was good enough for your 7th grade homeroom teacher, Mr. Anderson, it should be good enough for you, too!
Of course, we encourage you to drink responsibly… after all, you don't want your kids taking advantage of your inebriation to change their grades or cheat on an exam while you're nodding off for a power nap.
In fact, the best lessons you may be able to offer during this time are on how to stay calm and supportive while both your family and your community need you. Of course, no one will judge you if you sip a few drams after the wee ones are in bed.