<!- mfunc search_box_body ->
<!- /mfunc search_box_body ->
<!- mfunc feat_school ->
Featured Programs:
Sponsored School(s)
<!- /mfunc feat_school ->
Life Coach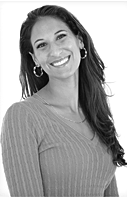 If the responsibilities of a professional life coach seem broad to you that's because they are. The coaching field is a relatively new one, and in the absence of standard regulations, life coaches are free to focus on helping people in any number of different ways. For Jasmin Terrany, working with people through everyday anxieties and relationships was more rewarding and motivating that working as a psychotherapist. There are plenty of healthy people who don't feel therapy can help them, but Terrany teaches them to step back from their everyday life and reflect and re-align. Life coaching may not have a formal guidebook, but there are plenty of classes that can help you improve your skills and help you understand the best way you can help others. Classes aren't enough though, interviewing actual life coaches like Terrany gives us an invaluable look at real experiences, and luckily she was thorough and thoughtful in her responses. Enjoy!
Jasmin how did you find yourself in the Life Coach career field?
When I started my career as a psychotherapist, I was pretty clear that I wasn't cut out to work with people with severe mental illness. Everyone is different, and is drawn to different specialties for different reasons, but I personally felt much more effective when working with healthy people who were feeling challenged with regular life issues, such as confidence, stress, anxiety, relationships and body image. Not only was I better at it, but I found it much more gratifying professionally to work with intelligent, self reflective people who had insight and motivation for personal growth. Due to the stigma around therapy and the tendency for healthy people to think they don't NEED therapy, I started integrating the coaching component as a marketing strategy to target my ideal clients. So I now have a "Life Therapy" Skype based private practice that integrates psychotherapy and coaching with eastern spiritual practices such as mindfulness and meditation.
What kind of education do you think is instrumental to becoming a life coach?   Are there required licenses that one must have to enter this field?
From my understanding there are not yet regulations in the coaching field, and anyone can technically call themselves a coach. There are plenty of certification programs, some more rigorous than others. I think that for anyone who wants to enter the helping field, it is really important to get some formal training, because although we think we might know how to "coach" people instinctively, there are many important strategies that are different from our natural way of thinking.
Can you tell us a little bit about the kind of care and treatment you offer your clients?  What is it exactly that you do for your patients?
I provide a "sauna for your feelings", a safe space for you step away from your life to reflect, release and re-align. I meet with my clients each week. We start off with a simple meditation to open our hearts and get present with one another and then we get clear about the intentions for the session. Sometimes clients just want to talk about what has been going on for them, and process their thoughts and feelings, other times they want to be more proactive towards problem solving. The ultimate intention is to connect more deeply with yourself, to be aware of what is going on within, develop healthy strategies to deal with difficult feelings, and re-align with your deeper wisdom and self-love.
<!- mfunc search_btn -> <!- /mfunc search_btn ->
You have been able to create a thriving business as a life coach, can you tell us a bit about how you did that?  What are some of the key aspects that people should know about when pursuing something similar?
After finishing years of extensive training, I was really confident in my skills and very ready to help people, yet it was a serious reality check when I realized how hard it was to get clients. So I started by simply creating a website. The process of creating content for my website really helped me clarify further who I was and what I was offering. Next I found office space that I could rent by the hour. After those two things were in place, I sent individual personal emails to every single person I knew asking them to copy and paste an email blurb I had written about my new practice to their address books. This was how I got my first few clients in the door. As time went on, I realized that I had to become a business person if I wanted to grow my business...something I was very reluctant to do...You can learn more about my process from my video...
Where do most of your clientele come from and what forms of advertisement have been your favorites to attract new clients?
Most of my clients come from the Internet, make as many profiles online as possible, especially ones with the options for client reviews. Google places and yelp are a good start. As a licensed therapist, I can also make profiles on different therapist directories, such as psychology today, or good therapy, I assume they must have some coaching directories as well.
Do you have any amazing stories of Life Coaching success that you can share with us?
I have lots of amazing success stories....but one that is standing out right now is a client of mine who lost 30 pounds simply by changing her self talk...She's done an amazing job of releasing her self criticism and learning to trust that her body naturally wants to be thin and healthy. It took a lot of intention to learn to stop trying to control everything and simply surrender and trust her body, but it's been quite an accomplishment in my opinion.
Any final words of wisdom for anyone looking to enter the field of life coaching and psychotherapy?
Live from love, trust, and give...
....while getting great professional training and embracing personal branding and marketing!