Online Bachelor's in IO Psychology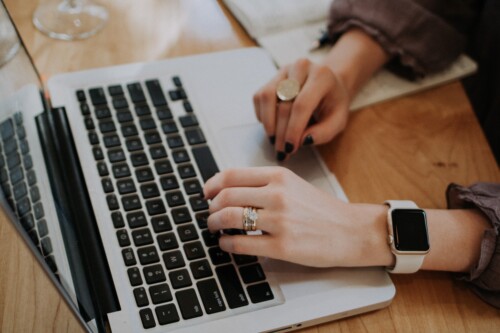 <!- mfunc search_box_body ->
<!- /mfunc search_box_body ->
<!- mfunc feat_school ->
Featured Programs:
Sponsored School(s)
<!- /mfunc feat_school ->
Industrial organizational psychologists apply psychological theories of human behavior to the workplace to help improve worker productivity as well as the morale and quality of life for employees and management. The psychologist applies theories of individual, group, and organizational behavior to various groups, including managers, staff, and unions to help companies shape their workplace to ensure employee well-being.
Industrial organizational psychologists typically must pursue higher education to find employment in the field. While studying for their bachelor's degree in industrial organizational psychology, students typically determine early on if they feel enough passion for the field to pursue a career in it. Some students who graduate with a bachelor of science in industrial organizational psychology may seek entry-level positions and pursue additional education while working part-time.
Many industrial organizational psychologists work closely with human resources offices, involved in employee recruitment, selection and placement; onboarding, training, development, and education; performance measurement; employee motivation and rewards; quality of the work environment; and organizational development and behavior. Industrial psychologists help companies develop an organizational structure that cultivates employee happiness and job satisfaction while also meeting the needs of the organization as a whole. Other industrial organizational psychologists work as consultants or independent contractors.
<!- mfunc feat_school ->
Featured Programs:
Sponsored School(s)
<!- /mfunc feat_school ->
Online Bachelor of Science in Industrial Organizational Psychology: Value
Many students who pursue online degrees are non-traditional, attracted to an online platform because of its flexible scheduling and more affordable tuition. Students who have part-time jobs, families, and other obligations may study online for their bachelor of science in industrial organizational psychology degree because they can obtain it at their own pace, on a schedule convenient to them.
Online programs have progressed dramatically since the early days of virtual education. In "hybrid" degree programs, students who pursue their bachelor's degree online also obtain experience in a traditional bricks-and-mortar classroom while studying online. Students can not only have one-on-one interactions with professors and other students and participate in extracurricular activities, but also utilize the online platform for specific classes.
Technological advancements have made online programs more complex and engaging, and many students find they learn as much through online study as in traditional courses. Pursuing an online degree offers students many advantages over traditional college classes, including the ability to simultaneously work and pay for their education while studying. Students graduate with less debt, improving overall quality of their lives post-education and allowing the financial means to pursue additional online education classes and advance even further in the field.
The quality and popularity of modern online education has led employers to accept online degrees as legitimate career preparation. A student who pursues an online bachelor of science in industrial organizational psychology usually finds multiple job opportunities in the field of psychology upon graduation, and with the correct post-graduate education, he or she can advance to a career as an industrial organizational psychologist.
Learn more about other levels of industrial organizational degrees.
Online Bachelor of Science in Industrial Organizational Psychology: What You Will Learn
Industrial organizational psychologists take classes ranging from political science to humanities, mathematics, and English. The majority of the student's course of study is dedicated to the study of psychology, including classes in abnormal psychology, group dynamics, business ethics, statistics, methods in psychology research, lifestyle counseling, human resources development and management, conflict resolution, and interpersonal relationships in the workplace. Additionally, students are required to learn the fundamentals of psychology, including basic psychology terms, history of the field, and essential psychological principles.
Key Concepts
Students learn key concepts that will help them develop a foundation for a career in industrial organizational psychology, including:
Evaluation and development of employee-training procedures
Employee recruitment and placement
Organizational structure and development
Theories and processes of small and large groups
Job task analysis
Employee performance assessment and evaluation practices
Employee wellness practices
Worker behaviors as related to the development of business products and services
Knowledge of case and administrative law
Workplace diversity policies
Antidiscrimination laws
Online Bachelor of Science in Industrial Organizational Psychology: Program of Study
An online bachelor of science in industrial organizational psychology degree prepares students to work at businesses, non-profit organizations, and government agencies in a role integral to hiring, training, and improving workplace culture. Students are taught how to assess candidates when hiring as well as processes for performance evaluation. They also learn how to conduct research that improves employee wellness and quality of life in a manner that furthers the mission of the organization. Industrial organizational psychologists learn leadership skills that help them work with all levels of staff and management, building teams and promoting collaboration within the organization.
Industrial organizational psychologists help motivate employees, boost employee morale, and create a functional work environment. In this manner, industrial organizational psychologists work from within the organization to promote cultural shifts that promote happiness, health, and safety for all employees. Clear, effective communication is a key skill, because industrial organizational psychologists must help different types of employees at an organization combine to form a cohesive whole.
Students learn how to apply academic experience and education to real-life work situations. Through internships and practicum hours, students are taught to use their knowledge of psychological principles to resolve actual job site challenges.
Summary of Learning Goals
Students who complete a bachelor of science degree in industrial organizational psychology develop skills in five key areas, as outlined by the American Psychological Association:
Basic Knowledge of Psychology. Students must demonstrate a fundamental understanding of basic psychological principles and theories. Students who complete their foundational courses should be able to speak knowledgeably of standard psychology concepts, apply their knowledge of psychology to workplace situations, and use basic psychology terms fluidly.
Critical Thinking. The ability to conduct research and draw conclusions are critical for psychology professionals. To complete a bachelor of science degree in industrial organizational psychology, students are required to learn the basic skills and concepts required to carry out research, interpret behavior, draw conclusions about psychological phenomena, and solve workplace problems. In addition, students learn how to incorporate sociocultural variables into their research.
Social Responsibility. Diversity in the workplace creates challenges that can affect factors such as workplace wellness and culture. To work within these parameters, students are taught basic ethics as well as the regulations that govern the field of psychology. This helps industrial organizational psychologists keep businesses working within the bounds of acceptable workplace practices. Students studying social responsibility and ethics are taught to foster productive workplace relationships, apply ethical standards to common workplace situations, and work with entities and organizations outside the business to ensure that the business is acting in a socially and legally responsible manner.
Communication. Students develop writing and communicating skills that enable them to work with employees and staff members at all levels of an organization. Clear communication is required for furthering the goals of the business, developing new business programs, and fostering good relationships within the organization's workforce. Students must be able to express their ideas with clarity to share the results of their research with managers and staff members. To develop these skills, students are required to research and write scholarly papers, give presentations, and interact with students and teachers. Students also learn communication skills through externship and internship experiences.
Professional development. In the field of industrial organizational psychology, professionals continue their education to stay up to date on the latest research and advancements. Students learn the value of education, professionalism, and the pursuit of additional study. Students are taught these values through their interactions with practicing industrial organizational psychologists and their professors.
Online Bachelor of Science in Industrial Organizational Psychology: Careers
Career options may be limited for students with only a bachelor of science degree in industrial organizational psychology. Acquiring a master's degree or Ph.D. leads to additional opportunities in the field.
Human resources administration. Industrial organizational psychology overlaps heavily with the human resources field, and new graduates may wish to pursue entry-level human resources positions to work in a supporting role. Promotions may lead to more advanced tasks, such as the resolution of workplace conflicts and improvement of employee morale and job satisfaction.
Research. Some graduates may find work as a research assistant to an industrial organizational psychologist. This kind of position helps the graduate gain real-world experience that proves helpful if he or she wishes to pursue an advanced degree.
Health practitioner administration. Graduates may find employment that utilizes their knowledge of both industrial psychology and office organization in a medical clinic or doctor's office, helping with practical workplace chores such as scheduling, record-keeping, and interacting with patients.
Students who want to become a licensed or certified industrial organizational psychologist or take on an upper management role, such as director of human resources within an organization, should consider acquiring a master's degree. To teach industrial organizational psychology at the university level, students must obtain a doctorate in addition to the master's degree.
The Importance of Accreditation
Accreditation proves that an institution holds students to a rigorous educational standard. Accredited institutions equip students with the tools they need to pursue successful careers. Students who graduate from unaccredited institutions may not be as prepared for a career after graduation, and employers may be reluctant to hire candidates from unaccredited institutions.
Therefore, students who are comparing online universities should consider the school's accreditation. Some of the best-known types of accreditation for psychology programs include accreditations from the National Association of School Psychologists and the Council for Accreditation of Counseling and Related Educational Programs. These accrediting programs and others like them can help students choose the right program for them.
Students who pursue an online degree in industrial organizational psychology receive the skills they need to enjoy success in the workplace. Students who work hard and go on to pursue additional higher education can make great advancements in the field.
<!- mfunc feat_school ->
Featured Programs:
Sponsored School(s)
<!- /mfunc feat_school ->