Community Health Counseling Degree Programs and Schools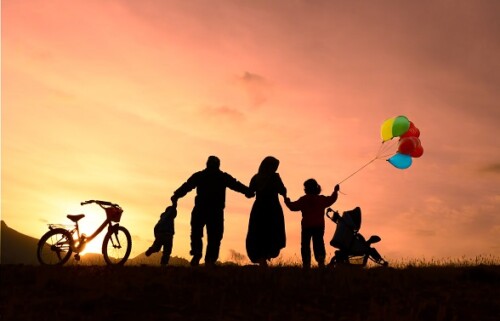 <!- mfunc search_box_body ->
<!- /mfunc search_box_body ->
<!- mfunc feat_school ->
Featured Programs:
Sponsored School(s)
<!- /mfunc feat_school ->
Community Health Counseling is the bedrock for helping the homeless, those barely making enough to live on and the unemployed. Mental health issues strike everyone but when those it affects don't have insurance or money to pay for counseling, the long-term damage can be difficult to reverse. The spiral doesn't stop. This has a negative impact on them and on the community as a whole.
Community health counselors work with these people. They also help individuals with daily life challenges and are suffering from anxiety, depression and family and relationship problems.
But in addition to individual problems, people in this field help communities as a whole by identifying and creating workable solutions for social discord and trauma. This can include treating individuals within the community for psychological problems.
The basic principle of community health counseling is that the problems that individuals are dealing with often reflect a more extensive problem in the community as a whole. Social and cultural forces can have a major impact on the general health and well being of people in need. These can include poverty, discrimination, sexism and income inequality.
In effect, a community health counselor looks at the community as a form of the individual. The community has all the health issues and ills that people within it suffer from. Treating individuals successfully means incorporating the problems of the community in the treatment plan. This type of counseling also deals with natural and man-made disasters and the resulting trauma to the community.
<!- mfunc feat_school ->
Featured Programs:
Sponsored School(s)
<!- /mfunc feat_school ->
According to the United States Bureau of Labor Statistics, there were roughly 114,000 professional community health counselors or community health workers employed across the United States. The profession is expected to grow too thanks to an added emphasis on healthy living and its effects on the community.
Bachelor's Degree in Community Health Counseling
Unlike many other healthcare and counseling career tracks, community health counselors do not usually need to have a graduate degree to find employment in the field. In fact, only a few states have official guidelines for community health workers and even fewer require a formal license. This is good because it means there are more opportunities at a lesser cost in the field, but it also doesn't mean training isn't required either.
Of course there isn't a formal Bachelor's degree program in Community Health Counseling, so the easiest way to discern the best route to become a Community Health Counselor is to look at what graduate programs require. The requirements will change from school to school but most programs are looking for basic coursework that shows an interest in the subject. Majors that are accepted by Master's programs include counseling, psychology, social services, sociology and social psychology.
Typical classes at the undergraduate level include:
General psychology
Statistical reasoning in psychology
Life span human development
History and systems of psychology
Social structures
Master's Degree in Community Health Counseling
The Community Health Counseling graduate program is designed to help students identify community needs, and then to implement, monitor, and evaluate programs designed to supplement and encourage healthy community living.
Graduates will have more opportunities available to them because of their advanced degree. In some cases they may even be able to administer licensed clinical care, depending on the situation and the employment opportunity.
These careers include:
health education specialists
community health education directors/managers/coordinators
health care administrators
health counselors.
Two semesters of the Master's program are devoted to an internship in the field that is supervised by an experienced professional. The degree is either a Master of Arts, if it is part of the psychology department, or Master of Science, or a M.Ed. if it is part of the School of Education.
Typical classes that are part of the Master's degree program for community counseling include:
Counseling and psychotherapy
Professional ethics and legal issues in counseling
Developmental psychology and counseling
Multi-cultural counseling and community building
Substance abuse: social causes and effects
Trauma counseling
Group and community counseling
Students in a Master's program may choose to specialize in areas like family or substance abuse. They take additional classes in their area of concentration.
Doctoral Degree in Community Health Counseling
The average time to earn a PhD in community health counseling is three to five years, after getting a Master's degree.
A Doctorate program in Community Health Counseling is rare, but those that do exist usually require 70 to 98 credits in a range of counseling topics. It also requires a practicum, internship, dissertation and comprehensive exam.
Typical courses that are part of the PhD curriculum include:
Cultural and diversity issues
Fundamentals of statistics
Advanced counseling theory and methods
Education administration
Curriculum and instruction
The PhD is not required to get licensed. But if you want to teach at a university or do public policy research and assessment, you will need one. It lends greater authority and credibility than a Master's degree. It provides a greater range of experience in both practice and theory than is possible in a Master's program.
Career Outlook for Community Health Counselors
According to the Bureau of Labor Statistics, the average pay for a community health counselor with a Master's degree is $42,030. Those working for state and local government earn more, averaging $69,700. For those who work in facilities treating issues in mental health, substance abuse and developmental disability, the rate is lower, $35,020.
For counselors as a whole, the job outlook is very positive. It is predicted to grow at a rate of 19 percent through 2024.
Employment opportunities exist at hospitals, medical clinics, government agencies, schools/school districts, Employee Assistance Programs (EAPs), and non-profit organizations.
Graduates with a Master's in Community Counseling who are licensed can work in a variety of settings. These include:
Agency operated by a local or state government
Nonprofits
Employee Assistance Programs
Hospitals or clinics, either public or private
Schools and community centers
University programs that designs, studies and operates a community counseling program
Read more about becoming a community health counselor.
Certifications and Licensing for Community Health Counseling
The Master's degree opens the doors for most positions.
To practice as a community health counselor, you must graduate from an accredited Master's program and pass the National Counselor Examination for Licensure and Certification and become licensed by the state where you will practice. Most employers require certification from the National Board for Certified Counselors, NBCC.
The NBCC has three certifications for specialties:
Certified clinical mental health counselor
Master addictions counselor
National certified school counselor
Groups to investigate for more information include:
Online Community Health Counseling Degrees
There are no online options for getting a Master's degree in community health counseling. But you might be able to find individual classes that count toward the degree. The same is true of PhD programs.
If you do come across an online program, be sure to research whether or not it is accredited. It must be on the official list put together by the Council for Accreditation of Counseling and Related Education Programs.
<!- mfunc feat_school ->
Featured Programs:
Sponsored School(s)
<!- /mfunc feat_school ->