<!- mfunc search_box_body ->
<!- /mfunc search_box_body ->
<!- mfunc feat_school ->
Featured Programs:
Sponsored School(s)
<!- /mfunc feat_school ->
Marriage Family Therapist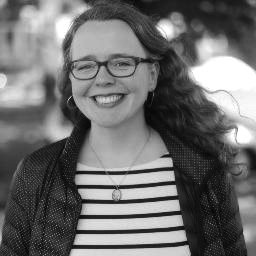 Elizabeth Sullivan discovered she wanted to become a therapist while she was busy implementing a ground-breaking transportation alternative in San Francisco. In her attempt to keep her city relatively free from excessive traffic, pollution and congestion, Sullivan founded and was the first Executive Director of "City CarShare," a not-for-profit organization offering citizens a cost-effective, environmentally-friendly means of transportation. Working with different personalities involved with the project, Sullivan discovered her passion for helping people with emotional challenges. As a result, she not only changed the lives of busy commuters—she also transformed her own career destination.
What inspired you to become a therapist?
As someone who worked for positive social change, I found myself again and again feeling as if we could not win at the things which mattered in the world because of the emotional struggles of the people involved. I saw too much acting out, vengefulness, poor thinking, and pointless competiveness. I noticed a painful lack of self-awareness in many activists; even actual mental illness at play in the political/social arena.
As Executive Director at City CarShare, the part of my job I loved the most was my one-on-one time with the people I managed; hearing their concerns, talking about burnout, and how their emotional lives were impacting work. I saw this listening as the key to my management style and to motivating and inspiring the wonderful people who made CityCarShare happen.
What was unique about your education and later efforts to become an MFT?
I studied at the California Institute of Integral Studies, which is a very holistic, thoughtful and clinically-oriented program in downtown San Francisco. My focus was on the psychology of women and the experience of mothers and parent couples. I had a wonderful practicum-training year at the Pierce Street Center seeing clients of every kind with incredibly sensitive supervision.
<!- mfunc search_btn -> <!- /mfunc search_btn ->
After I graduated, I started on my own private practice internship at the Community Healing Center and I worked as a therapeutic social worker at an innovative program which treated women with HIV and mental illness. These years of training allowed me to work with women of all kinds; from people who had lived through extreme poverty, trauma, and bitter pain to very high-functioning, high-achieving and privileged folks with a lot of influence. I loved that contrast, and it allowed me to see how similar we all really are inside.
What was the hardest part about your educational experience?
My educational experience at the California Institute of Integral Studies was stellar. The hardest part was falling off a cliff the day I graduated and went from a supportive, inspiring, deeply connected place to feeling isolated and having to work very hard at building daily learning and connection into my work. Learning to reach out, to invest in learning, and to use a 'growth' mentality when facing challenges, has been the work of my early years as a practicing therapist. Hard lessons; but they help me be a better therapist for other people. Real world difficulties, failures, mistakes and challenges are precious material for therapists in our personal lives--they make us better able to understand our clients and stay more sensitive, attuned, and wise.
What has been unique about your career as an MFT?
Traci Ruble, MFT, and I founded our group practice 'Psyched in San Francisco,' and we publish Psyched Magazine. We want to make the idea of emotional health the same type of priority that getting in shape and hiring a personal trainer occupies now for many people. We know that lots of folks will go out and take an enrichment class to learn a new skill or figure out a problem at work--we want people to start thinking about their emotional health this way. These are acquirable skills, and people are not stuck with hopeless and unchangeable situations forever.
We take the lessons of smart branding and try to apply them to therapy to eliminate stigma and highlight the inspiration and hopefulness inherent in therapy. But our guiding principle is service: offering amazing psychotherapy and couples counseling from clinicians with real-world experience in the working-world; as parents, and as married partners. You're not going to show up and meet a 24 year-old intern in his or her first job.
We have felt so inspired by therapy ourselves, and reaped so many benefits that yes, we have had a lot of confidence--and that has been confirmed by the responses we get. But again and again we ask ourselves, what really helps people in their everyday life? What does the latest research say? How can therapy be inspiring to people? How can we get people to move from thinking therapy is shameful, humiliating, and weird to a more non-threatening version, like the gym for your feelings?
What advice would you give to someone thinking about becoming an MFT?
Make the most of your education--eat it up! Take every class you can. Study. Learn. Grow. Challenge yourself. Be vulnerable--the training years are a gift you give yourself. Try to get a realistic sense of the true costs of your education. In your figures, realize that for at least 2 years post-graduation you will have low to no pay. Plan to subsist for several years at a very low wage.