<!- mfunc search_box_body ->
<!- /mfunc search_box_body ->
<!- mfunc feat_school ->
Featured Programs:
Sponsored School(s)
<!- /mfunc feat_school ->
Celebrity Commentator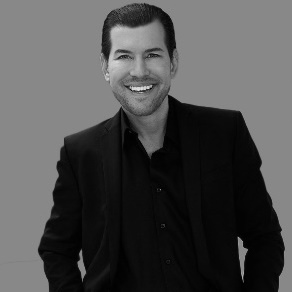 Dr. Jeff St. John is popularly referred to as "The Dish Dr." for his unique ability to discuss or "dish" about a variety of subjects. In addition to having a Ph.D. in Marriage and Family Therapy, St. John is an author, health and fitness expert, a certified gourmet cook and celebrity commentator. He is especially known for his diversified knowledge being steeped in personal experience. For example, much of St. John's health and fitness expertise has been hard earned—he has himself lost over 100 pounds. St. John has penned over 50 self-help guides for Macmillan USA/Penguin Putnam's Lifelong Learning Channel on topics such as: personal growth, health and beauty, nutrition and fitness, dating and love relationships, marriage and family, parenting, and improving work performance.
St. John has been featured on numerous syndicated TV and radio talk shows where he has discussed a large variety of self-help topics. He has two holiday-appropriate books: The Dish Dr.'s All Holiday Guide to Fun, Festive Foods: 101 Recipes for Every Celebration; and The Dish Dr.'s Celebrity Guide to Personal Happiness & Success: Better Living through Self-help, Celebrities & Skinny Drinks.
You lead such a successful and star-studded life; what was your childhood like?
I came from very humble beginnings. Lower middle class to be exact. My father was a truck driver who worked 16 hour days, and my mother was a teacher's assistant who worked with special needs children. As much as they wanted to, they were unable to afford to send me college. So, I knew that basic and higher college education would be a path I would need to trudge alone. This made me a stronger, resourceful and more resilient person. I'm proud of my humble roots, and I'm grateful for the outcome of my hard work. I try never to take anything for granted.
<!- mfunc search_btn -> <!- /mfunc search_btn ->
Had you always dreamed of being a psychologist?
I always knew that I wanted to help people. I wasn't the straight "A" kind of student in high school like some students. I was more the kind of guy who was relieved to see a C- on my report cards. And I wasn't sure how my wanting to help people was actually going to translate into a viable career choice once I was in college. It wasn't until I began taking psychology courses that I was motivated to learn – not because I was expected to learn; but because I wanted to learn. And for the first time in my life I actually started to receive A's pretty consistently on my report card. The first time it happened, I actually had to double check the name at the top of my report to make sure that they actually didn't send me someone else's grades by mistake. I was stunned and elated at the same time. That's when I knew beyond a doubt that I had chosen the right field to enter. I wasn't great at math or chemistry, but I really excelled at psychology. Because in that moment I realized I had what we now recognize as emotional intelligence.
What was your educational journey like?
My educational journey was remarkable. I was fortunate to get to know people in the field like Dr. Jenn Berman from VH1's Couple's Therapy, Dr. Greg Cason of Bravo's LA Shrinks and Dr. Garry Corgiat of VH1's Breaking Bonnaduci. They were inspirational to me and encouraged me to achieve my goals – especially Dr. Garry Corgiat. He not only was a colleague, but he became a mentor and good friend. I remember thinking to myself, "When I'm further along in my career, I want to be just like him." He's always been an inspiration to me. Later, I met Hollywood producer and reality star of Oprah's The Big Give Show, Carlana Stone. She introduced me to the world of TV and really gave me my first big break on a number of syndicated daytime TV talk shows.
What advice would you give someone who wanted to follow in your footsteps?
The best advice I could give anyone who wants to follow in my footsteps is this: Always pursue your dreams, but never at the cost of your health or relationships with loved ones. Know that every great accomplishment will be accompanied by a new level of stress. And be sure that the support in your life is always equal or greater to the stress in your life. Never give up on your dreams, but make sure that you're in charge of your dreams and that they're not in charge of you. And when it comes to helping others, never work harder on someone's life or recovery than they do. No one's life is a two-person job. Besides, living someone else's life robs them of the opportunity to make and learn from their own mistakes.
What one thing do you hope to have accomplished by the end of your career?
I aspire to consistently practice the art of not looking back with regret and not looking to the future with fear. I hope to have mastered the mental ability to write my successes in stone and my failures in the sand. At the end of life, I hope to be able to integrate all parts of my past: the good, the bad and the ugly. I also pray that in some meaningful way my existence made those I care about a little happier. Most of all, I hope my presence in this world helped to make it a bit easier for those to follow.
Learn about about various therapist careers.
<!- mfunc search_btn -> <!- /mfunc search_btn ->