<!- mfunc search_box_body ->
<!- /mfunc search_box_body ->
<!- mfunc feat_school ->
Featured Programs:
Sponsored School(s)
<!- /mfunc feat_school ->
Marriage Family Therapist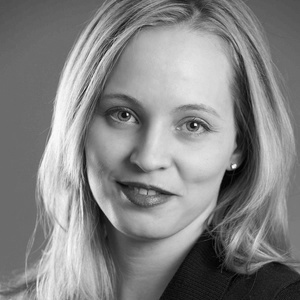 Megan Bearce was in middle school when her classmates began to call her "the shrink." Interestingly, she never considered becoming a counselor until she was embroiled in a business career. As an auditor and supervisor for 20th Century Fox, Bearce had become bored with her work; yet she was fascinated by the dynamics of intra-office relationships. Company personnel frequently shared their emotional troubles with Bearce in hopes that she would assist them in solving their problems. It wasn't long before her work-space was referred to as the "therapy office" and she had been dubbed "Dr. Ruth."
What is your educational background?
I graduated Summa Cum Laude with a major in accounting and a minor in economics from Minnesota State University-Mankato in 1996 and that year was named the College of Business Student of the Year. I became a licensed CPA in 1998.
I then obtained a master's in clinical psychology from Antioch University Los Angeles in 2003, obtained my California LMFT license in 2005, and my Minnesota LMFT license in 2009. I have a Gang Counselor Certification, a Girls Circle Facilitator Certification, and am a certified SENG-Model (Supporting the Emotional Needs of the Gifted) Parent Group Facilitator. I also have specialty training in the area of working with gifted individuals.
Accounting and Economics typically do not lead to a career in counseling—how did you decide to major/minor in them?
I ended up majoring in accounting because a professor I respected told me that I would always have a job no matter where I lived. Being a practical Midwestern girl, I figured why wouldn't I do that? I just didn't fathom that it would mean I'd have to keep doing accounting!
<!- mfunc search_btn -> <!- /mfunc search_btn ->
Accounting and econ were easy for me. I passed all 4 CPA exams the first time I took them, which is no easy feat, but I had no interest in the work. I loved the people I interned with and trained with those 2 years as an auditor and am still friends with a few of them today. But after 2 years I knew I had to do something different, and I was sick of living in Minnesota. I flew to Los Angeles, interviewed at 5 places, got 3 offers and moved to Los Angeles to work at 20th Century Fox in their International Free TV accounting dept. I somehow thought that working at a big entertainment company in a city where the sun always shines would magically make things better. It didn't. Again, I loved my co-workers, and there were fun perks to working at the studio (around the time 'Titanic' was a huge hit), but at the end of the day, I still didn't like the work.
How did you know you wanted to become a counselor?
I took a personality test and used the book 'Do What You Are' to help guide me. I went to open houses at various colleges to see which program might be a good fit; i.e. a master's in social work vs. psychology, etc. In between the business world and grad school I had gigs as a production assistant on commercials and a music video; I also took a floral design certification course and worked as a florist for a very short time. I was not good at it!
Were there any academically-related inspirations?
Yes. Also important in my career was doing an internship that I felt passionately about. I spent 3 years at the Southern California Counseling Center and had an amazing education there. I was able to train in a variety of programs; school-based, families, gang-awareness and a community counselor training program where I learned an incredible amount from the amazing supervisors who volunteered there. I had many that were post-modern in their approach to their work, which was a style that resonated with me, but I also had one that worked from an attachment-based framework and that has been very helpful in my work with clients over the years. Her gentle, supportive style of supervising also made it okay to be open about areas I was struggling with (clients and practicing self-care). I also had a private practice internship which helped me ease into the world of private practice under the supervision of someone who had a long, successful one.
What advice would you offer someone considering a career as an LMFT?
There was very little, if any, guidance for therapists in school in regards to starting a private practice or self-care when I graduated in 2003. Once you are out of school and on your own, taking care of yourself is an extremely important skill to have. Think of the HALT acronym- Hungry, Angry, Lonely, and Tired. If you are any or all of these, it will impact your ability to be present for your clients and make sound clinical decisions, not to mention the ability to manage your personal life. Consider the questions: What are my coping skills? Do I need to add more? Do I need to change them?
Follow her on Facebook, Twitter - Gifted Woman, Twitter Commuter Couples. Read her piece on LMFT career burn out.
Learn more about becoming a marriage family therapist.
<!- mfunc search_btn -> <!- /mfunc search_btn ->