Jacqueline Gagliardi, M.ED, CAGS, LMFT
<!- mfunc search_box_body ->
<!- /mfunc search_box_body ->
<!- mfunc feat_school ->
Featured Programs:
Sponsored School(s)
<!- /mfunc feat_school ->
Couples & Family Therapist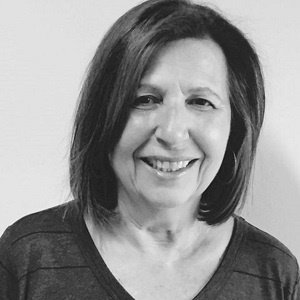 Jacqueline Gagliardi's interest in psychology began at a very young age. She was curious about why people chose to behave in the ways they did; why some relationships were successful and why others appeared to fail. With a strong desire to work in the mental health field and especially to work with children, Jacqueline studied elementary education in college and embarked on a career as a teacher. As an educator, she was able to interact, study and experience relationships with many diverse students.
After teaching for 3 years, Jacqueline moved a step closer to her dream job when she continued her education and returned to school for a Master's Degree in Counseling. Upon completion of her degree, she worked as a play therapist for two years. During that time Jacqueline developed a knowingness that she would be more effective if she were able to see entire families or at least children with their parent(s). This realization proved life-changing: she embarked on a CAGS program in Family Systems; graduated, and then started a Marriage and Family Therapy Practice.
In addition to her private practice in Cambridge, Massachusetts; Jacqueline is the Program Director for the Master's Program in Counseling Psychology for Couples and Family Therapy at William James College in Newton, MA, where she is also an active Professor. Quite notably, she co-authored the Study-Guide for the Marriage and Family Therapy National Licensing Examination.
Jacqueline will you tell us a bit about your family and youth?
Both my maternal and paternal grandparents were immigrants from Italy. My father had to drop out of college to help support his family and my mom did not graduate high school. My father was very intelligent, a voracious reader with a passion for learning and thirst for knowledge. He encouraged me to pursue higher education and to go after my passion for learning. He told me I could do anything I wanted to do, if I wanted it badly enough.
<!- mfunc search_btn -> <!- /mfunc search_btn ->
Did you go immediately into psychology after graduating from high school?
I actually trained as a radiological tech and worked in the field for 5 years. I realized that I needed to follow my dream of working in the field of psychology, so I went back to school and I received a BA from Suffolk University, an M.ED in Counseling from Northeastern, and a CAGS in Family systems from Northeastern.
Our academic challenges are as unique as our lives. What challenged you in college?
My greatest challenge was my anxiety. I was a high achiever and always afraid that I wouldn't get an "A". In hindsight the grade doesn't always reflect what you have learned and is not always the only indicator of success. I wish I could have just enjoyed the journey of learning instead of focusing on the grade.
If a young person observed your life and said they wanted to achieve what you have, what would you say to them?
Go for it. I have been in the field for 34 years, and I still love what I do. Choose a program that specializes in Couples and Families and in training multiculturally-sensitive and competent therapists.
After 34 years in the field, what still fascinates you about your work?
I am constantly struck by people's strengths, resiliency, and pursuit of a preferred way of being. It takes courage to seek help, especially because there is still a stigma associated with mental illness. Professionals in my field and I are working to end this stigma, but this will take time.
Anything else?
I also love that my clients have taught me so many things throughout my career. I've learned how to be patient. Collaborating with my clients, assessing what their goals are and then together working on a solution of how to get there. Even if I spot a client's problem or challenge early on, I've learned to collaborate with my clients to help them gain insight and come to their own conclusions, in their own time. It's been an honor to be a fellow traveler on their journeys. I'm constantly inspired by my clients' abilities to overcome seemingly insurmountable obstacles.
What would you change about your field to make it better (if you could)?
I would like to see people in the mental health field include more of a multicultural perspective when providing therapy. As our country becomes increasingly diverse, it's critical to offer care that is sensitive to the norms and values of different cultures, be it race, ethnicity, religion, physical abilities and differences, class, sexual orientation, gender, and gender identity.
I would also like to see a more equitable distribution of mental health care. Mental health services need to be available to people in all communities, regardless of their ability to pay.
What one thing do you hope to have accomplished by the end of your career?
That I have been instrumental in making William James College Couples and Family Therapy Program one of the best programs that train culturally responsive therapists who will go out into the field, training culturally responsive and respectful therapists who will work with families and couples in urban and other underserved or marginalized communities. I would like to have accomplished a reputation as an excellent professor whose students have a solid foundation to go out into the field and become agents of change.
You sound very passionate about your role at William James College!
I love to teach because I feel teaching is a collaborative effort between students and professors. I have learned as much from my students as they have learned from me. As a trained couples and family therapist I have been able to not only practice, but also to consult, teach, present at workshops and conferences, and supervise. In addition I have been able to sit on the Massachusetts Association of Marriage and Family Therapy Board as well as the Board of Allied Mental Health.
<!- mfunc search_btn -> <!- /mfunc search_btn ->