Stephanie Mihalas, Ph.D., NCSP
<!- mfunc search_box_body ->
<!- /mfunc search_box_body ->
<!- mfunc feat_school ->
Featured Programs:
Sponsored School(s)
<!- /mfunc feat_school ->
Child Therapist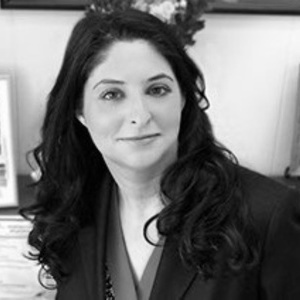 On any given day in her busy Los Angeles-based office, patients are introduced to Stephanie Mihalas as simply, "Dr. Stephanie." With her practice focusing on clients ranging from 2-18 years old, this relaxed and upbeat approach is intentional—an effort to help patients and their families feel at ease. Dr. Stephanie created her center, "The Center for Well Being," because she believes that "children need support, and the best way to support children is by empowering the entire family." Her goals include early intervention for her clients ages 2-10 as well as improved functioning in the context of daily-life settings for all age groups. The crux of her "ecological" approach factors into therapy the individual components of the child's world: family, peers, school, and the like. Utilizing a big-picture methodology, Dr. Stephanie considers both relational and environmental factors in diagnosis and treatment.
Can you please tell us about your educational journey?
I attended Northwestern University as an undergraduate, double-majored in Psychology and Learning and Organizational Change, and graduated with a Bachelor of Science degree in Education and Social Policy. Then I was accepted to the University of South Florida's Ph.D. in School Psychology program, one of the top-ranked School Psychology programs in the country. There I had the privilege of working with esteemed researchers such as Dr. Shannon Suldo and many others. Inspired by the personal and systemic challenges that disadvantaged bullied youth face, I decided to conduct a mixed-methods study for my dissertation which examined how positive protective factors, such as teacher support and spirituality, helped attenuate depression in bullied middle school students. I graduated from the University of South Florida with a Ph.D. in School Psychology, with an emphasis in Child and Adolescent Mental Health.
<!- mfunc search_btn -> <!- /mfunc search_btn ->
What did you do immediately following graduation?
After graduating from the University of South Florida with my Ph.D., I attended a pre-doctoral internship, as well as a post-doctoral fellowship, in Behavioral Pediatrics at the esteemed Kennedy Krieger Institute at Johns Hopkins School of Medicine in Baltimore. There I received advanced training in assessing and treating children, adolescents, and families across a broad range of presenting issues. Shortly thereafter I also became a Nationally Certified School Psychologist. After my post-doctoral fellowship I decided to open up a private practice and returned to Southern California, where I opened 'The Center For Well Being' in West Los Angeles in 2008. Since then I have been fortunate to split my time between a thriving private practice, teaching appointments at schools such as Pepperdine University and the David Geffen School of Medicine at UCLA, publishing and presenting research at conferences nationally, and mentoring graduate students.
What was the most challenging aspect of your education?
The most difficult part of my educational journey was deciding between pursuing an academic career or a clinical one. While at the University of South Florida I fell in love with research and dedicated myself to advancing the science of psychology. A career in academia requires an intense and almost exclusive focus on research and teaching, however. Even though such pursuits contribute greatly to positive social change, I eventually realized that I felt called to focus more on clinical work. As much as I loved research, I nevertheless wanted to be 'in the trenches,' working with children and families and helping make a difference in people's lives. It was a very difficult decision but one that I have never regretted.
What makes you or your practice unique/special?
There are a number of attributes that make my practice and the way I work unique and special. First off, whenever possible and appropriate, I work with the entire family as opposed to just the child or adolescent. While individual work with children can be very beneficial in the short term, I believe that lasting positive change often requires addressing the larger systemic issues within the family and helping them learn to collaboratively support each others' well-being. Second, my clinical style has evolved to be somewhat unique and integrative. I have strong training in evidence-based practices and utilize them frequently. However my approach to intervention is far from 'cookie-cutter,' and I frequently incorporate mindfulness-based methods, systems change interventions, and family therapy in addition to more traditional cognitive-behavioral work. Finally, I approach working with children and families from a team perspective. I collaborate closely with schools, physicians, psychiatrists, behavioral interventionists, speech and language pathologists, attorneys, and any other members of a client's support team. Working closely with other providers helps ensure that my clinical work is as effective and targeted as possible and also helps families feel supported by knowing that there is a team of dedicated professionals working on their behalf.
What advice would you offer someone considering a career as a psychologist?
I have several pieces of advice for those considering a career as a psychologist specializing in working with children and adolescents. First, I recommend interested students really do their research about the different degree and career options available within the broader field. For example, learning the differences between master's-level clinicians (eg: MFT, LCSW, LPC) versus different doctoral level psychologists (Ph.D. vs. Psy.D., clinical, counseling, school, etc.). Learn about the kind of work each type of clinician does, the kinds of training they need, what the graduate programs are like, etc. Next, I recommend that people seek out working professionals in their field of choice and ask to speak with them about their career and thoughts. Psychologists are often more than willing to speak to those interested in pursuing the field and can provide valuable advice and insight. Finally, I encourage people to keep their minds open to change! You may begin graduate school certain that you will become a star researcher but ultimately find clinical work far more fulfilling. Likewise, you may like the idea of doing clinical work all day more than the reality of it, and instead turn to teaching, academic work, or consulting. Psychologists are fortunate to have a wide variety of possible jobs and career options open to them. While it is certainly preferable to shift course, if necessary, as early as possible and it is nonetheless never too late to do so, and is far preferable to feeling stuck in a career that you do not enjoy. Make a plan, do the legwork, but stay flexible!
<!- mfunc search_btn -> <!- /mfunc search_btn ->