<!- mfunc search_box_body ->
<!- /mfunc search_box_body ->
<!- mfunc feat_school ->
Featured Programs:
Sponsored School(s)
<!- /mfunc feat_school ->
Expert Counselor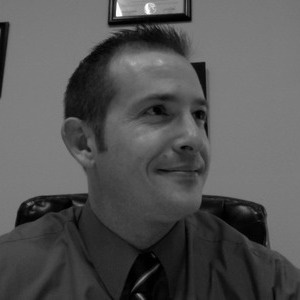 Christian J. Dean is a proud veteran of Operation Iraqi Freedom III and is still on active duty in the Army National Guard. The fact that he was born in Spain and is fluent in Spanish fuels the enjoyment he derives from working with individuals from different cultural backgrounds. Dean earned his Ph.D. degree in counseling from the University of New Orleans and is licensed and/or certified in in the following areas: Licensed Professional Counselor (LPC), Licensed Marriage and Family Therapist (LMFT), National Certified Counselor and Licensed Professional Counselor Supervisor (LPC-S).
Dean is the founder of "Counseling for Growth, LLC" a counseling center in Baton Rouge, Louisiana and plays a unique role in the southern community by offering bilingual services to those residents who are Spanish-speaking.
What made you want to major in counseling?
I've always enjoyed interacting with people and trying to help. The mental health field felt like a perfect fit for me. I had explored different career journeys within the field; I looked mainly at training programs in the fields of social work, psychology, and counseling. I decided to become a counselor because I believed that the training for counselors was more directly focused on providing counseling (i.e. talk therapy). Although social work and psychology programs do offer some form of a counseling component, other requirements and focuses limit the amount of training specific to counseling.
Please tell us about your educational journey.
I received a bachelor's degree in psychology and then applied to a master's program in counseling with a concentration in human services. Most clinical counseling programs now refer to the programs as 'Clinical Mental Health Counseling' or something similar. Upon completion of my master's degree, I started working on my doctorate in counseling (Counselor Education and Supervision, more specifically). The doctoral program I attended was a Council for Accreditation of Counseling and Related Educational Program (CACREP) accredited program. Although I was not aware of the importance of CACREP accreditation to a counseling program when I applied; I was fortunate and was accepted into a CACREP program.
<!- mfunc search_btn -> <!- /mfunc search_btn ->
What significance does CACREP accreditation of a school hold for someone who is considering entering the field of counseling?
Although CACREP accreditation is not necessarily a requirement to be license-eligible in every state, some states require graduation from a CACREP accredited program. Additionally, there have been recent changes to TRICARE (the health insurance for Service Members and their families) which now require counselors to hold degrees from a CACREP accredited program. Also, the U.S. Department of Veterans Affairs (VA) recently released qualification standards, formally recognizing licensed professional mental health counselors who have graduated from CACREP accredited programs.
What part of your career do you love the most?
I love helping individuals, couples, and families learn to live happier lives, to get along better, and to figure out (together) how to address problems or life struggles. Knowing that I make a difference in someone's life means the world to me. I also love giving back to the community by providing pro bono services to clients in need who don't have financial or insurance resources for assistance. Being a counselor is about helping and advocating for others.
What advice would you offer to someone considering a career in counseling?
Anyone interested in a career in counseling would benefit from doing research regarding the different areas of counseling. For example, there are programs in school counseling, clinical mental health counseling, marriage, couple, family counseling, addictions counseling, etc. Review state licensing laws to determine if a CACREP accredited program is required. Additionally, consider other government agencies and health plans (i.e. VA and TRICARE) to determine if a CACREP accredited program is in your best interest. Lastly, think about the kind of environment you would like to work in (i.e. schools, private practice, agency, etc.) and contact counselors in such settings to request an interview. Ask the counselors about salary estimations, a day in the life of a counselor, etc. Find out about pre and post-master's internship opportunities within your community and start networking early to identify potential sites.
How would you advise someone who knows they want to be a counselor but is undecided about whether or not to get a Ph.D. in counseling?
Most states license counselors at the master's level. A doctorate in counseling is great if you want additional training in research, supervision, and teaching; however, a doctorate is not required in most (if not all) states for licensure as a counselor. Additionally, many insurance companies will only reimburse counselors at the master's level since the license is a master's level license. So even if you have a doctorate in counseling, your insurance reimbursement may still be that of a master's level clinician. Still, licensed professional counselors (LPCs) with doctorates often do charge more for counseling services due to their advanced degree, and private pay clients who do not use insurance would have to pay more.
<!- mfunc search_btn -> <!- /mfunc search_btn ->