<!- mfunc search_box_body ->
<!- /mfunc search_box_body ->
<!- mfunc feat_school ->
Featured Programs:
Sponsored School(s)
<!- /mfunc feat_school ->
Hyperthymesia Counselor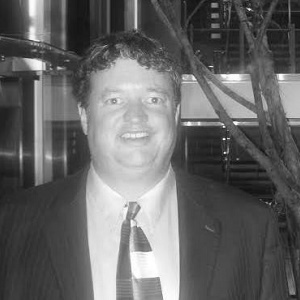 When Frank Healy tells you he understands what it feels like to live with painful memories, he isn't kidding. Diagnosed by the University of California, he is one of only 33 people in the world classified as having hyperthymesia or Superior Autobiographical Memory.
According to Hyperthymesia.org:
People with hyperthymesia are able to remember the events of any given calendar date, usually back to puberty, with stunning and accurate detail. They can compare similar dates, or catalog days where the weather was rainy or they were in a certain place. Superior Autobiographical Memory makes it possible for individuals to use their minds like databases, remembering unusual details such as the clothes they wore, whom they may have met that day, and what they ate for lunch, even decades after the original event. A 60 minutes report on hyperthymesia with Leslie Stahl also indicated that people with this talent have a difficult time with relationships, which may be a side effect of always being correct about details, conversations, and things that happened.
When Healy says he's had to heal his own memories because he can't forget; he isn't kidding. Today Healy is making new and positive memories by using his expert knowledge and personal experiences to help his clients eliminate bad feelings from the past, heal and move on.
What made you want to become a counselor?
My hyperthymesia led me to want to be in the counseling field. I remember every day of my life since I was six years old. That includes the day of the week of any date, the weather where I was, news and personal events. Along with the personal events was the feelings I had from each incident. It was a good thing to remember the happy times, including vacations, holidays and fun with friends, but I also remember every slight, every romantic breakup, times bosses and other people yelled at me, and school bullying. Since I can't lose the memories I needed to heal myself from the feelings of every bad memory. Having recall of all my feelings made me compassionate and empathetic to others. This led me to want to help others overcome their emotional difficulties and past traumas. My favorite sitcom as a teenager was the Bob Newhart Show. It further sparked my interest in counseling.
<!- mfunc search_btn -> <!- /mfunc search_btn ->
Please describe what it took educationally to get where you are today.
I studied psychology at LaSalle University from 1978 to 1982. I was away from school for a few years and worked with clients with mental retardation in group home and workshop settings. Although I still wanted to counsel people, I was unsure if I could get in a graduate program in psychology. I thought I would fare well with children, so I enrolled in Temple University's Graduate Elementary Education Program. It was interesting to study, but when I got into a classroom I led a reading group. I was feeling proud that in one hour long session I moved the kids through three letters of the alphabet. However, when I met with the teacher afterwards she said that that group spends two weeks on each letter. I decided that elementary education was too slow for me. I got a job as a Mental Health Technician at the Horsham Clinic, a psychiatric hospital in suburban Philadelphia. I liked talking to the patients and doing recreational activities with them. I was accepted in the Counseling Psychology Program. I graduated with my Master's in May 1991. After graduation I was the director of a partial program but did not particularly like administrative work. I have counseled for Cape Counseling, Richard Cohen Associates, and I am currently an outpatient therapist for AtlantiCare Behavioral Health in Egg Harbor Township New Jersey. I also see private clients at Associates For Life Enhancement in Northfield New Jersey. I coach people who are self-sabotaging by helping them uncover their beliefs that no longer serve them. Healing the past can help with this too.
What were the greatest challenges for you educationally?
Although I liked counseling and psychology, many people told me I should have a career doing something with numbers. I tried Economics and Accounting in college but could not get interested in those subjects. I decided that my memory skills were not related to number oriented subjects.
What groups are you involved with?
I am in several groups in Linkedin. Any professional group in your specialty is good for networking, connecting, and professional support. I am the Official Guide for Depression on SelfGrowth.com, the world's largest self-help website. I have written articles for Ezine, SelfGrowth, and Expert Beacon on mental health related topics.
What advice would you give someone who wanted to follow in your footsteps?
Get a Master's Degree. Start with the basic courses then follow-up with courses in your chosen specialty. Always take trainings to keep it green. Keep working to improve yourself and grow, whether it's your own therapy, self-improvement seminars, or learning new skills.
What is special or rewarding to you about being a counselor?
Seeing people get better. I have worked in the field for 26 years and have seen so many clients have breakthroughs. It keeps me going.
Please tell us about your background as a young person. Did you come from an academic family?
My family was academic. My father worked for HUD for his career and got his Bachelor's in Economics at La Salle and his Master's at the Wharton School at the University of Pennsylvania. Recently, he published a book, The Moneypower Continuum, about the different economic bureaucracies of government, school systems, and the church. My mother went to Gwynedd Mercy College and graduated first in her class in 1976 with a degree in history. She worked for 19 years at a museum for ethnic studies. The Balch Institute. My brother is a computer programmer for the State of Pennsylvania and my sister has a degree in English from Ursinus College. She has worked for The Cable Guide, Nursing Magazine, and a magazine about construction equipment.
What one thing do you hope to have accomplished by the end of your career?
I want to have a bestselling book, at least one, and have tapes and give speeches on the therapeutic importance of healing your memories.
<!- mfunc search_btn -> <!- /mfunc search_btn ->