<!- mfunc search_box_body ->
<!- /mfunc search_box_body ->
<!- mfunc feat_school ->
Featured Programs:
Sponsored School(s)
<!- /mfunc feat_school ->
Clinical Addictions Specialist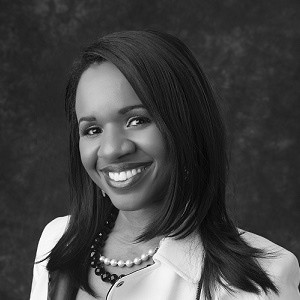 Expert Counselor Shannon Battle's life story reads more like a made-for-television film script than the personal history of a Clinical Addictions Specialist. Growing up in a family which experienced brokenness and drug abuse, Battle's persistent and unwavering nature became apparent when she started college at age 16--having graduated from high school the same year. And while her parents were addicted to crack cocaine, Shannon chose a different path; she finished her BA at age 20, and graduated with a degree in Criminal Justice. Although she was on the fast-track to becoming an attorney with a full scholarship to law school; she was also a married young mother and chose instead a route which enabled her to keep her family her main priority. Today, Shannon celebrates over 20 years of marriage and is the proud mother of 5 children.
Shannon, your story is nothing less than amazing! Can you please tell us more about how you ended up in the field of psychology?
I do not believe I ever thought about working in the mental health field because I was always focused on being an attorney. I majored in Criminal Justice and graduated from college at the age of 20. I was then accepted to Campbell University's Law School program on a full scholarship. I was married with a baby, so it was challenging to focus on my studies. I changed majors and began working on my Master's in Sociology. I wanted to be a Statistician and do research. I never knew I was going to work in this field until one day I had a dream and, literally, I felt the Lord telling me to open a group home for kids. I did not know what a group home was and did not know how to begin, however, as I followed what I consider to be my spirit, the path I was open to, and the vision became clear. I opened my first facility at the age of 22, and by the age of 24 I had 3 mental health facilities for at-risk adolescents, and thankfully I never had to take a loan from the bank to establish my business. I have been in this field working for myself for almost 15 years.
<!- mfunc search_btn -> <!- /mfunc search_btn ->
You graduated from high school as well as college at a very young age! Can you tell us more about that experience?
I was always academically gifted. I love to learn. Although I faced the challenge of the family disease of addiction, I pushed hard to graduate early resulting in having received my high school diploma at the age of 16 and beginning college at the age of 16. I had desires to attend Howard University, but I had a great-grandmother who I loved, and she would have been left alone to deal with my mother's addiction; so I chose to attend a local university. I began on a pre-engineering program. I was always good with numbers and loved math, so I used those skills to guide my educational path.
I met my husband while in college, and my life immediately changed when I became pregnant. I then focused on pursuing a law degree, so I changed my major to Criminal Justice. I was blessed with the opportunity to complete an internship with the ATF. I knew a federal agent, however, when I graduated at the age of 20, I was to going to apply at that time. I had also been informed by my supervisor that I would likely be stationed somewhere far from home. I knew that decision wouldn't work for the best interest of my family since my husband was in the army.
This is the point when I then applied to law school and was accepted into Campbell University's summer program. My focus was distorted from having a series of marital problems, so that was unsuccessful. I then pursued my Master's in Psychology at Fayetteville State University. I had multiple painstaking experiences with professors, so I embraced the field of sociology. It took me 4 years because of personal circumstances such as having another child, but I made it through. As state guidelines for mental health began to change, it became more apparent that I should pursue my licensure in counseling. I also began taking an interest in hosting television programs and wanted to ensure I was properly trained and educated to address the needs of my listeners. I then attended Liberty University and graduated with my Master's in Counseling in 2010.
What challenges did you face educationally?
My greatest challenges were staying focused on my school work while not losing sight of my responsibilities as a wife and mother. It's easy to become selfish and easy to not take care of yourself. When it comes to family-- they become your priority. This is why it's more efficient for me to take a team approach so I can be efficient and focused without losing sight on the things I value.
What advice would you give someone who wanted to follow in your footsteps?
The best advice I would give is follow your heart. You will always find success even in your failures. Remember your path is your own and the only absolute is taxes and death.
What one thing do you hope to have accomplished by the end of your career?
I hope to have an ongoing television talk show for teens.
Learn more about how to become an addictions counselor.
<!- mfunc search_btn -> <!- /mfunc search_btn ->