<!- mfunc search_box_body ->
<!- /mfunc search_box_body ->
<!- mfunc feat_school ->
Featured Programs:
Sponsored School(s)
<!- /mfunc feat_school ->
Clinical Counselor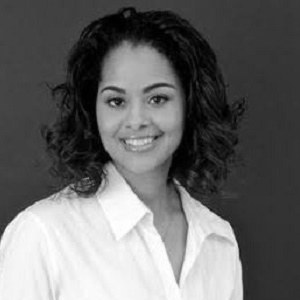 Stacy Haynes, Ed.D, LPC, is a Licensed Clinical Professional Counselor who specializes in treating both behavioral and emotional disturbances in children, adults and families. In 2008 she founded Little Hands Family Services, LLC, (located in New Jersey) and is currently the company's Chief Executive Officer. Dr. Haynes has over 12 years in the mental health field and has appeared on both radio and television broadcasts in the capacities of expert, educator, author and counselor. She is an Adjunct Professor teaching graduate and undergraduate courses in Child Psychology, Intro to Counseling, Abnormal Psychology and other Human Services courses. Dr. Haynes advises parents on the website, "Parenting Tips 2Go" and has recently authored the book, Powerful Peaceful Parenting: Guiding Children Changing Lives.
Please tell me about your background as a young person. Did you come from an academic family?
No. My father had a GED and my mother graduated with an Associate's degree the same year I graduated high school. It motivated me more to get my degrees, as I am the first to earn a Doctorate degree.
Did you always want to work as a counselor?
I started in the nursing/medical field. I decided after Psychology 101 to change my major. I decided to work with children as I felt many children needed guidance and help instead of lectures and punishment.
What was it that drew you towards a career as a Licensed Professional Counselor?
I really appreciated my Psychology 101 teacher. I felt really encouraged to see psychology as a way to help others. I wanted to work with children and families.
<!- mfunc search_btn -> <!- /mfunc search_btn ->
What educational steps did you take to become an LPC?
I started in high school attending college my senior year instead of high school. I went to a community college and then transferred to Liberty University majoring in Psychology. I worked for a few years and then returned for my Master's Degree in Counseling, as I realized counseling positions required a graduate degree. I became licensed as an LPC in three states and then opened my private practice. I decided to return to school for my Doctorate Degree in Counseling Psychology.
What groups/not-for-profits/awareness/ and organizations are you involved in and which would you recommend for professionals or interested laypersons in your field?
I volunteer with local church and community organizations. I am the Chair of a Care Management Organization which helps children and families. I am a member of the counseling Association local and national levels. I am an Approved Clinical Supervisor with the NBCC.
What advice would you give someone who told you they wanted to be a counselor?
Make sure you know that private practice would require evening hours and nonprofits pay little. We have a saying that most of us in the field have several jobs. I teach online and on campus during the slow daytime hours and work three nights a week in private practice. Take a few business classes, as many of us do not know successful business practices which may ruin your private practice.
What is special or rewarding about working in your field?
Seeing families restore peace in their homes and being able to be a part of family growth and change. Many individuals are at their wits end when they reach my door. It is great to restore hope and peace in families by teaching them to problem solve, communicate and to have better relationships.
What would you change about this specialty to make it better?
I would make it easier to see children during the day. With specializing in children, I wait until school is over or until parents are off work to see children. I think that more counselors should be in schools to assist children and families.
What motivated you to write your book?
My inspiration for my book, Powerful Peaceful Parenting: Guiding Children, Changing Lives" came from working with parents who struggle raising their children. Family therapy approaches and parent management approaches seem to blame the parents and seemed to be a turn off for many families. Families need help with specific issues and therapy sometimes is not needed for the child.
What do you feel is special about your book?
Powerful Peaceful Parenting: Guiding Children, Changing Lives is for parents struggling with the challenges of raising children. Each chapter has psychological research and advice and a journal section with Scriptures and Quotes to help one reflect on their parenting. It can be used in individual use or in small group to help parents. This book is special because it gets to the core issues and gives practical advice. Many parenting books are too long and too theoretical so that parents are turned off. This book offers specific strategies for the everyday challenges like morning time, bedtime, homework, communication, doing chores, etc.
How have you changed as a professional after writing your book?
This has given me more opportunities to be in the media, and speaking engagements have increased. This is exciting, as this is allowing me to grow my practice to webinars and workshops for parents. I already host a weekly parenting internet radio show which has also allowed me to reach a larger audience.
What one thing do you hope to have accomplished by the end of your career?
To reach as many families with the message that parenting can be peaceful and can be the greatest blessing. I want to restore family life.
<!- mfunc search_btn -> <!- /mfunc search_btn ->