<!- mfunc search_box_body ->
<!- /mfunc search_box_body ->
<!- mfunc feat_school ->
Featured Programs:
Sponsored School(s)
<!- /mfunc feat_school ->
ADD & ADHD Counselor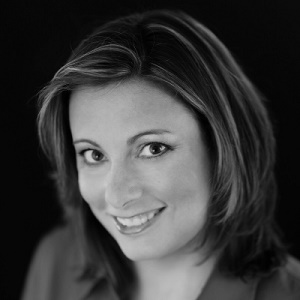 An expert in the field of Attention Deficit Disorder (ADD) and Attention Deficit Hyperactivity Disorder (ADHD), Dr. Stephanie Sarkis has earned international recognition as a researcher and is the author of 5 books:
10 Simple Solutions to Adult ADD: How to Overcome Chronic Distraction & Accomplish Your Goals (2nd edition, 2011)
Making the Grade with ADD: A Student's Guide to Succeeding in College with Attention Deficit Disorder (2008)
ADD and Your Money: A Guide to Personal Finance for Adults with Attention Deficit Disorder (2009)
Adult ADD: A Guide for the Newly Diagnosed (2011)
Natural Relief for ADHD (available in Spring 2015)
Dr. Sarkis travels the globe as a lecturer and was the recipient of an Outstanding Dissertation Award from the American Psychological Association for her scholarly contributions to the study of ADHD (2001) as well as being a finalist for a Fullbright Award (also in 2001).
At present, she is an adjunct assistant professor at Florida Atlantic University (FAU); a sub-investigator for Clinical Research Studies at the FAU Schmidt College of Medicine, as well as a National Certified Counselor and Licensed Mental Health Counselor with a flourishing private practice in Boca Raton, Florida.
What inspired you to become a counselor?
I have always been interested in human behavior. I was a "peer counselor" in high school and also the person most of my friends would go to when they needed someone to listen. Becoming a licensed mental health counselor was a natural progression of that.
<!- mfunc search_btn -> <!- /mfunc search_btn ->
Please tell us about the educational road that led you to where you are today. I read that you spent many years in college and that you are a Gator four times over?
I have spent a lot of time in college! I have a Bachelor's in Telecommunication with a minor in Education from University of Florida; a Master's in Mental Health Counseling from the University of Florida's Department of Counselor Education; a Specialty in Mental Health Counseling from the University of Florida's Department of Counselor Education and a Ph.D. in Mental Health Counseling from the University of Florida. My dissertation was titled Self-Regulation and Inhibition in Comorbid ADHD Children: An Evaluation of Executive Functions, and I was given an Outstanding Dissertation Award by the American Psychological Association. A journal article from my dissertation was published in the Journal of Attention Disorders.
A lot of my education as a counselor was obtained during my practicums, my internship, and in private practice. Experiential learning, putting knowledge into practice, is such a valuable form of education. I also learn every time I give a lecture or seminar. Audience members have such a wealth of information. I think this sums it up - learning continues throughout your lifetime.
Not all counselors become authors. What have you learned from the experience?
I learned that writing books is a very fun and educational experience. I also learned a lot more about ADHD from the people with whom I consulted. In the case of the book--Making the Grade with ADD, some contributed quotes about their own life experiences. In the case of ADD and Your Money, I learned about writing a book with a coauthor - and that went very well. I also learned that the best way to write a book is to work on it every day. If you skip a day, you have to spend time catching up where you left off. Persistence is the key.
How have the books affected your professional life and private practice?
I have been able to help people on a larger scale, which has been tremendous. I have people email and call from around the world, and people have traveled from other countries to see me speak. Clinicians and people with ADHD have told me how much my books have helped them. I've also helped mental health professionals see other avenues of counseling, such as writing, blogging, and lecturing.
What advice would you offer someone who wants to walk in your shoes professionally?
It is always valuable to have mentors - professors, supervisors, other therapists; even people in other professions. It's such a great learning experience when you dialogue with your mentors about their career paths and receive their advice.
If you are interested in writing books, you need to have drive, persistence, flexibility, and a good lightweight laptop. I would write while I was on planes, while I was outside; you name it. You need to work on your book every day.
Know that the field of mental health (psychology) has many different avenues. You can see clients/patients, be a rater for clinical trials, write books, give lectures and seminars, blog for psychology or news websites, teach - the opportunities are endless.
Remember: 1) Parents are the experts on their child. Listen to the parents. 2) Take good care of yourself. 3) Have fun. 4) Keep things simple.
Keep a good balance between personal and professional life. Your first priority is your health; your second priorities are your family and friends. Everything else tends to fall into place from there.
<!- mfunc search_btn -> <!- /mfunc search_btn ->