Clinical Counseling Degree Programs & Schools Online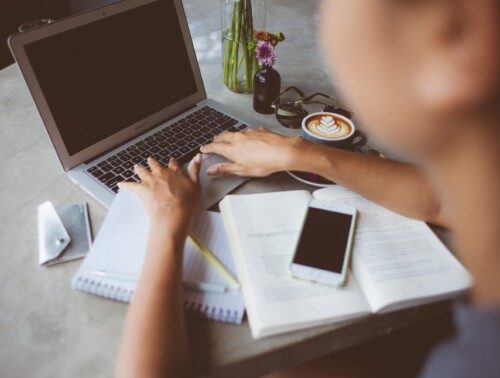 <!- mfunc search_box_body ->
<!- /mfunc search_box_body ->
<!- mfunc feat_school ->
Featured Programs:
Sponsored School(s)
<!- /mfunc feat_school ->
Online Clinical Counseling: Field of Study
Clinical counselors are psychology professionals trained to diagnose and treat a range of mental disorders. Clinical counselors assist patients who are struggling with a variety of emotional and mental health issues. A clinical counselor may help patients who are confronting death and dying, substance abuse, divorce, family conflicts, difficulties at work, and other problems.
To understand their patients and acquire the necessary credentials for the job, clinical counselors must have an educational background in a number of subjects, including psychology, human behavior, policy, and ethics. After earning the appropriate degrees, a clinical counselor must earn licensure.
With an appropriate license, a clinical counselor may work in a variety of settings, including hospitals, government agencies, private practices, and other situations. A clinical counselor must possess many qualifications, both innate and learned, to treat patients successfully, including sound communication skills, empathy, and compassion. At the same time, a clinical counselor must be able to maintain a certain degree of detachment, with the ability to address a range of problems in a rational, scientific manner. Most importantly, practicing clinical counselors must genuinely like people and enjoy their company. Working with a variety of clients occupies most of the hours of a clinical counselor's workday.
Online Clinical Counseling: Value
An online clinical counseling degree gives students the flexibility that allows them to study anywhere, any time. For students who work or manage a family life while working toward their college degree, studying online provides the convenience and easy access that makes earning a degree possible.
Earning an online counseling degree is attractive for many reasons. Technology upgrades have improved online college courses, making the programs not only more rigorous, but also more accessible and engaging. Online programs use fewer school resources, making classes more affordable for students with limited financial resources. The lower cost means students are straddled with less debt upon graduation, which can lead to improved quality of life after graduation for both the students and their families.
Combining online and on-campus programs allows students the opportunity to reap the rewards of both the classroom experience and independent study. In the classroom, students can immerse themselves in the subject matter and interact with other students face to face. However, online courses provide flexibility, making it possible to balance school with their personal lives.
In addition, online degrees are becoming more acceptable to human resources departments, which makes finding employment easier. As online programs become more sophisticated, employers have come to understand that an online education may equal or even surpass a traditional classroom education in a bricks-and-mortar setting.
An online clinical counseling degree opens doors to careers in psychology, therapy, counseling, and social work. With an online degree in clinical counseling, graduates who become licensed can deliver quality patient care in a desirable setting.
Online Clinical Counseling: Program Objectives and Goals
The American Psychological Association (APA) establishes the standards and goals required in the various subspecialties of psychology. When implemented in an academic setting, these criteria help students develop the practical knowledge and training they need to begin their career. Online courses in clinical counseling base their programs on the following goals and objectives:
Knowledge of Psychology
Clinical counseling students must receive a foundational grounding in the fundamental principles of psychology. They must complete classes that cover major psychological concepts, theoretical ideas, the history of psychology, and concept application methods to the types of scenarios they will likely encounter in clinical settings. These classes establish the framework required for more in-depth knowledge.
Critical Thinking
The ability to analyze and evaluate a problem in an objective manner is an important skill that helps clinical counselors form logical conclusions and diagnose patients. Critical thinking skills are important for interpreting patient behavior, conducting research, and using the results of the research to formulate an action plan. Critical thinking equips students with the ability to apply theoretical concepts when resolving genuine patient problems. Throughout their academic career, students take a variety of classes that teach them how to think and reason in an objective, scientific manner.
Social Responsibility
Clinical counselors must be both ethically and socially responsible. Graduates must understand how their responsibilities to their patients apply in a professional setting. Classes teach students the laws governing psychology professionals as well as the accepted values of the profession. While completing their studies, clinical counselors learn how they, as members of a particular community, will contribute to that community by helping build strong relationships among others and improving overall mental health.
Communication
Communication is key to a successful career in clinical counseling. To assess their clients and their mental health, clinical counselors must first discuss the individual's problems in a non-threatening, subtle manner. Talking to patients at this kind of intimate level can be a delicate process that requires confidence and skill. The counselor must have the ability to create a non-threatening, safe atmosphere for this kind of discussion to take place. While developing this ability, students perform research, write scholarly papers based on their research, discuss psychological concepts, make scientific arguments, and learn to express ideas with clarity and comprehension.

Students must be able to express their ideas clearly so that patients from all backgrounds can understand them. A clinical counselor must possess a thorough understanding of the psychological concepts to restate these ideas in a logical, concise, and understandable format. Students are also required to develop presentation skills to communicate with other professionals as well as with patients.
Professional Development
Good work habits are critical to the job. Students must develop the ability to self-regulate, manage a professional caseload, and continue their education even after graduation. A sense of professional responsibility does not come naturally to every student. Therefore, the value of professional development is cultivated through coursework. Conversations with professionals, extracurricular involvement, and internships ― all can help students learn what to expect while practicing the counseling profession and the natural self-discipline required.
The requirements for becoming a clinical counselor vary by state. Students who wish to become a clinical counselor in the state of their residence should first determine the specific requirements for their area. In almost all cases, a bachelor's degree is the first step toward licensure and professional practice.
Online Clinical Counseling: Bachelor of Science Degree
An online degree program is designed to prepare students for an eventual career in clinical counseling. The student must understand that before he or she can perform clinical counseling in a professional setting, a master's or doctorate degree also is required. An online Bachelor of Science in Clinical Counseling degree lays the foundation for more advanced education. Students are expected to take a range of psychology courses, from basic to advanced levels. While earning the degree, students will typically accept internships to assist counselors, so they can apply their studies in real-world situations.
A clinical counseling program helps students prepare for careers as caseworkers, social workers, and counselors in a variety of settings, including schools, hospitals, rehabilitation centers, government agencies, and private practices. Students who complete the degree are expected to understand theoretical concepts as well as how to respond appropriately in real-life scenarios.
Online Clinical Counseling Bachelor of Science Degree: Course Program
Students are required to learn:
Fundamentals of a variety of psychology concepts
Various counseling techniques
Scientific research methods
Ethical issues as they arise in clinical settings
Influences of various cultural factors that affect patient cognitive and emotional functioning
Strategies for providing crisis intervention
Communication skills
Online Clinical Counseling Bachelor of Science Degree: Curriculum and Requirements
Classes that fulfill the fundamentals of psychology requirement include:
Abnormal Psychology
Case Management
Sociology
Social Psychology
Human Development
Developmental Psychology
Crisis Intervention
Personality Development
Scientific Method
Cognitive Psychology
In addition, students may choose from a variety of electives, including:
Family Therapy
Organizational Psychology
Child Counseling
Student Counseling
Toward the end of their studies, students may engage in a capstone event or an internship to gain the necessary real-world experience.
Online Clinical Counseling Bachelor of Science Degree: Career Opportunities & Employment
Upon graduation, a student is qualified to work toward a master's degree, followed by a doctoral degree in clinical counseling, if desired, depending upon the student's ultimate career goal. Students who wish to find employment after graduation may be qualified to work in entry-level case positions at certain government agencies and non-profit organizations. Graduates with a bachelor's degree also can assist local clinical counselors and therapists. Functioning as an aide, the graduate can gain experience that may help gain entry into a higher-level degree program.
Online Master of Science in Clinical Counseling
An MS in Clinical Counseling prepares students to sit the test for licensure in clinical counseling. After earning an online MS in Clinical Counseling, students have acquired a thorough understanding of the fundamentals of psychology, have taken advanced courses in psychology, and have earned elective credits in specialized areas such as child or family psychology, diagnosis of disorders, and substance abuse.
The MS in Clinical Counseling online degree prepares students for a career by requiring an internship or practicum. During this real-world experience, students apply their classroom education to actual scenarios. In addition, students practice more in-depth research practices by working on complex projects.
Finally, students learn to communicate psychology concepts to others. Classes require students to make presentations to other students, instructors, and other professionals.
Online Master of Science in Clinical Counseling: What Students Are Required to Learn
Students studying for their MS of Clinical Counseling must know:
Thorough understanding of fundamentals of psychology
Advanced understanding of scientific research methods
Knowledge of ethical issues that may arise in clinical settings
How cultural factors influence a patient's psychology and personal development
Strong communication skills, including the ability to communicate with other professionals and patients
Various counseling techniques
Online Master of Science in Clinical Counseling: Curriculum and Requirements
Students must take a variety of core courses as well as electives to earn their MS degree in Clinical Counseling. Some of the core courses cover:
Psychology Foundations
Scientific Method
Counseling Theories
Psychology Practice
Tests and Measurement
Human Development
Elective or specialization courses include:
Group Counseling
Career Counseling
Family Psychology
Psychopharmacology
Human Sexuality
Sex Therapy
Online Master of Science in Clinical Counseling: Career Opportunities & Employment
After graduating with an MS in Clinical Counseling, many students go on to become a clinical counselor in a hospital, non-profit organization, school, rehab facility, or in-patient facility. Before becoming a practicing professional, however, students must first pass the test for licensure in the state where they plan to practice. The national exam takes students through 10 simulations designed to measure a range of competencies.
In addition to traditional clinical counseling, students with this degree can take a variety of career paths, including:
Researcher
Psychology technician
Case manager
Adjunct faculty member
Ph.D. in Clinical Counseling
Pursuing a Ph.D. in Clinical Counseling is a path that students can take when their true interest lies in education and research as well as in advanced counseling. A Ph.D.in Clinical Counseling enables students to engage in research that can contribute to the field, while simultaneously informing their own education. Some programs require students to have a master's before they can apply to a Ph.D. program, while others accept students who only have a bachelor's degree.
Ph.D. in Clinical Counseling: What Students Are Required to Learn
Ph.D. programs typically include both advanced and specialized studies. Students usually learn advanced theory and practice, counselor supervision, counselor education, and research methods. A typical program includes an internship to help the student translate theory into practice. Even if the student doesn't plan to become a full-time counselor, the experience will help shape any career path.
Ph.D. in Clinical Counseling: Curriculum and Degree Requirements
A Ph.D. usually takes three to four years to acquire. Courses may vary a great deal depending on the student's desired specialty, but some of the possible courses include:
Foundations in Counselor Studies and Counselor Teaching
Advanced Theory
Scientific Research Methods
Clinical Supervision
Internship
Dissertation
The dissertation is a long, thoroughly researched and annotated paper. With a dissertation in-hand, the student usually can secure employment in areas of his or her interest, particularly in universities and research settings.
Ph.D. in Clinical Counseling: Career Opportunities & Employment
Students with a doctoral degree typically choose to find employment in fields more advanced than clinical counseling. Many Ph.D. students secure positions as professors, supervisors, authors, and researchers. Like master's students, a doctoral student must take the licensing exam prior to licensure.
Online Clinical Counseling Degree Program Accreditation
Accreditation is awarded to universities that meet a formal set of standards. Accreditation is important because it implies not only excellence in the program's standards, but it also means that students usually can transfer credits to other programs with the same accreditation. Without a degree from an accredited school, students cannot ensure their degree will be meaningful as they seek employment.
Before applying to any online degree program ― bachelor's, master's, or Ph.D. ― students should ensure that the school is accredited. Some of the best-known accrediting bodies for counseling degrees include the National Association of School Psychologists and the Council for Accreditation of Counseling and Related Educational Programs. However, a number of other accrediting bodies also work with universities.
Choosing the right online program can help students ensure a positive future and a successful career. Whether you're planning to become a professor, counselor, caseworker, or supervisor, choosing the right degree and the best program is a critical first step.