How to Become a Counselor in Mississippi
<!- mfunc search_box_body ->
<!- /mfunc search_box_body ->
<!- mfunc feat_school ->
Featured Programs:
Sponsored School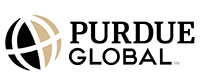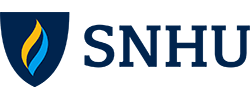 <!- /mfunc feat_school ->
How Do I Become a Licensed Professional Counselor in Mississippi?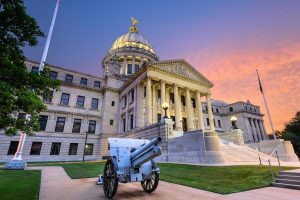 Like many other states, the Mississippi State Board of Examiners for Licensed Professional Counselors provide a clear path for those seeking recognition as a  professional counselor. After meeting all the necessary requirements, future counselors are granted the distinction of Licensed Professional Counselor(LPC). Since 1985, when the Mississippi Legislature passed into law the Act providing licensing for professional counselors, hundreds of thousands of professional counselors have helped the people of Mississippi by promoting positive development among those they serve.
What Are the Requirements to Become a Counselor in Mississippi?
It may come as a surprise to some that Mississippi is the home of some of the nations best nanotechnology companies and yet still combats illiteracy among it's population. The diversity represented by Mississippi's relatively small population means the experience of professional counselors there is guaranteed to be quite unique. If licensure is sought in Mississippi, the state's rich cultural and socio-economic environment will help prepare future counselors to serve a wide variety of patients.
In order to receive an LPC license a future counselor must receive a graduate degree from a regionally or nationally accredited program. A passing score on the National Counselor Exam(NCE) is also required. Future counselors  must submit their application and receive approval from the State Board of Examiners for Licensed Professional Counselors before they can take the test. More supervised practice hours are required for a Mississippi LPC than in other states. No less than 3,500 hours of supervised practice are required before a license will be issued.
What Are the Supervised Experience Requirements to Become a Counselor in Mississippi?
The 3,500 total hours of supervised practice that are required cannot be claimed any faster than 40 hours per week. While no hours are allowed during future counselors undergrad studies, 1,750 hours may accumulate during their graduate program. Mississippi's Board even allows internships and practicums to be counted against the total hours. 1,167 of the hours are required to be completed during direct counseling or psychotherapy service, including client assessment and case consultation. The Board also requires all supervisors to be board-qualified. 100 hours of supervised practice must be in person as an individual and every two hours of group supervision count as one hour of individual time. Furthermore, no less than half of the requirement must be individual and 50 hours of the total supervised hours are required to be post-master.
A commitment by the supervisor and licensee to keep excellent records will help the licensing process move quickly once the hours are all completed.
What Are the Examination Requirements to Become a Counselor in Mississippi?
Once the Mississippi State Board of Examiners for Licensed Professional Counselors has received and approved an application the future counselor is required to take the National Counselor Examination(NCE). The exam is made available through the The National Board for Certified Counselors(NBCC). Applicants must take the exam within one year of their approval by the board or they will be required to pay additional fees.
The NCE consists of 200 multiple choice questions designed to assess knowledge, skills and abilities of licensure candidates. You will receive your score within 8 weeks of the examination. Study guides are available via the NBCC.
Note: For more information on how to become a counselor in the state of Mississippi, please visit the State Board of Examiners for Licensed Professional Counselors.
Counseling Career Outlook In Mississippi
Professional counselors in Mississippi are receiving salaries between $31,000 - $47,000, according to the Bureau of Labor Statistics. Though it may feel like a daunting task to become a professional counselor in Mississippi, you won't stand alone. The Mississippi Counseling Association(MCA) has been serving Mississippi since 1950. As a great tradition of counseling in Mississippi reaches into it's seventh decade more and more counselors are joining the ranks of this top notch group of committed professionals who are caring for the changing needs in their communities. As they pursue their passion to help people, the salary of a professional counselor in Mississippi will be influenced by factors such as belonging to an association, geographic location, further training, and specialization.
Schools with Degree Programs Accepting Students from Mississippi
Additional Resources for Mississippi Applicants: