How to Become a Licensed Counselor in Colorado
<!- mfunc search_box_body ->
<!- /mfunc search_box_body ->
<!- mfunc feat_school ->
Featured Programs:
Sponsored School(s)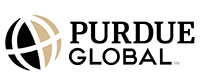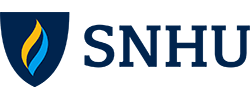 <!- /mfunc feat_school ->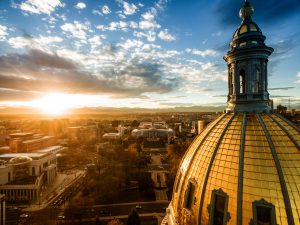 The Centennial State is home to sweeping vistas and gorgeous mountainous landscapes from the Rocky Mountains to the Mesa Verde National Park, the Great Sand Dunes to the Garden of the Gods. If you're considering a career in counseling and psychology, the state of Colorado is a good place to begin your career.
Helping people heal from trauma and discover their truest sense of oneself is a noble mission, one that will be yours if you pursue a career in counseling. If you enjoy helping people and want to pursue studies in counseling and psychiatry in Colorado, you have many different career paths open to you. You could be a counseling or school psychologist, a marriage and family therapist, a rehabilitation counselor or a mental health counselor that helps people who suffer from substance abuse disorders.
Keep reading for more information on how to become a licensed professional counselor in the state of Colorado.
Education Requirements for Becoming a Counselor in Colorado
Licensed professional counselors in Colorado must possess a strong educational background and on-the-job experience, including the completion of a master's program comprising at least 48 semester credit hours. The state also requires a passing score on a board-approved examination. See the table below for more detailed information on educational requirements for a degree in counseling in Colorado.
The first step to take in your journey to become a counselor is to earn a bachelor's degree in a field such as psychology or counseling. Then, you'll want to apply to get a master's degree in counseling, human services, mental health and wellness, or a similar degree program. Before you apply, make sure the school you want to attend is accredited through the CACREP, which accredits U.S. master's and doctorate degree programs in counseling. A master's program typically takes around two years to complete, and there are several factors beyond accreditation to consider when you're choosing a school, such as a school's tuition rates and proximity to where you live, which can affect the overall cost and value of the education you receive.
Licensed Professional Counselors (LPC) in Colorado are required to take the National Counselor Examination (NCE), a 200-item multiple-choice examination to assess a candidate's knowledge, skills and abilities. Apply for the online exam here.
Aspiring counselors also will need two years of professional practice with a minimum of 20 hours per week spent in a clinical or healthcare setting working with patients under the supervision of a professional counselor – at least 2,000 hours for those seeking a master's degree or 1,000 hours for those earning a doctorate.
Finally, following the completion of the requirements set forth by Colorado law, individuals who are seeking to work as addiction counselors must apply for licensure through the Colorado Department of Regulatory Agencies.
Which Type of Counselor Will You Become?
Like medical doctors and physician assistants, a professional counselor typically will choose a specialty, such as a school/academic counselor, rehabilitation counselor, substance abuse and mental health counselor or a marriage and family therapist.
Clinical, Counseling, and School Psychologists apply psychological principles and techniques to education disorders and developmental disorders to address student learning and behavioral problems; design and implement performance plans and evaluate performances; and counsel students and families. They tend to work at schools, health practitioner offices and outpatient care centers. They earn the most in Santa Rosa, California, with an annual average salary of $136,390, which is on par with the salaries of experienced psychologists in Colorado at $140,090 per year.
Educational, Guidance, and Career Counselors and Advisors help students develop academic and social skills to succeed in life. They also help people develop vocational skills and counsel individuals and groups. Counselors typically have master's degrees, and the average annual salary was $54,560 in 2019 in Colorado. Educational and guidance counselors work in primary and secondary schools, colleges and universities and for vocational and educational support services organizations.
Marriage & Family Therapists help clients process reactions to life-changing events and help them develop strategies to cope with difficult situations. They leverage cognitive behavioral therapy to help their clients and typically work in private practice. The median annual salary for marriage and family therapists in the U.S. is $49,610 per year, but those who work for state government agencies can earn much more at $72,230 per year.
Rehabilitation Counselors help people who have physical, mental, developmental and emotional disabilities and they work in community rehab centers, senior citizen centers and for youth guidance groups. Demand for rehab counselors is expected to grow 10% from 2019 to 2029, and the median annual salary in the U.S. was $35,950 in 2019.
Substance Abuse, Behavioral Disorder, and Mental Health Counselors provide treatment and help patients who suffer from alcoholism, drug addiction or behavioral disorders and typically are required to have a master's degree. They work in outpatient mental health and substance abuse centers, hospitals and residential mental health facilities. States that have the highest employment levels include California, Pennsylvania, Massachusetts, New York and Florida.
Counseling Career Outlook and Licensed Counselor Salaries in Colorado
The median household income in Colorado for 2015-19 was $72,331, which is $10K higher than the national median household income of $62,843 for the same period, so it's safe to assume that highly educated counselors in Colorado earn a higher salary than the statewide median.
Projected growth for counselors in the U.S. is 10% from 2018 to 2028, according to the U.S. Department of Labor's Employment and Training Administration. And the job outlook for Substance Abuse, Behavioral Disorder and Mental Health Counselors and Marriage & Family Therapists nationally is more than 20% projected growth from 2019-29.
The U.S. Bureau of Labor Statistics (BLS) provided data for the annual salaries for Clinical, Counseling and School Psychologists; Educational, Guidance and Career Counselors and Advisors; Marriage & Family Therapists; Rehabilitation Counselors; Substance Abuse, Behavioral Disorder and Mental Health Counselors; and Counselors, All Others in Colorado, according to 2019 data.
Clinical, Counseling, and School Psychologists:
Bottom 10%: $51,830
Annual Mean Salary: $92,840
Top 10%: $140,090
Educational, Guidance, and Career Counselors and Advisors:
Bottom 10%: $34,990
Annual Mean Salary: $54,560
Top 10%: $77,360
Marriage & Family Therapists:
Bottom 10%: $26,650
Annual Mean Salary: $70,800
Top 10%: $90,750
Rehabilitation Counselors:
Bottom 10%: $26,000
Annual Mean Salary: $52,390
Top 10%: $79,870
Substance Abuse, Behavioral Disorder, and Mental Health Counselors:
Bottom 10%: $30,700
Annual Mean Salary: $51,790
Top 10%: $76,880
Counselors, All Other:
Bottom 10%: $36,530
Annual Mean Salary: $55,680
Top 10%: $78,040
(Salary and job growth data reported by the U.S. Bureau of Labor Statistics in May 2019 for Clinical, Counseling, and School Psychologists; Educational, Guidance, and Career Counselors and Advisors; Marriage and Family Therapists; Rehabilitation Counselors; Substance Abuse, behavioral Disorder, and Mental Health Counselors; and Counselors, All Others. Figures represent national data, not school-specific information. Conditions in your area may vary. Information accessed March 2021.)
Schools with Degree Programs Accepting Students from Colorado
Additional Resources for Colorado Applicants: