How to Become a Licensed Professional Counselor in Georgia
<!- mfunc search_box_body ->
<!- /mfunc search_box_body ->
<!- mfunc feat_school ->
Featured Programs:
Sponsored School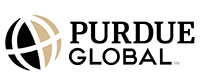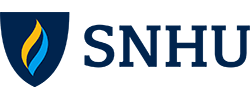 <!- /mfunc feat_school ->
What Are the Requirements to Become a Counselor in Georgia?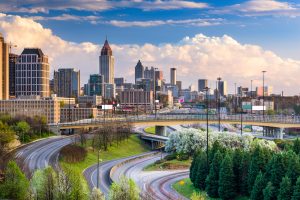 From Chattanooga to the Chattahoochee River, the Blue Ridge Mountains to the Atlantic Ocean, the state of Georgia has something for everyone. If you are interested in becoming a licensed professional counselor in Georgia because you enjoy helping others, you could pursue opportunities as a mental health counselor, marriage and family therapist, counseling or school psychologist, rehabilitation counselor or educational and career counselor. Keep reading for more information on how to become a licensed professional counselor in the Peach State.
What Are the Education Requirements to Become a Professional Counselor in Georgia?
Licensed professional counselors in Georgia must complete a master's degree program, as well as practicum hours and an internship. See the table below for more detailed information on educational requirements for a degree in counseling in Georgia.
Working as a counselor will require around six years of education – four years for a bachelor's degree in a field such as psychology or counseling and two for a master's degree. You'll want to earn a master's degree in counseling or mental health and wellness from a college that's accredited through the CACREP. There are several factors beyond accreditation to consider when you're choosing a school, such as a school's tuition rates and proximity to where you live, which can affect the value of your education.
Georgia counselors  are required to take the National Certified Counselor (NCC) Exam prior to becoming Licensed Professional Counselors (LPC). There is a downloadable version of the form registration. You will need to send your application the National Board for Certified Counselors, or NBCC. When you send in the application, you must include by original transcripts. A $195 fee must be attached when you send this in. When you receive approval, you may start to schedule your exam.
Aspiring counselors in Georgia also are required to have experience in a clinical or healthcare setting working with patients under the supervision of a professional counselor – at least 700 practicum hours and 600 internship hours.
Which Type of Counselor Will You Become?
As a professional counselor, you'll likely choose a specialty, such as rehabilitation, marriage and family therapy, school/academic counseling, behavioral disorders, substance abuse or mental health.
Clinical, Counseling, and School Psychologists apply psychological principles and techniques to address student learning and behavioral problems. They design and implement performance plans and evaluate performances, providing counsel to students and families. They earn the most in Santa Rosa, California, with an annual average salary of $136,390.
Educational, Guidance, and Career Counselors and Advisors help students develop academic and social skills to succeed in life and work at schools of all levels. Counselors typically have master's degrees, and the average annual U.S. salary was $57,040 in 2019. They work in primary and secondary schools, colleges and vocational and educational support organizations.
Marriage & Family leverage cognitive behavioral therapy to help their clients and typically work in private practice. The median annual salary for marriage and family therapists in the U.S. is $49,610 per year, but those who work for state government agencies can earn more at $72,230 per year.
Rehabilitation Counselors help people who have physical, mental, developmental and emotional disabilities. The demand for rehabilitation counselors is expected to increase 10% from 2019 to 2029, and the median annual salary in the U.S. was $35,950 in 2019.
Substance Abuse, Behavioral Disorder, and Mental Health Counselors provide treatment and help patients who suffer from alcoholism, drug addiction or behavioral disorders. Substance Abuse, Behavioral Disorder, and Mental Health Counselors typically are required to have a master's degree, and they work at outpatient mental health and substance abuse centers, hospitals and residential mental health facilities.
Counseling Career Outlook and Licensed Counselor Salaries in Georgia
The median household income in Georgia for 2015-19 was $58,700, which is $4K per year lower than the national median household income of $62,843 for the same period. But it's important to note that the projected growth for counselors in the U.S. is 10% from the 10-year period ending in 2028, according to the U.S. Department of Labor's Employment and Training Administration.
And the job outlook for Substance Abuse, Behavioral Disorder and Mental Health Counselors and Marriage & Family Therapists is more than 20% projected growth across the country from 2019 to 2029.
The U.S. Bureau of Labor Statistics (BLS) provided data for 2019 for the annual salaries for Clinical, Counseling and School Psychologists; Educational, Guidance and Career Counselors and Advisors; Marriage & Family Therapists; Rehabilitation Counselors; Substance Abuse, Behavioral Disorder and Mental Health Counselors; and Counselors, All Others in Georgia. Counselors who are new to the practice are likely to start out at in the lowest 10% while experienced counselors can hope to work their way up to the top 10th percentile.
Clinical, Counseling, and School Psychologists:
Bottom 10%: $35,180
Annual Mean Salary: $90,760
Top 10%: $161,910
Educational, Guidance, and Career Counselors and Advisors:
Bottom 10%: $33,170
Annual Mean Salary: $57,800
Top 10%: $84,240
Marriage & Family Therapists:
Bottom 10%: $34,770
Annual Mean Salary: $58,840
Top 10%: $98,710
Rehabilitation Counselors:
Bottom 10%: $27,770
Annual Mean Salary: $40,570
Top 10%: $58,960
Substance Abuse, Behavioral Disorder, and Mental Health Counselors:
Bottom 10%: $31,920
Annual Mean Salary: $47,050
Top 10%: $65,720
Counselors, All Other:
Bottom 10%: $21,350
Annual Mean Salary: $47,820
Top 10%: $78,020
(Salary and job growth data reported by the U.S. Bureau of Labor Statistics in May 2019 for Clinical, Counseling, and School Psychologists; Educational, Guidance, and Career Counselors and Advisors; Marriage and Family Therapists; Rehabilitation Counselors; Substance Abuse, behavioral Disorder, and Mental Health Counselors; and Counselors, All Others. Figures represent national data, not school-specific information. Conditions in your area may vary. Information accessed March 2021.)
Schools with Degree Programs Accepting Students from Georgia
Additional Resources for Georgia Applicants: