<!- mfunc search_box_body ->
<!- /mfunc search_box_body ->
<!- mfunc feat_school ->
Featured Programs:
Sponsored School(s)
<!- /mfunc feat_school ->
Corrections Social Worker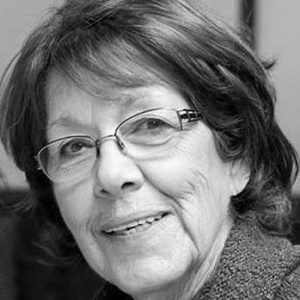 Although Carolyn Esparza, MSW, never intended to be involved in the criminal justice system; she is now a revered expert in the field. For close to 40 years, Esparza has dedicated her career to addressing and eradicating the debilitating trauma which families go through when a loved one is incarcerated. To this end, Esparza founded the not-for-profit "Community Solutions of El Paso;" an organization which helped 7,000 children of prisoners in its first 6 years. Esparza is also the Founder and Chair of "The Prisoner's Family Conference;" President of the "El Paso, Texas Chapter of CURE" and a former provider of court ordered psycho-social assessments for the court system in San Antonio. Her life's work also includes being a Family Involvement Coordinator and Social Service Administrator (for a maximum security facility of the Texas Youth Commission) and a Treatment Director at a maximum security youth detention center in Colorado. She has taught parenting classes in a federal prison, been involved in prison ministries, is a college professor and author of the book The Unvarnished Truth about the Prison Family Journey, co-authored with Phillip Don Yow, Sr., a current Texas prisoner.
What made you want to enter the field of Social Work/Corrections?
I never sought criminal justice as a field for my career. I believe it is rather that my career field sought me! And I am so glad that it did. My more than thirty year career path has been fairly diverse. It has led me (somewhat reluctantly, I must admit) from counseling to administration and has taken an abrupt turn from fairly traditional individual and family counseling to the non-traditional field of criminal justice. In fact, with the growing recognition of the many ways our judicial system is diminishing the quality of life for all of us, I've actually become much more of an activist than a therapist. While there have been many challenges along the way, the rewards from stepping out of the box on this journey have been exceptionally satisfying and fulfilling.
<!- mfunc search_btn ->
What led you to the criminal justice aspect of social work?
I always wanted to be a social worker. However, working in the area of criminal justice was nowhere on my list of interests when I entered graduate school or even for another six or seven years after I graduated. In fact, my first hands-on official social work experience was through my internship with an adoption agency. At that time I thought adoption would be the best career I could ever find and thanked my lucky stars for having found just the right field of practice from the very start.
After completing graduate school, I was hired as the Unplanned Pregnancy Program Coordinator at the adoption agency. I loved everything about the field of adoption and for at least six years never even imagined doing any other work. In fact, I advocated for and placed the first infant in an open adoption in San Antonio, Texas, just before a series of complicated events resulted in my decision to leave the agency to open a private practice. A year later, that decision led me to the field of criminal justice.
What challenges have you encountered?
Following high school I enrolled at the University of Texas in Austin, Texas. While my ultimate goal was to become a social worker, my parents were not too happy with that decision as a career choice and actually refused to pay for my college tuition unless I chose another field. In all honesty, there was no other field that even vaguely interested me, but I wanted to attend college. So, I wracked my brain until I found something to get me there. I did enjoy reading and occasionally dabbled in writing poetry and short stories. So, I elected to study English. To somewhat satisfy my unfulfilled desire to become a social worker, I minored in sociology, a subject far enough removed from "social work" to appease my mother.
Having married just after college graduation, several years later we started our family. Two daughters and two sons and one geographical move later, I found myself still desiring to be a social worker. We had moved to San Antonio, Texas and at that time Our Lady of the Lake University in that city had one of the few master's level social work programs in the country. With some juggling to arrange for family needs, I enrolled part-time in the two year graduate program and four years later was awarded my Master's Degree in Social Work. It was a long road, but certainly well worth the sacrifices and effort to reach the end of that challenging, but very rewarding academic journey.
What advice would you give someone who wanted to follow in your footsteps?
While I've found this work to be exceptionally rewarding, I think it's important that those considering work in the field of criminal justice to be prepared for the fact that this career path is not for the faint of heart!
Adhering to even the most basic social work principles while working in the field of criminal justice is quite challenging. Because the larger society virtually disregards offenders, it has also disregarded the entire criminal justice system, enabling a great deal of corruption to grow throughout a system charged with enforcing the law. As high ranking officials personally profit from their ability to operate with total impunity, whistle blowing is certainly not tolerated. Therefore, one may find themselves in the midst of moral and ethical dilemmas with only one way out!
What do you do when you see blatant corrupt collusion between judges and attorneys to assure convictions?
How will you react when you see corrections officers unjustly brutalizing prisoners right before your eyes? These incidents and many others like them are common throughout the criminal justice system, adult and juvenile, and you often find yourself faced with having to make tough decisions. Will you sacrifice your job and report the injustices and abuse or will you close your eyes to hang on to your job at any cost and thereby become a part of the abuse yourself?
Learn more about becoming a corrections social worker.
<!- mfunc search_btn ->